Peter - working full-time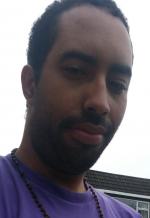 Peter was working as a sales assistant in a local plumbing store when he was diagnosed with depression and anxiety, which subsequently affected his ability to continue his work as he did not receive appropriate support.
He eventually contacted Share's employment support service at the end of 2013 to help him find work in the care and support sector. With the help of Share's employment specialist, Peter updated his CV to tailor it for the type of jobs he wanted to apply for. In particular, the employment specialist focused on interview preparation and specifically on questions that he was not comfortable with or answering with confidence.
Peter was also concerned that his IT skills needed improving so Share was able to introduce him to a free online virtual learning centre where he could develop his IT skills at his own pace.
Share's employment specialist helped Peter with his job, and assisted him throughout the application and interview process. Earlier this year, Peter secured a full-time position as an administration assistant with the NHS at St Georges Hospital in Tooting.
Share's employment specialist continues to provide in-work support and meets with Peter every two weeks to make sure that he is happy in his role.
Commenting on Share's employment support service, Peter says 'It was refreshing to work with someone who could sit down and understand my mental health issues without feeling pressured. This helped me feel more relaxed and not feel so nervous. I'm grateful for the time I spent with her!'