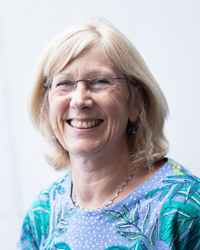 After 19 years as Chief Executive of Share Community, Annie McDowall will retire in May 2022. She took over the directorship of Share in 2002 from Michael Luvaglio, who had given long years of service, and who sadly passed away last year.
Annie has been a committed and inspirational leader for the charity. During the last two years, Annie has dealt with significant challenges, helping to bring Share through the coronavirus crisis relatively unscathed whilst dealing with her own personal loss.
Chair of the Board of Trustees, Kate Heaps, said:
'Annie has been instrumental in growing and developing our charity which does such amazing work supporting people with complex disabilities. Her leadership focusses on finding the potential in everyone, staff and students alike, and in promoting our values of working with respect, compassion, and kindness. Annie has also ensured that Share has a strong management team in place to make sure we continue to promote our mission and thrive in the future.'
---
Black History Month celebrations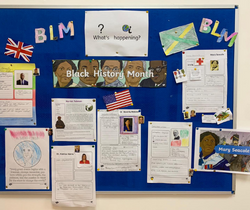 In October we marked Black History Month by celebrating diversity and learning about different countries, cultures, and people. Our catering team prepared foods from the Caribbean, Africa and Asia, with music from each area playing in the canteen. Students researched the stories of famous and lesser known figures who all made valuable contributions to our history. And our Go Anywhere, Do Anything social inclusion group went to see a performance by a company of black and Asian classical ballet dancers at the Royal Opera House. We aim to bring these elements into our teaching year round and not just confine them to October.
---
Share recognised by Mayor of Wandsworth for support during the pandemic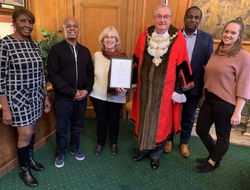 More than 70 individuals and organisations were recognised for their contributions to the community during the pandemic by the Mayor of Wandsworth, Cllr Richard Field, at a special awards ceremony at the town hall. We weren't able to attend the ceremony, so we were honoured to meet the Mayor of Wandsworth and receive our framed certificate during a special visit. The award acknowledges everyone at Share who continued to do their best to support people with learning disabilities and their families during a very challenging time.
---
Share to run third accessible vaccination clinic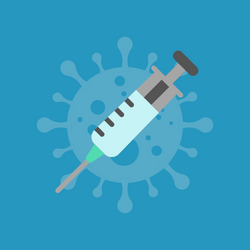 We're delighted to host another vaccination clinic for people to have their first, second, or booster COVID-19 jab and/or receive a flu vaccination if they choose.
The clinic will run on Thursday 2nd December from 3pm to 5.30pm at the Share building in Clapham Junction and is open to all students, their parents and carers, staff, and volunteers.
Getting vaccinated can be a stressful experience and some people struggle in a traditional clinical environment. Making reasonable adjustments like allowing extra time and providing a calm environment can make all the difference. Working in partnership with local GPs and NHS Wandsworth, the clinic is held in our immersive learning space, a special interactive room to create a tranquil atmosphere using projected images and playing restful music.
Flu jabs are also available at the clinic. Flu is very unpleasant and can be more severe for some people, leading to serious complications like pneumonia. More people are likely to get flu this winter as fewer people will have built up natural immunity to it during the COVID-19 pandemic.
Bookings must be made in advance by calling 020 7924 2949.
---
Parent and carer survey results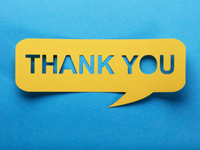 We'd like to say a big thank you to all the parents and carers who took part in our survey. We value the opinions of those who care for our students and this feedback is vital to help us shape and deliver our services.
We're delighted to report that 100% of people feel we meet the needs of the person they support with 97% rating our quality of service as good or excellent. And 91% feel we are good or excellent at improving students' confidence and mental wellbeing. Overall we received positive comments about the service we provided over lockdown and people acknowledged the committed, encouraging and professional way staff interacted with them and our students.
We're busy reviewing all the findings to identify any action points needed and we'll provide a more detailed report over the coming weeks.
---
Parent and Carer Forum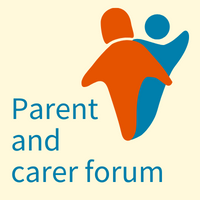 Next meeting: 3rd December at 5.15pm
Dr Claire Bates from Supported Loving will present at the meeting. Supported Loving is a campaign hosted by Choice Support and run by Dr Bates. It highlights the importance of good support for people with learning disabilities and/or autism to form and maintain close relationships and find love.
The forum is also an opportunity to share experiences and raise any concerns.
Please contact Elise or Gabrielle if you're interested in attending. Call 020 7924 2949, or email elises@sharecommunity.org.uk.
---
National Befrienders' Week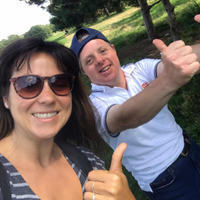 Earlier this month organisations across the country marked National Befrienders' Week, a time to celebrate the huge benefits befriending brings and highlight the difference it can make to people's lives. Loneliness affects everyone from time to time but research shows that people with a learning disability are more likely to experience it than their non-disabled peers.
Our befriending project is growing and we need more befrienders to join and help us continue delivering this valuable service. If you'd like to get involved and start making a difference then we'd love to hear from you!
---
Vacancies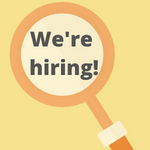 Family Liaison Officer
Maternity cover, 14 hours per week (Clapham Junction)
Community and Project Support Worker
Two part time positions based across our 3 sites (Clapham Junction, Tooting, and Brixton):
Cleaner
Part time (Share garden in Tooting)

---
You are receiving this email because you have had previous contact with Share Community, a registered charity based in SW London that provides training and support for disabled adults. To find out more about our services visit www.sharecommunity.org.uk.