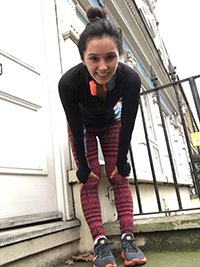 Phoebe Scriven, one of our very lovely trustees, is getting ready to Run for Share in this year's London Marathon on 23 April 2017.
Training has begun in earnest with sprints and long-distance runs all planned out for the coming weeks. Check out Part 1 of Phoebe's marathon diary as she prepares for the big race.
Huge thanks to Phoebe from everyone at Share for supporting us. We'll be behind you every step of the way (metaphorically speaking)!
You can sponsor Phoebe at http://uk.virginmoneygiving.com/Phoebe.Scriven
Sponsor Phoebe in the London Marathon 2017
---
Plant sale and healthy living community day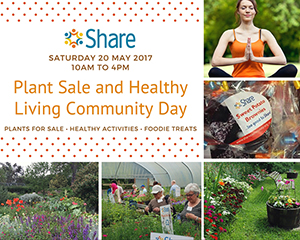 The Share Garden is holding an Open Day on Saturday 20th May 2017 from 10am to 4pm, when we'll have lots of plants for sale and healthy living activities and foodie treats for everyone to enjoy.
And you're invited! So come along, bring your family and friends, and get some horticultural inspiration as you relax in our beautiful 2.5-acre community garden based in the grounds of Springfield University Hospital in Tooting, and grab a bargain from our large stock of bedding, vegetable and herb plants.
The Share Gardening team will also be available on site for free gardening advice, which you'll be able to mull over while you munch on one of our healthy eats!

This event is free. Just turn up or register online
---
What is love? Understanding friendships and relationships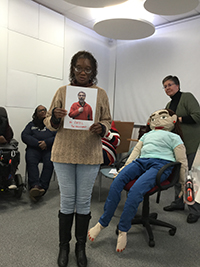 Valentine's Day is just around the corner. So we've been studying friendships and relationships and what it means to love.
This six-week programme, run in conjunction with Choice Support, a social care charity, uses life-size, anatomically correct cloth dolls – called Jack and Josephine – to discuss issues such as personal hygiene, feelings, and the difference between liking and loving relationships.
The dolls provide a unique learning resource for people with learning disabilities to familiarise themselves with talking about each of the sexes and understanding these often very personal issues.
---
Healthy living activities at Share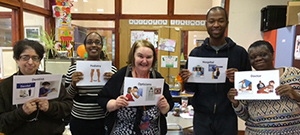 Share's Healthy Living Project, supported by the Wimbledon Foundation, forms a key part of Share's Independent Living Skills programme, which aims to help people live happier, healthier and more independent lives.
Over the past few months, we've worked with SeeAbility to promote the importance of good eye care for Share students, and we've held a number of discussion groups in association with Healthwatch Wandsworth to better understand some of the health inequalities that disabled people may face.
And we've got a full programme of community-based activities planned for the coming year, including:
Teaching our students about local exercise facilities that they can use safely and independently
Regular healthy cooking sessions which incorporate home-tasks so our students can learn how to prepare healthy meals and practise what they've learnt at home
The production of a recipe book with healthy and easy to prepare dishes that students can learn to make at home.
So watch this space as we all work towards getting healthier and fitter during 2017!
---
Carers' survey 2016 results
Each year, we conduct a carers survey to give parents and carers of Share students an opportunity to have their say about the services we provide. Our latest survey results are now out and available in full on our website.
Thank you to all the parents and carers who took part in the survey. The winner of this year's draw for a hamper of goodies went to...Georgina's family. Georgina (left) is pictured here with fellow student Chloe (right) at Share's Garden Party last year.
Read the full carer survey report
---
How does your garden grow?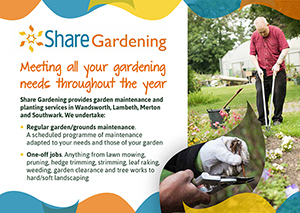 It may be grey and cold outside, but it's time to get your garden ready to bloom for spring and summer!
Share Gardening is now taking bookings for general garden maintenance, planting and landscaping in Wandsworth, Lambeth, Merton and Southwark.
For expert advice and a professional service, get in touch now for a free no obligation quote. Contact our Senior Gardener and Business Lead, Alex Newman, on telephone 07508 951 701 or email gardening@sharecommunity.org.uk
Get a free no obligation quote from Share Gardening
---
More new faces join the Share team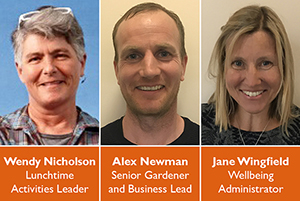 As we continue to expand and improve the services we provide at Share, we are delighted to welcome Wendy Nicholson, Alex Newman and Jane Wingfield to the Share team to help us do just that.
Wendy supervises lunchtime activities for our students. Meanwhile, Alex joins us to head up the Share Gardening team, and Jane joins our wellbeing team to help us manage all student enquiries at Share.
---
Horticulture training vacancy at Share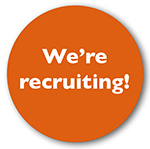 We are looking for a full-time Horticulture Trainer to join our growing horticulture team. This is an opportunity to share your gardening knowledge and help our students to reach their potential and blossom.
In addition, we currently have a number of paid and volunteer opportunities at Share.
To find out more or to discuss any current opportunities at Share, contact Leanne Wood, Share's HR Manager via email leannew@sharecommunity.org.uk or telephone 020 7801 9825.
Current opportunities at Share
---
About Share
Share provides training and employment support for disabled adults, including those with learning disabilities, physical/sensory impairments, autism and mental health needs.
Our core services include:
Find out more about other ways to get involved with Share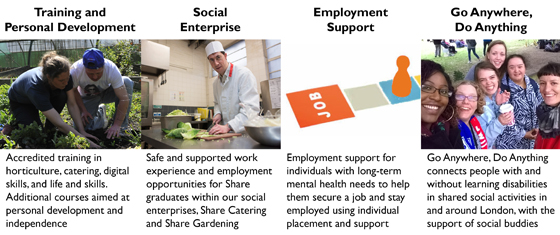 ---
Diary dates for 2017
Saturday 20 May 2017 Plant Sale and Healthy Living Day in the Share Garden
Sunday 18 June 2017 Open Garden Squares Weekend
Tuesday 20 June 2017 Share Student Summer Garden Party
Thursday 22 June 2017 Share's Evening in the Garden
Tuesday 7 November 2017 Share Annual Awards
More information about all our events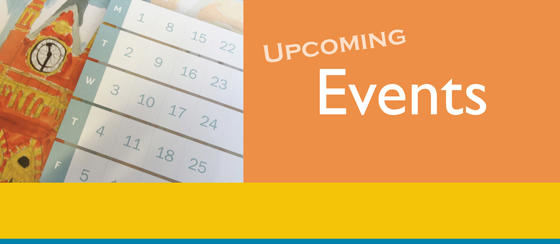 ---
You are receiving this email because you have had previous contact with Share Community, a registered charity based in Battersea that provides training and employment support for disabled adults. To find out more about Share, visit our website at www.sharecommunity.org.uk