Welcome to a bumper edition of Share News! It's been a busy summer and we have much to share, so we hope you'll take a minute or two to scroll down to find out what's happening at Share:
A look back at all our summer events
Share's Open Day in September
Fundraising highs with funding for Go Anywhere, Do Anything, a grant from Awards for All, and a donation from M&S Clapham South
Election fever at Share
Share students get a taste of (healthy!) home cooking
Volunteering workshop for Share students
Community partnership working with Disability Sports Coach and Wandsworth Oasis
New staff join Share
Share parents/carers' meeting on 26th July
---
A look back at Share's summer events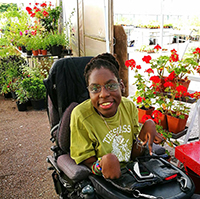 Our summer events are over – it was wonderful to see so many of our supporters and friends. Thank you to everyone who attended our events and supported Share, in particular our friends at Tooting Business Network and Polesden Lacey who have supported us for many years.
---
Join us for Share's Open Day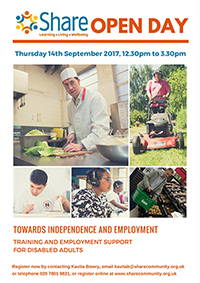 We're now looking forward to our next event – Share's Open Day – on Thursday 14th September 2017, from 12.30pm to 3.30pm, with lunch. 
The day is aimed at all professionals, carers, support staff and prospective students looking for their next step.
The day will focus on our Independent Living Skills Programme, but this is also a chance to have a look around all of our facilities, including our Immersive Learning Centre, and chat with staff and current students about life at Share, and how we can support disabled adults towards independence and employment.
Join us for an informative day. You can register online, or email marcomms@sharecommunity.org.uk or telephone 020 7801 9821 to book your place.
---
Share's Go Anywhere, Do Anything funding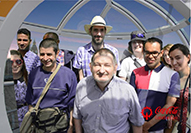 We are delighted to have received funding for one of our flagship projects, Go Anywhere, Do Anything, the future of which has been secured for an additional three years, thanks to funding from the Henry Smith Charity, Mercers' Company, Merchant Taylors' Company, and the Hummingbird Trust.
---
Awards for All for happy, healthy living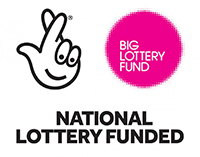 Share's 'Happy Healthy Life Project', aimed at improving the health and wellbeing of people with learning disabilities and autism, has received funding from the Big Lottery Fund's Awards for All programme, which will allow us to deliver more exercise and sports activities for Share students.
---
M&S Clapham South raises over £2k for Share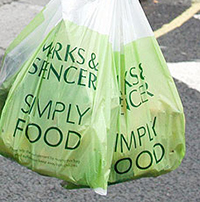 Thank you to the customers and staff at M&S Clapham South who have raised over £2000 for Share through the mandatory carrier bag charge over the past year.
---
Party politics at the Share Election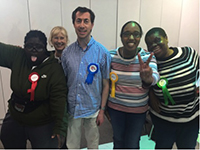 To coincide with this year's General Election, Share ran its own Election Day for Share students to get them involved in the country's democratic process and hopefully encourage them to vote in the General Election.
---
Share students cooking in the kitchen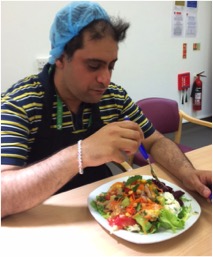 Share's Independent Living Skills and Healthy Living programmes have been working together to help our students learn how to cook simple, healthy and nutritious meals that they can prepare at home.
---
Volunteering workshop for Share students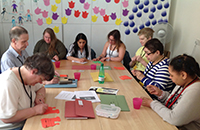 As part of our employability work, Share students have been learning about volunteering with Share's Job Coach, Claire Smith. 
---
Celebrating 200 sessions with Disability Sports Coach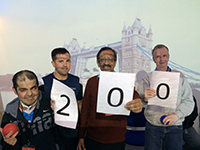 We're delighted to be celebrating 200 sessions – the equivalent 400 hours or 24,000 minutes – of sports and exercise sessions for Share students with Disability Sports Coach who have been delivering sessions at Share twice a week since 2015.
---
Plant partnership with Wandsworth Oasis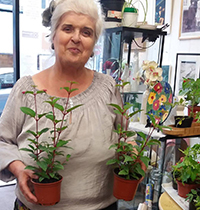 In another example of partnership working, local charity Wandsworth Oasis is selling Share plants in its stores this summer.
Thank you to everyone at Wandsworth Oasis – great to be working with you!
---
New recruits at Share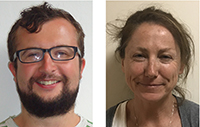 This month we say hello to Eolan Healy and Lucy Hand who have joined the staff team here at Share. Eolan joins us as Independent Living Skills Team Leader, and Lucy joins the gardening team as Deputy Horticulture Training Manager. A warm welcome to you both – great to have you on board!
---
Parents/carers' meeting – a date for your diary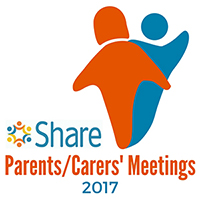 A reminder that Share will be holding its regular parents/carers' meeting on Wednesday 26th July 2017, from 11am to 12.30pm. This month Laeeq Ahmad, the Learning Disabilities Commissioning Manager for Wandsworth and Richmond Council, will be at the meeting to take general questions and talk about the Council's future plans.
All parents and carers of Share students are welcome. Please email info@sharecommunity.org.uk or telephone 020 7924 2949 to book your place (so we can make sure there is enough cake for everyone!).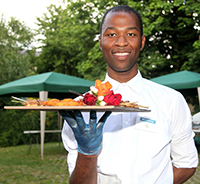 Share provides training and employment support for disabled adults, including those with learning disabilities, physical/sensory impairments, autism and mental health needs.
Our core services include: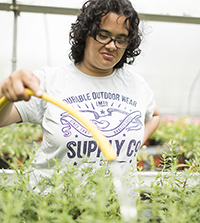 For further information, visit Share's website, email 
info@sharecommunity.org.uk
 or telephone 020 7924 2949.
Find out more about other ways to get involved with Share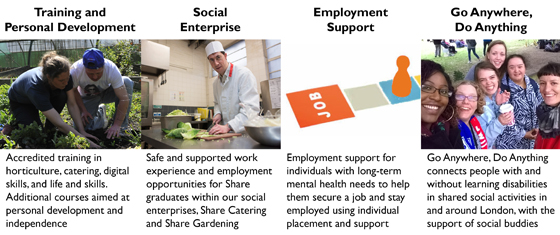 ---
Diary dates for 2017
Thursday 14 September 2017 Share Open Day
Tuesday 7 November 2017 Share Annual Awards
More information about all our events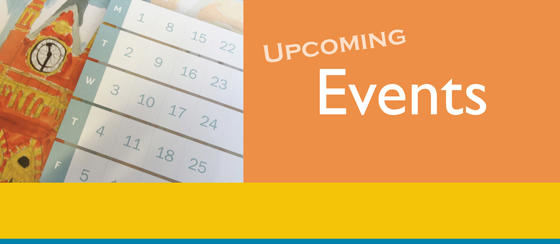 ---
You are receiving this email because you have had previous contact with Share Community, a registered charity based in Battersea that provides training and employment support for disabled adults. To find out more about Share, visit our website at www.sharecommunity.org.uk