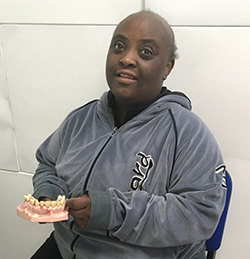 We're working hard at Share to raise health awareness among our students to support them to know when and where to get help should they need to.
As part of this work, we are partnering with local health and wellbeing services to provide information for our students.
This month we tackled the topic of dental care with the help of a local dental hygienist. Read more
To find out more about our healthy living programme, contact Jenny Bourlet, Share's Healthy Living Coordinator, via email jennyb@sharecommunity.org.uk or telephone 020 7801 9813.
---
Student focus: Mary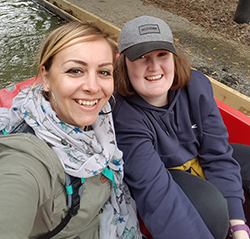 This month, we'd like you to meet Mary.
Mary's been studying catering at Share, and during her time with us she has been gaining nationally recognised qualifications in catering and getting experience working in our social enterprise, Share Catering.
She's also been travelling far and wide with Share's Go Anywhere, Do Anything programme.
Read Mary's story to find out how she's getting on and what her plans are for the future.
More Share stories to inspire you
---
Pre-order your festive wreath for Christmas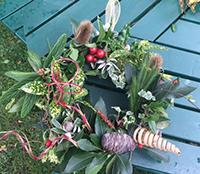 There is still time to order one of Share's beautiful festive wreaths for the Christmas period. We are taking orders for Christmas wreaths for collection from late November through December.
Wreaths are priced at £12.50 to £15 per wreath. Orders can be placed until 15th November 2017. And we're requesting that you pay a small deposit when ordering your festive wreath.
To place your order, contact Sarah Bailes, our horticulture training manager, via email sarahb@sharecommunity.org.uk or telephone 07837 180 774.