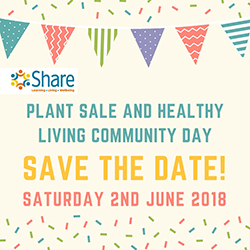 The sun is out! And we are ready to work, rest and play!
This year's Plant Sale and Healthy Living Community Day is set to be extra special!
As well as a wonderful day for our lovely community, this year's event brings together our Student Garden Party and signifies the launch of Share Nurseries, a gardening social enterprise of Share Community.
Share Nurseries will provide key employability skills and opportunities for our students while providing quality plants, produce and garden creations for the local community.
So join us on Saturday 2nd June 2018, from 10am to 4pm, in the Share Garden in Tooting to help us celebrate the launch of Share Nurseries, get active with our free exercise workshops and cycling and enjoy a little (healthy!) treat from our pop-up café and street food stalls.
Find out more or register for the event on the Share website or contact Jenny Bourlet via email jennyb@sharecommunity.org.uk or telephone 020 7801 9813 to see how you can get involved.
---
Share awarded Sport England grant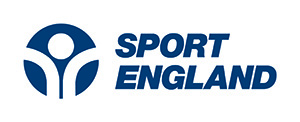 Thanks to a grant by Sport England, this year, Share students will be able to take part in additional sport and exercise sessions, including cycling, chair-based exercise workshops and movement dance.
---
National Autistic Society stakeholder survey

As Share continues to work towards becoming autism accredited, we are asking all stakeholders to take part in surveys to provide feedback about their experience of using, and working with, Share. 
Stakeholders include our current autistic students, their family members, and professionals that work with Share but who are not employed by Share.
The surveys can only be completed online and can be accessed via the following links:
Autistic Share students. 
https://www.smartsurvey.co.uk/s/AutisticPersonShareCommunityOutreach/
Family supporting Share students. 
https://www.smartsurvey.co.uk/s/FamiliesofAutisticPeopleShareCommunityOutreach/
Professionals working with Share. 
https://www.smartsurvey.co.uk/s/ProfessionalsShareCommunityOutreach/
The deadline for responses is 13th May 2018, and surveys cannot be completed after this date.
---
Share launches autism student group – Spectrum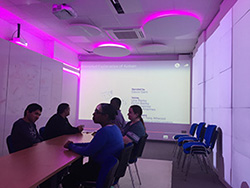 Share celebrated World Autism Awareness Week this year by launching a student interest group – Spectrum – for our autistic students.
Almost all our autistic students also have learning disabilities, so the aim of this group is to explore what autism means to them, how it affects them and discuss how Share can help them to develop strategies to support them better during their time at Share.
---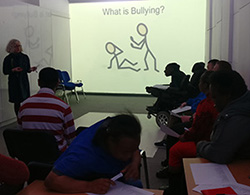 Share's Wellbeing Team has a wide remit, but its ultimate aim is to make sure that each student's journey at Share is fulfilled, safe, supported and happy. 
This month's wellbeing focus highlighted the importance of being respectful and kind to others – Eastenders style!
Now you just have to click to find out more...
---
Go Anywhere, Do Anything get together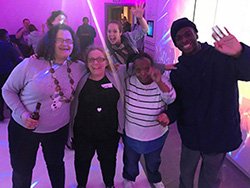 At Share, we take fun very seriously! Earlier this month, the Go Anywhere, Do Anything team got together with new and current social buddies, as well as members, for induction and refresher training to make sure everyone going out and about is supported appropriately and has fun safely.
And, of course, this also presented the perfect excuse for a party!
---
Share students learn about Law & Order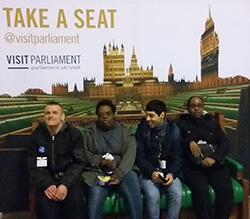 Share's independent living skills students are currently learning about Law & Order, which this month included a trip to the Houses of Parliament. 
At Share, all our courses aim to combine in-house training with practical, community-based learning, which gives our students access to new opportunities and experiences to reinforce understanding and enhance their studies.
---
Share's April Recipe of the month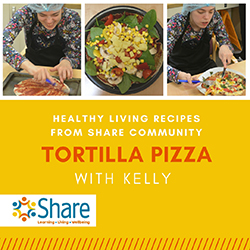 In this month's recipe video, Kelly shows us how to make a healthy (yes, healthy!) Tortilla Pizza. 
This is one of 12 recipes appearing in Share's Impact Report for 2016/17 which this year is a recipe calendar. 
All of the recipes in the calendar were developed as part of Share's independent living skills programme in association with our healthy living project, Live Well, Feel Great!, to help our students to learn everyday skills such as cooking a simple, nutritious meal for themselves.
As well at 12 mouthwatering and healthy recipes, the impact report showcases our work, including our students' achievements and stories.
Each video recipe of the month also appears on Share's YouTube channel. Check out recipes from previous months.
If you can't wait for each recipe of the month, get all 12 recipes in our FREE recipe 2018 calendar by contacting Jane Wingfield, Share's Wellbeing Administrator, via email janew@sharecommunity.org.uk or telephone 020 7801 9812.
Share's Privacy Policy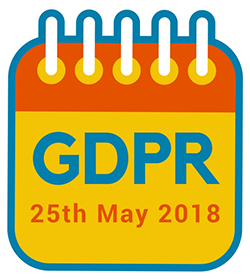 Another reminder that new General Data Protection Regulations (GDPR) come into force on 25th May 2018. To ensure that everyone knows what data we hold about them and why, we have updated our Privacy Policy, which can be viewed on the Share website.
We hold information about you because you have had some previous contact with Share Community. We do not buy or sell any personal information.
If you don't want to hear from us, that's fine. Just let us know by emailing info@sharecommunity.org.uk so we can update your details.
---
Parents/carers' meetings 2018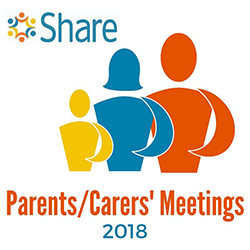 A reminder that our next Parents/carers' meeting will be on 23rd May 2018, from 11am to 12.30pm.
Friendship and dating is an area that parents and carers have told us is important to them and the person they care for. So for Share's May Parents/carers' meeting, we've invited, Helena Reed of Happily Dating, a social enterprise that supports people with learning disabilities and autism to make new friends and start relationships within a safe environment, to tell us more about this topic.
We hold parents/carers' meetings every two months at Share's offices in Battersea. These meetings are an opportunity for people to tell us how we can support them and the person they care for better.
Visit our website for more details. To book your place at one or all of these meetings, contact Karen Miles, our Wellbeing and Outreach Manager, via email karenm@sharecommunity.org.uk or telephone 020 7801 9812.
---
Current opportunities at Share
Share is growing in so many ways. Join us, make your difference and change the world for disabled people. We currently have a number of
paid and volunteer vacancies at Share
, including:
---
About Share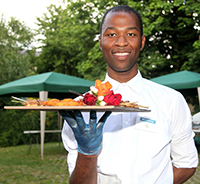 Share provides training and employment support for disabled adults, including those with learning disabilities, physical/sensory impairments, autism and mental health needs.
Our core services include: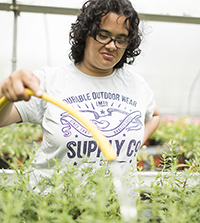 For further information, visit Share's website, email 
info@sharecommunity.org.uk
 or telephone 020 7924 2949.
Find out more about other ways to get involved with Share
---
Diary dates for 2018
Saturday 2 June 2018. Plant Sale and Healthy Living Community Day
Tuesday 6 November 2018. Share Annual Awards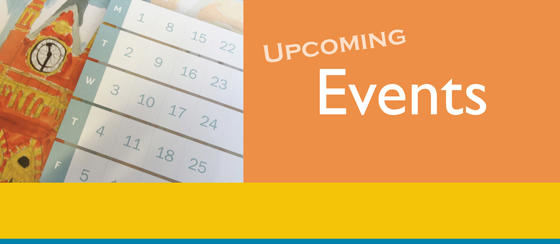 ---
You are receiving this email because you have had previous contact with Share Community, a registered charity based in Battersea that provides training and employment support for disabled adults. To find out more about Share, visit our website at www.sharecommunity.org.uk