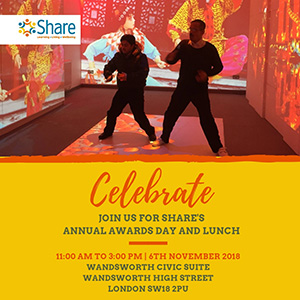 Share's Annual Awards Day and Lunch is nearly upon us. And this year we're celebrating our accreditation as a Centre of Excellence for Autism by the National Autistic Society.
The event takes place on Tuesday 6th November 2018, from 11am to 3pm. And your're invited!
Join us and help us to celebrate Share's year of 2018.
The event is a showcase of all that is Share – highlighting what we do, how we do it and a look at our hopes for the future.
Join us and see for yourself how we are making a difference in the lives of disabled adults in our community, helping them to become more independent and supporting them to live happier, healthier lives and realise their full potential.
To find out more, visit Share's website or contact Kavita Bowry via email kavitab@sharecommunity.org.uk or telephone 020 7801 9821.
---
Share's fundraising pub quiz – a resounding success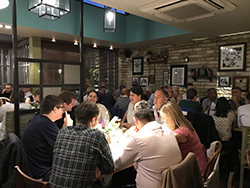 Thank you to everyone who supported Share's Fundraising Pub Quiz in September. What a fun evening! We welcomed over 100 people to the Castle Pub in Tooting and the event helped to raise awareness of Share's work in the community as well as valuable funds to support our work.
Every penny counts at Share, so thank you to everyone who turned out and brought friends and family, and everyone who donated prizes for our raffle.
---
Grant awarded for Share's job coaching work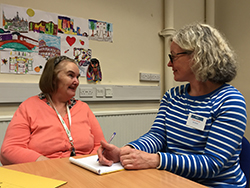 Share has received a grant of £5000 from Peter Stebbings Memorial Charity towards its job coaching work with Share students.
To find out more about Share's employment support programme, contact Share's Job Coach, Claire Smith, via email claires@sharecommunity.org.uk or telephone 020 7801 9823.
---
Wellbeing work with Talk Wandsworth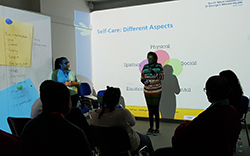 Our students have started a short course on wellbeing with Talk Wandsworth as part of a nationwide effort to promote the accessibility of talking therapies.
To find out more about Share's wellbeing work, contact Karen Miles, Share's Wellbeing and Outreach Manager, via email karenm@sharecommunity.org.uk or telephone 020 7801 9812.
---
Mansoor – growing in confidence with each day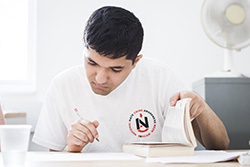 Meet Mansoor, a studious, gentle young man, with a passion for sport.
Find out how he's grown in confidence during his time at Share – gaining qualifications in Basic Skills and Digital Skills, getting healthy with Share's Healthy Living project, and going out and about with Go Anywhere, Do Anything.
---
Share Nurseries new season planters now available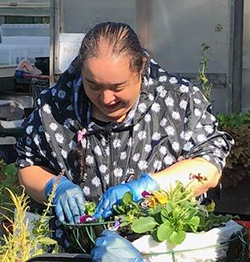 Share students have been busy creating planters and hanging baskets for the new season.
Visit Share Nurseries, Share's gardening social enterprise, based in the grounds of Springfield University Hospital in Tooting, to get a little something to brighten up your green space this winter.
Share Nurseries is open Monday to Friday, from 9am to 3pm. For more information, contact Sarah Bailes via email sarahb@sharecommunity.org.uk or telephone 020 3513 6460 or 020 7924 2949.
Find out more about Share Nurseries
---
Order your Christmas wreath from Share Nurseries
---
---
Healthy recipes from Share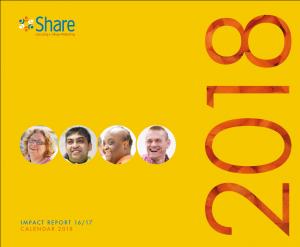 Have you tried any of the recipes featured in Share's Impact Report for 2016/17?
All of the recipes in the Impact Report/Calendar were developed as part of Share's independent living skills programme in association with our healthy living project, Live Well, Feel Great!, to help our students to learn everyday skills such as cooking a simple, nutritious meal for themselves.
Tell us how you got on and which recipe is your favourite. We'd love to know! Email info@sharecommunity.org.uk
---
About Share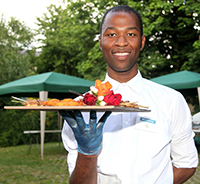 Share provides training and employment support for disabled adults, including those with learning disabilities, physical/sensory impairments, autism and mental health needs.
Our core services include: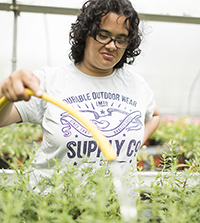 For further information, visit Share's website, email 
info@sharecommunity.org.uk
 or telephone 020 7924 2949.
Find out more about other ways to get involved with Share
---
Diary dates for 2018
Tuesday 6 November 2018. Share Annual Awards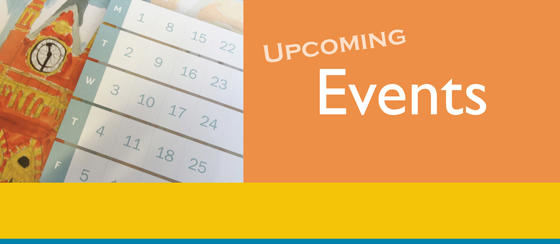 ---
You are receiving this email because you have had previous contact with Share Community, a registered charity based in Battersea that provides training and employment support for disabled adults. To find out more about Share, visit our website at www.sharecommunity.org.uk