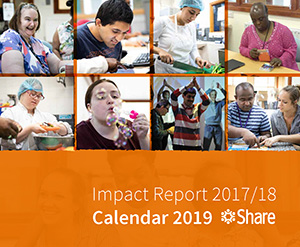 Wow! What a year! So much to celebrate and shout about. As you'll see from Share's Impact Report for 2017/18 and Calendar for 2019, which is out now, and highlights our successes and achievements over the year.
This year's report also showcases a collection of fabulous poems written by Share's hugely talented creative writing class as well as beautiful artwork produced by our students.
To get your personal copy of Share's Impact Report for 2017/18, email marcomms@sharecommunity.org.uk or download a copy from Share's website.
Download Share's Impact Report 2017/18
---
Metropolitan Grand Lodge funding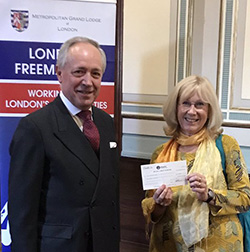 Huge thanks to the Metropolitan Grand Lodge for their donation of £3000 to fund Share's work with people with learning disabilities, autism and mental health needs.
Like so many small charities, we rely on donations to keep going and growing, so that we can provide even more opportunities for our students to live happier, healthier and more independent lives.
To find out how you can get involved with Share, contact Annie McDowall, Share's CEO, via email shareceo@sharecommunity.org.uk or telephone 020 7801 9817.How you can help Share
---
Movement for Life at Share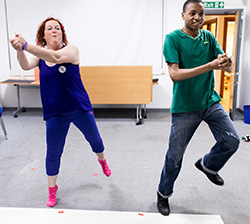 Share has received one-year funding from the Wandworth Grant Fund to provide more healthy living activities for our students.
This means we'll be able to provide more dance and sports sessions working in partnership with Movement Works and Disability Sports Coach during 2019.
To find out more about our healthy living activities, contact our Healthy Living Coordinator, Jenny Bourlet, via email jennyb@sharecommunity.org.uk.
---
Health checks for people with learning disabilities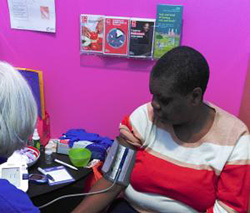 Share students have been learning about regular health checks and preventative health care, and why this is important for them.
As part of this session, students learn about the people they might meet at an appointment, and what actually happens during each type of health check. This helps to reduce anxiety and stress, so they feel more comfortable seeing a health professional should they ever need to.
---
Leave a lasting legacy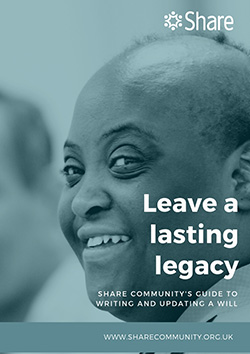 Share has published a guide to writing and updating a Will.
This document provides useful information on why it is important to make a Will, the things you need to consider when making or updating your Will, what the process is and who to contact to help you draft and register your Will.
If you'd like to remember Share in your Will, please contact Share's CEO, Annie McDowall, in confidence, via email shareceo@sharecommunity.org.uk or telephone 020 7801 9817.
Make a difference in your community even after you've gone.
Download Share's legacy leaflet
---
Shop for Share at Amazon Smile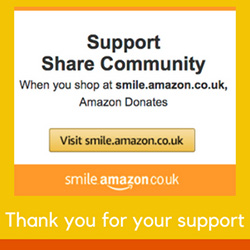 Still time to do that last-minute Christmas shopping!
So a reminder that if you shop on Amazon, don't forget to shop using AmazonSmile to support a good cause.
Click on the link https://smile.amazon.co.uk/, choose Share Community as your chosen charity, and shop away.
Amazon will then donate 0.5% of the net purchase price (excluding VAT, returns and shipping fees) of eligible purchases to Share at no extra cost to you.
AmazonSmile is the same Amazon you know, with the same products, prices and service.
Support Share Community by starting your shopping at smile.amazon.co.uk. Thank you for your support.
---
Welcome to new Share staff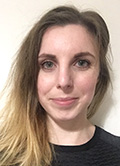 A big Share welcome to Charlotte Webby, who joins the staff team as Independent Living Tutor and Business Coordinator.
Charlotte first came to Share as a corporate volunteer, helping out in a number of our projects. Like so many touched by Share's mission, vision and values, Charlotte decided that she'd one day like to join Share as staff. So we are delighted to finally have Charlotte on board.
Visit our website to find out more about working and volunteering at Share, or contact Leanne Wood, Share's People and Projects Manager, via email leannew@sharecommunity.org.uk or telephone 020 7801 9825 for more information.
---
Season's greetings from everyone at Share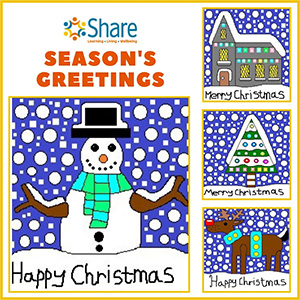 That, as they say, is a wrap! And what better way to celebrate than these beautiful seasonal images drawn by one of our very talented students, Cally.
We wish everyone in this amazing community of ours all the very best for the festive period. Thank you for your continued support and friendship over the year, and for helping Share to grow and blossom. Here's to 2019!
Be sure to check out this little festive message recorded by Share students.
A reminder that the Share office and garden will close at 12:30pm on Monday 24th December 2018 and will reopen as normal on Wednesday 2nd January 2019.
A festive message from Share students
---
About Share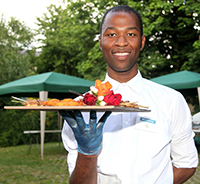 Share provides training and employment support for disabled adults, including those with learning disabilities, physical/sensory impairments, autism and mental health needs.
Our core services include: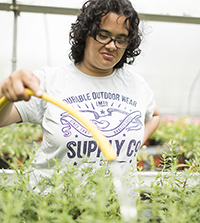 For further information, visit Share's website, email info@sharecommunity.org.ukor telephone 020 7924 2949.
If you would like to find out more about enrolling at Share or would like to arrange a visit, fill in our online enquiry form, email info@sharecommunity.org.ukor telephone 020 7924 2949.
Find out more about other ways to get involved with Share
---
Diary dates for 2019
Saturday 18 May 2019. Plant Sale and Healthy Living Community Day. More information coming soon.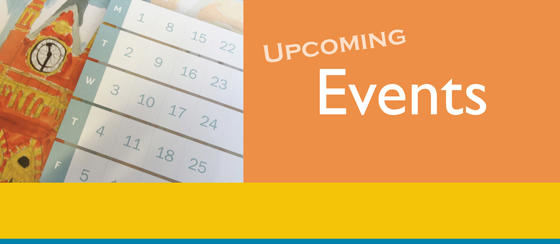 ---
You are receiving this email because you have had previous contact with Share Community, a registered charity based in Battersea that provides training and employment support for disabled adults. To find out more about Share, visit our website at www.sharecommunity.org.uk