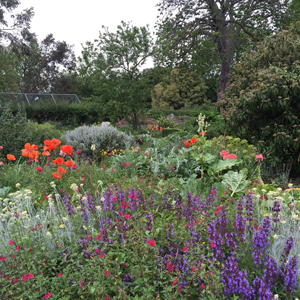 With just under two months to go before midsummer, summer planning is in full swing at Share! June is set to be a busy month for everyone at Share, as we get ready to show off the best of our social enterprises,
Share Gardening
and
Share Catering
, with a host of summer events in the blooming Share Garden:
​We very much hope you will be able to join us for some or all of these events. It's a chance to get to know Share and see our work at first hand, while meeting others in our wonderful community.
If you've never been to the Share Garden, we have a 2.5-acre site in the grounds of Springfield University Hospital in Tooting, which is used for our horticulture training and as the base for Share Gardening. Something of a hidden gem, you'll be amazed at the reflective tranquillity of this secret garden in London suburbia.
Read more about Share's summer events
To find out more or to register for any of these events, visit the Share website.
---
Open Garden Squares Weekend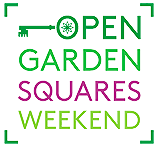 Share will once again be taking part in the London-wide Open Garden Squares Weekend on 18th and 19th June. We join more than 220 gardens that will be open during the weekend, many of which aren't normally open to the public.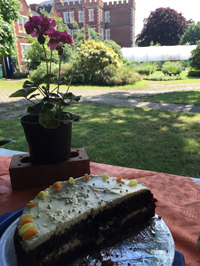 This is your chance to see one of London's secret gardens. As always, there will be lots of plants for sale and, of course, cake!
Weekend tickets cost £12 before the event, or £14 during the weekend itself. This gives you access to all the gardens taking part in the weekend. Alternatively, you can buy single garden tickets from each garden that is not normally open to the public.
Find out more about the Share Garden and what we have going on during Open Garden Squares Weekend
Book tickets for Open Garden Squares Weekend
---
Share Summer Garden Party

On Tuesday 21st June 2016, Share will be hosting its annual summer garden party in the Share Garden for its students, their families and friends, and our partners in our community, with lunch, fun and games, music and dance, and plants for sale.
This party is, once again, kindly sponsored by the Tooting Business Network in association with the Khalsa Centre in Tooting.
Find out more about Share's Summer Garden Party and register
---
Share Evening in the Garden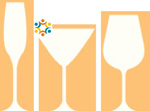 Share's Evening in the Garden fundraising reception is taking place on 23rd June 2016, from 5.30pm to 8.30pm, with drinks and canapés, and a spot of comedy.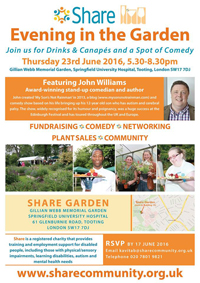 This event is a chance to meet and network with our partners, sponsors and supporters, as well as the wider business community. And this year we are delighted to have award-winning stand-up comedian and author, John Williams, performing a comedy show based on his blog mysonisntrainman, which is all about his life bringing up his 12-year-old son who has autism and cerebal palsy.
BSL interpretation will be provided for all presentations and the comedy performance.
This event is free but donations would be welcomed.
Find out more about Share's Evening in the Garden and register
---
Yes Chef! looking for the next Ainsley, Jamie or Nigella!
Our Yes Chef! programme is now up and running, and looking for its first cohort of trainees. This training runs over three days per week and is specially designed for those with mild/moderate learning disabilities and an interest in working with food.
The programme is FREE for those resident in Wandsworth.
To find out more, join us for bite to eat on 4th May 2016, from 4:00pm to 6:00pm, visit the Share website or contact Robert Boyce via email robertb@sharecommunity.org.uk or telephone 020 7801 9815 for more information or to enrol.
---
New staff join Share
We'd like to extend a very warm welcome to Sarah Bailes, Claire Smith and Gabrielle Antoniou who all joined the Share staff team in the last month.
Sarah joins our gardening team as our
Deputy Horticulture Training Manager
and brings a wealth of horticultural and training experience to Share.
Find out more about Sarah
Claire joins us as our new
Job Coach
to help our students get ready for work. In particular, Claire will be helping our Yes Chef! trainees to develop their employability skills to get them ready to take on work placements.
Find out more about Claire
Gabrielle joins the training team at Share HQ as our
Digital Inclusion Manager
to enhance our digital skills training and look after our brand new Immersive Learning Centre.
Find out more about Gabrielle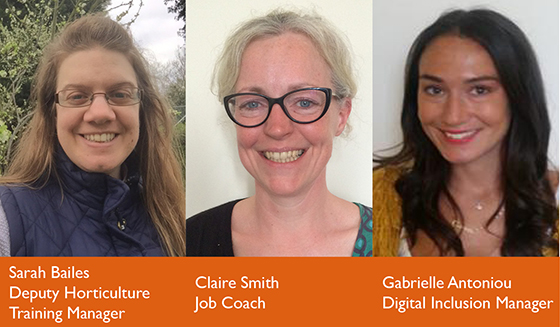 ---
Parent/carer meeting dates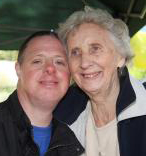 Following the inaugural parent/carer meetings held earlier this year, we have decided to make these meetings a regular feature in the Share calendar. This helps Share to stay in touch with the needs of parents/carers to ensure we continue to provide the right services for our students, and is also a networking opportunity for parents/carers to share experiences.
Meetings will take place from 11am to 12.30pm, with tea and cake, and each meeting will be themed to aid and spark discussions. The dates for the rest of 2016 are:
18th May 2016. How is technology helping communication?
12th July 2016. Health and wellbeing for all
14th September 2016. Working together for independence
15th November 2016. Enabling meaningful communication
To book your place, telephone 020 7924 2949 or email anniem@sharecommunity.org.uk
---
Teaching and learning at Share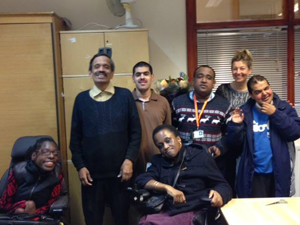 It doesn't matter who you are – there is always something for each and every one of us to learn each day, either about the world around us or, indeed, about ourselves. Here is one story, from one of our former Creative Writing Volunteers, Alison Hitchcock, a writer and editor, who spent two years working with Share students to help them put the wonders of their lives into words and pictures. In doing so, Alison concludes no one learned more than she did during those few hours they had together each week.
Check out
The Magic Box
, a poem by the Share Creative Writing Class during their time with Alison.
---
Plants for sale in the Share Garden
Vegetable and spring bedding plants lovingly grown by Share students are now ready for new homes.
Come and visit the Share Garden in the grounds of Springfield University Hospital for various plants for sale, including strawberries, herbs, beans, tomatoes, kale, beetroot, sweet peas and much more.
Prices range from 50p for small pots to £1.50 for larger plants, so come on down and grab yourself a bargain!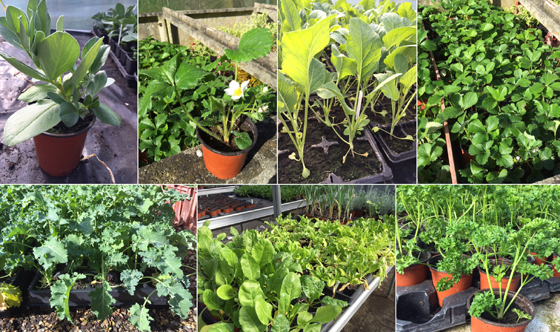 ---
About Share
Share provides training and employment support for disabled adults, including those with learning disabilities, physical/sensory impairments, autism and mental health needs.
Our core services include:
Find out more about other ways to get involved with Share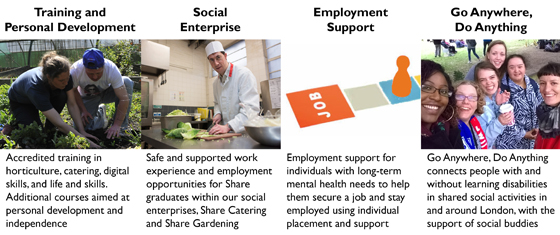 ---
Diary dates for 2016
18/19 June 2016 Open Garden Squares Weekend
21 June 2016 Share Student Summer Garden Party
23 June 2016 Share Evening in the Garden
8 November 2016 Share Annual Awards
15 December 2016 Share Winter Celebration
More information about all our events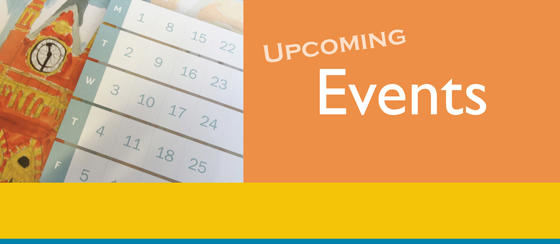 ---
You are receiving this email because you have had previous contact with Share Community, a registered charity based in Battersea that provides training and employment support for disabled adults. To find out more about Share, visit our website at www.sharecommunity.org.uk