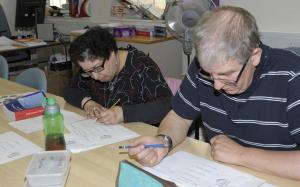 Share's Basic Skills classes are designed to help students develop their literacy, numeracy and general communication skills to a higher level. Both courses hope to inspire students to advance to different programmes at Share or elsewhere.
Qualifications
OCNLR Life Skills, Independent Living and Preparation for Work
OCNLR Basic Skills Numeracy and Literacy (QCF Approved)
What do students gain from the experience?
Students develop their literacy and numeracy, building on their desire to live more independently. The style of teaching is focused on real-life situations, such as constructing CVs or completing application forms, or handling personal finance. Students are also encouraged to interact with the local community to put their classroom teaching into practice.
Personal development and employability opportunities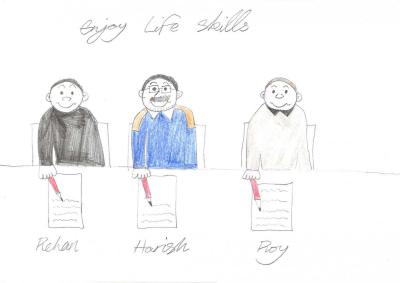 Life and basic skills classes are designed to help students build their confidence and self-esteem, and to develop a solid foundation from which students may undertake further training or search for employment.