Published: 15/03/2017 - 12:01
Phoebe Scriven has been a trustee of Share for over four years and will be running the 2017 London Marathon for Share on 23 April 2017. Here is Part 2 of her marathon diary, with the British weather, and niggly aches and pains making for trickier times. Watch this space for more training updates in the coming weeks as Phoebe prepares for race day.
You can sponsor Phoebe in running the marathon for Share at http://uk.virginmoneygiving.com/Phoebe.Scriven
We are very grateful for anything you can spare!
Marathon diary: Trickier times
February. Runs complete: 11. Miles covered: 55. Gym sessions: 4 (see below)
This month of marathon training has not been without its challenges. My general training comprises of short, high intensity runs during the week and longer, slower runs on Saturday mornings. Weekends in February proved trickier than expected:
Saturday 4th February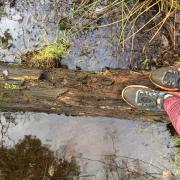 Weekend away in the country – so took the opportunity to sample fresh air and rolling hills on my run. Armed with (frankly very poor) directions and a paper map, I set off full of high hopes. Quickly quashed getting both trainers soaked in the numerous puddles from the small monsoon 12 hours earlier. Stray into MOD training grounds, encouraged by a local who may or may not be having a joke. Hear gun fire far off. Escape – but not without increased caution for sprightly dog walkers purporting to 'know the area'.
Saturday 11th February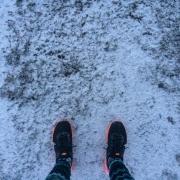 Am on a Hen Do in Bath – fit in a sneaky 12 miles by starting at 6am while it is still snowing. Feel awful. Hungover and very cold. Phone battery (ie, my map and music) dies after 4 miles in. Guesstimate my distance and make friends with local sheep. Bath is notably hilly, causing me some distress. Think I have bruised my shin somehow when cavorting around as it aches slightly.
Saturday 18th February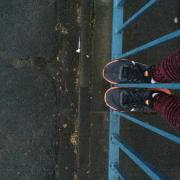 Back in London and familiar territory, or so I think. Plan to run from Bermondsey down the Thames Path to Battersea and back. Decide to go a bit further and end up lost in Chelsea Wharf. End up doing 16 miles instead of the planned 14. Shin hurts again, decide to ignore it.
Saturday 25th February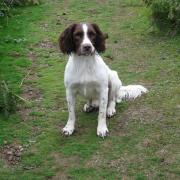 Visiting parents this weekend, so end up running up and down the Malvern Hills in the tail end of Storm Doris, with my dog, Teddy. Run shorter distance as doing 'hill sprints' (in theory), which results in my near cardiac arrest a few times (in practice). Dog enjoys it far more than me and runs twice the distance.
Update...
Turns out that the pain in my leg is almost definitely shin splints – probably the last thing I want at this point. Start healing regime of calcium, vitamin D, and long (very dull) gym sessions to keep fitness up but avoid repetitive impact. Fingers crossed for a quick recovery.
Every donation is hugely encouraging for me to keep running – and hugely appreciated by me and Share!
Phoebe Scriven
Share Trustee
Related links 
Trust me, I'm a Trustee
London Marathon 2017. Running for Share...Part 1