Published: 22/09/2017 - 11:00
Share's Go Anywhere, Do Anything project celebrated a number of firsts this month – members went on their first overnight adventure – camping, no less! And then they took to the tracks for their first international trip to Paris on the Eurostar for a whistlestop tour of the sites and a croissant or two!
Camping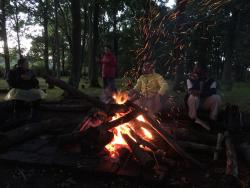 Camping has been on the Go Anywhere, Do Anything list of things to do for a very long time, so we were over the moon to finally make it happen this month. The venue was Park Farm, run by Woodcraft Folk, in West Sussex where the gang was able to enjoy cooking by the campfire, exploring the surrounding countryside, meeting the neighbours (ie, the horses!) and trying out some fun activities such as archery and go-carting. And apparently there were lots of tales told around the campfire until the wee hours of the morning! On the bus back home, everyone agreed that the trip was over all too quickly and that next time they wanted to stay out longer...so watch this space...
Paris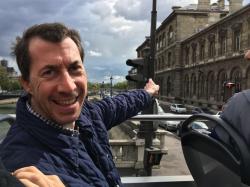 The following week, the gang was on the go again...this time to Paris. Straight off the Eurostar at Gare du Nord and on to a bus for a guided sightseeing tour of the city, culminating of course at the iconic Eiffel Tower. En route, one of our students, Andrew, pointed out the hospital that he was born in, and everyone ate croissants (of course...when in Paris...), before heading up to the top of the Eiffel Tower for breathtaking views of the city.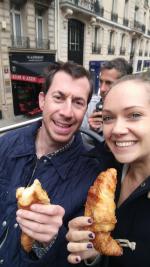 All in all, an amazing month for Go Anywhere, Do Anything, with some magical moments and memories. Thank you to all the wonderful staff at Woodcraft Folk for making our stay so enjoyable, and, of course, as always, huge and special thanks to all our volunteer social buddies who make Go Anywhere, Do Anything quite simply AMAZING.
Going further afield
Having secured funding for a further three years for Go Anywhere, Do Anything, these two trips are some of the first in our commitment to take Go Anywhere, Do Anything further afield and do even more fun and interesting things with our members. Our target is to run at least 20% of trips outside of London during the next three years.
Check out what else the Go Anywhere, Do Anything team have planned for the next few months.