Published: 1/05/2015 - 16:11
Help us to make Happy Life, Healthy Life a reality in Share Community
Share is taking part in the Aviva Community Fund Competition. And we need your help to make every life at Share Community happy and healthy.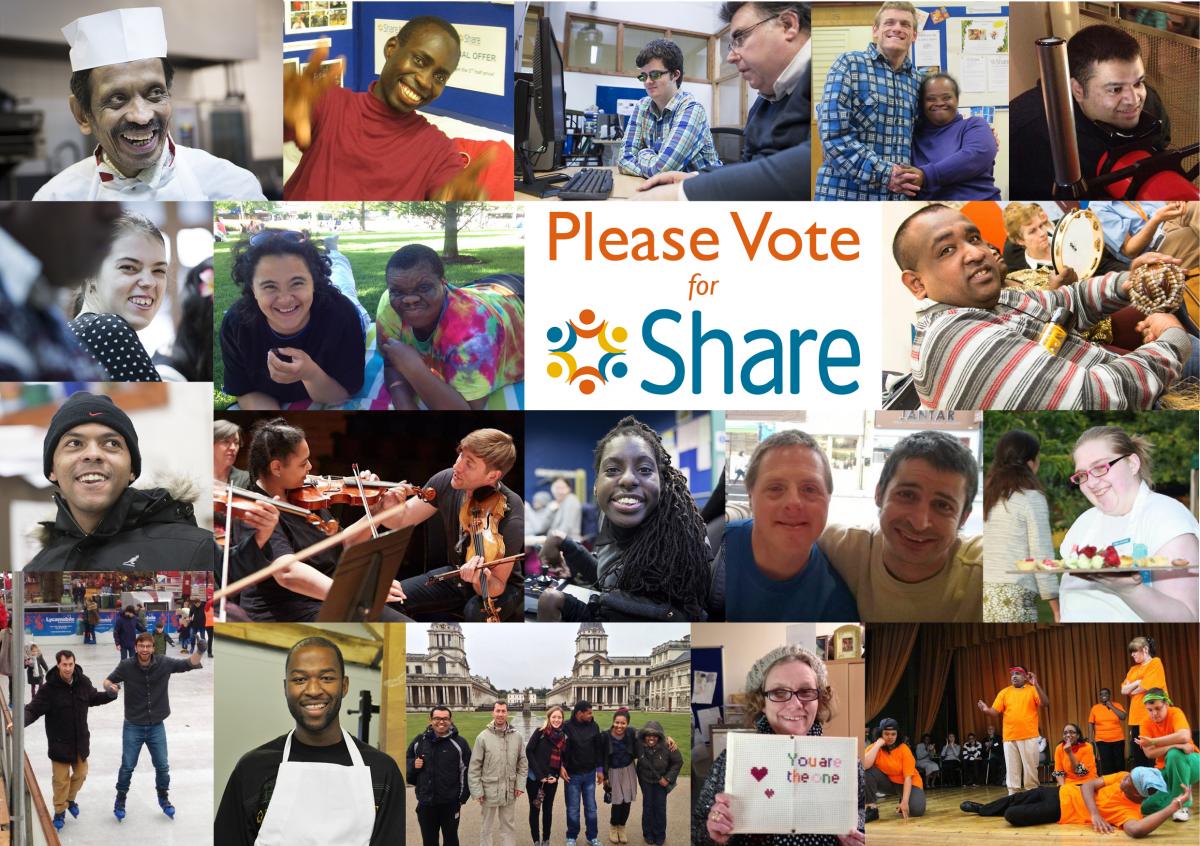 As part of Share's Aviva Happy Life, Healthy Life project, we will run four campaigns that will make a significant difference to the health and wellbeing of disabled adults in and around Wandsworth:
Living well with diabetes
No worries workshop for people on the autistic spectrum
Love, relationships and all that jazz
Living well with a long-term condition
See the daily challenges some of our students face in our video, and how Share's Happy Life, Healthy Life project will help and support them.
You have 10 votes – make a difference in our community and please use them to Vote for Share today!
Voting ends on 30th May 2015 so VOTE NOW!