We couldn't be happier with how the 'Go Anywhere, Do Anything' project is shaping out. So far, our 12 social buddies have supported over 40 people with learning disabilities, to enjoy 15 trips out and about in London. Our volunteers seem to be loving it, and many have commented on what fun they've had with our members. Together, they've committed approximately 170 hours to making this project a success. We just couldn't achieve what we do without the kind support of our volunteers. Holly, a social buddy, has been volunteering with Share since July and has been reflecting on her time with us. Click here to read what she has to say. 
This month we danced like no one was watching at the Beautiful Octopus Club on the Southbank, we built up a little sweat at the gym and we've explored the beautiful Kew Gardens. We spent an evening singing along to Michael Jackson hits at Thriller Live! on Shaftsbury Avenue, and shed a few tears at a relaxed performance of the critically acclaimed War Horse. A group also popped across the road to watch a wacky interactive performance called Multimos at the Battersea Arts Centre, and some of our trainee gardeners enjoyed a well-deserved curry together in Tooting.
Remember, you can find out what we've got planned over the coming months by clicking here. Do get in touch if you'd like to get involved!
Beautiful Octopus Club – 6th September
Oh what a night! We spent the night on the dance floor at the Royal Festival Hall. Heart n Soul threw a party to remember at this year's Beautiful Octopus club.  There were 5 stages, 17 live performances and DJs from across the learning disability club scene so it really was a night to remember. The highlight had to be Harish showing us all how to dance the night away! What fun! More photos can be found on our facebook page.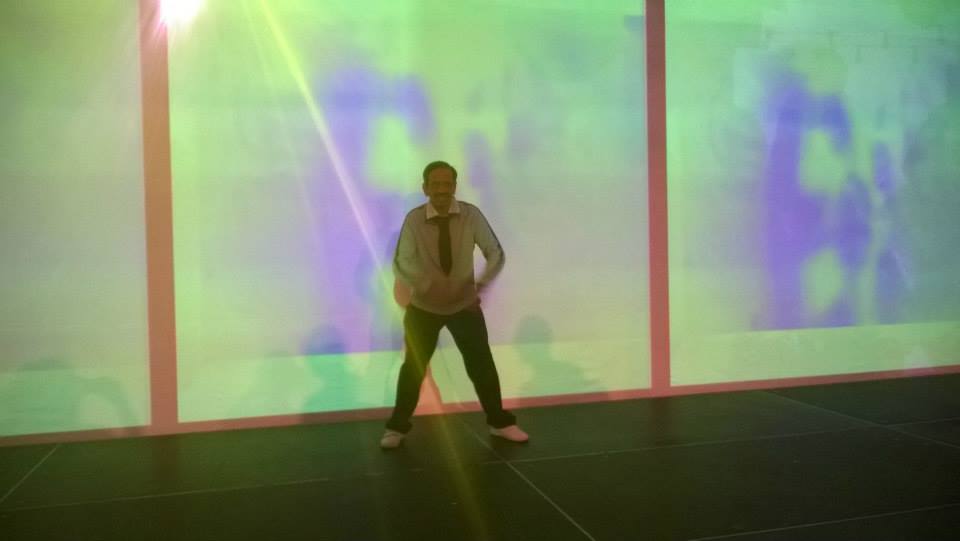 Thriller Live! - 11th September
We put on our dancing shoes and warmed up our vocal cords, and headed to London's West End to watch Thriller Live! The show was absolutely fabulous and the finale of Smooth Criminal, Billie Jean and Thriller had us all on our feet clapping and dancing, not wanting the show to end. Afterwards we hung around the stage door and managed to meet the cast, we came away with autographs, photos and memories to treasure! Some of the great snaps we took can be found on our facebook page.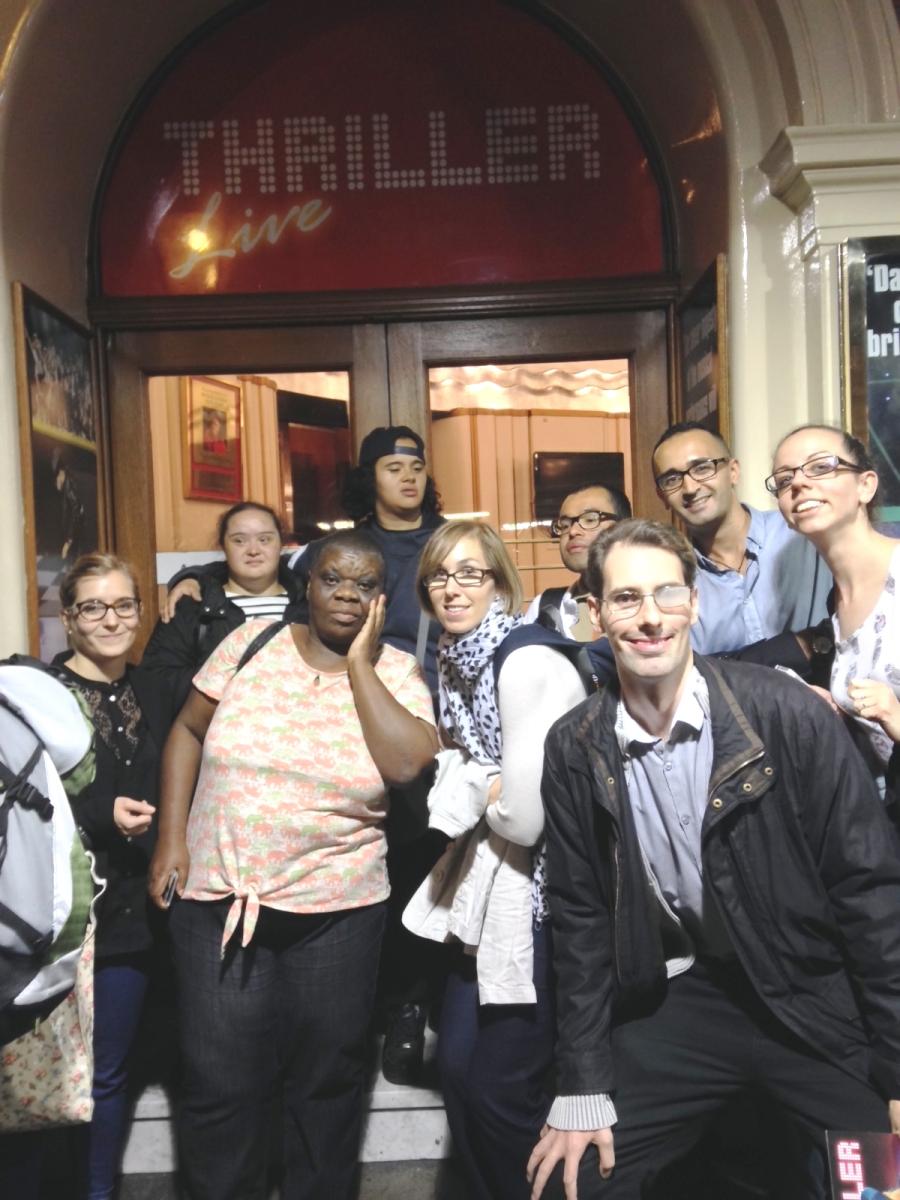 Bunty at The Battersea Arts Centre – 18th September
Wow wow wow! What a performance. Go Anywhere Do Anything popped across the road to the Battersea Arts Centre, to see Bunty perform her new show Multimos.  Lazers, bird calls, balmy beats, pom pom eye lashes, video installations, dancers and kaleidoscopes- this show had it all. And we absolutely loved it! We loved the Battersea Arts Centre for its laid back vibe, friendly staff and 'pay what you can afford' policy - great stuff! Check out the rest of the photos here.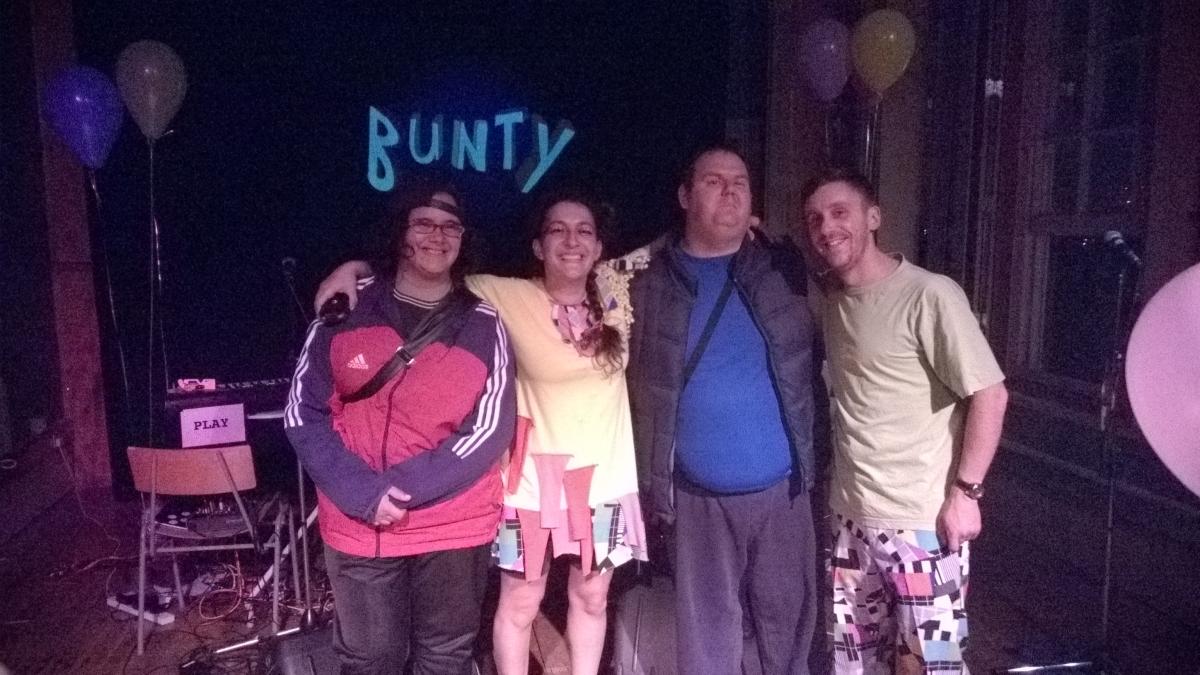 War Horse – 20th September
War Horse is the international hit play based on Michael Morpurgo's beloved novel, which brings life-sized puppet horses to vivid life on stage. We were lucky enough to get tickets for this special relaxed performance which was specifically designed to welcome people who will benefit from a more relaxed performance environment, including people with an Autism Spectrum Condition, sensory and communication disorders, or a learning disability. The staff were great, and they couldn't do enough to make sure we had a fabulous time. The play was very moving, and we were gripped from the start. What an amazing play. Have a look out the rest of the photos here.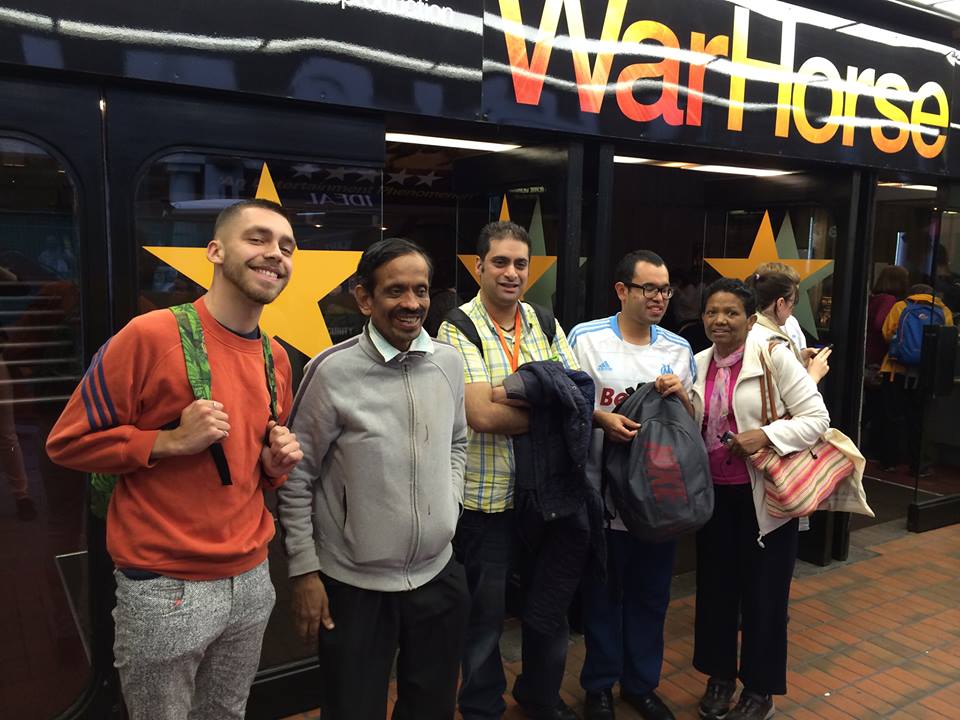 Kew Gardens - 21st September
Go Anywhere Do Anything members enjoyed a perfect Sunday soaking up the last of the September Sunshine, in The Royal Botanical Gardens at Kew. Our head gardener Jenny Shand offered a walking tour taking in the Palm House and the breathtaking views of the tree top walk. Whilst a leisurely set enjoyed a tour of the gardens on the Kew Explorer bus. Gail, Maitre, Holly, Paul, Chris and Ali joined us from our group of social buddy volunteers, providing great company (and delicious cookies for our picnic!). We finished up the afternoon with scrumptious ice creams, making sure we enjoyed every last bit of the summery sunshine.  We had a fantastic time, and were made to feel so welcome by the kind and friendly staff at Kew. We were able to access the gardens for free, through the Community and Charity Access Scheme. Thank you to Ali for taking lovely pictures of the day which can all be found here.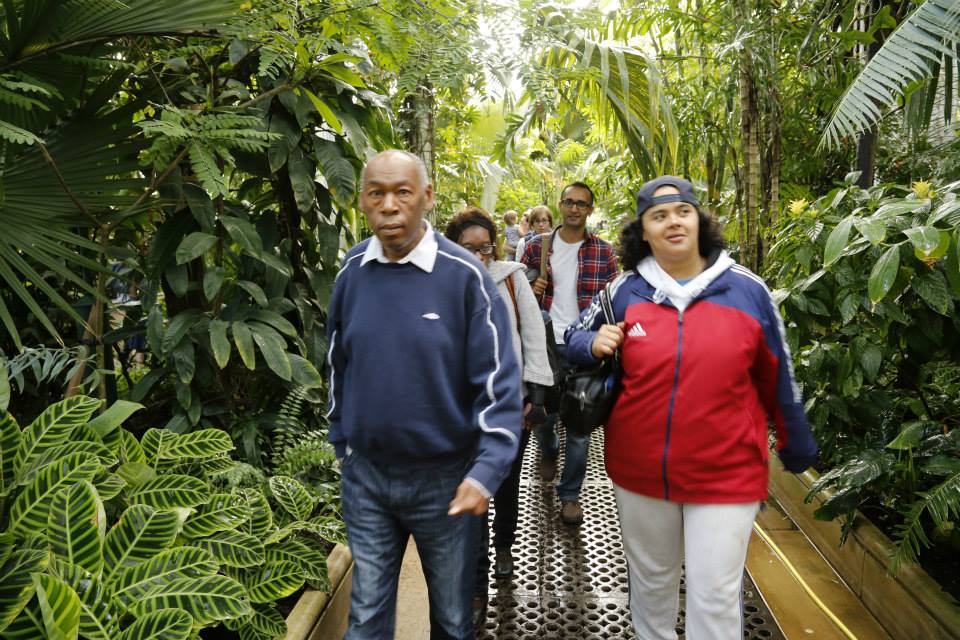 Curry night – 23rd September
A small group of some of our gardening students had been saying that they quite fancied going out for a curry together.  As this is the first time they would have done this, we decided to facilitate it as part of the Go Anywhere Do Anything project. We'd heard that Mirch Masala in Tooting did really good curry, so we decided to pop down there with Joe (a new social buddy) for some of the best curry in town! Everyone had a lovely and relaxing time, and were keen for it to be a regular thing. To have a look at some of the photos, click here.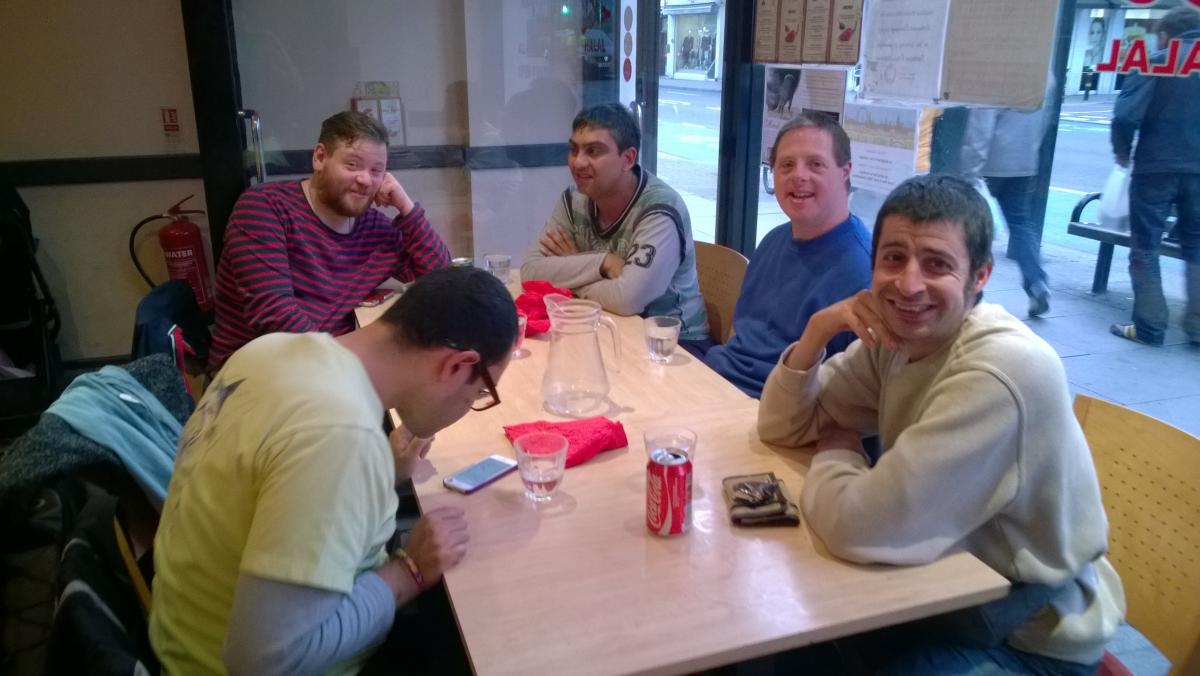 Gym and walk – 25th September
The Go Anywhere Do Anything project aims to facilitate greater access to recreation and leisure facilities across London. We hope that we can offer people fun opportunities that promote a healthy and active lifestyle. With this in mind Jenny, Rehan and Danielle headed to our local park gym for an hour on a Thursday afternoon. We enjoyed trying out the new equipment and stretching our muscles after lunch. Rehan enjoyed the exercise bikes... But they weren't really Danielle's thing, as her feet didn't reach the pedals! Luckily she was able to flex some muscle on the weights, remarking 'This is feels good, I can feel that I'm releasing some tension!'  We left the park feeling better for it, with a dose of sunshine, a kick of endorphins and some great company. We can't wait for next time!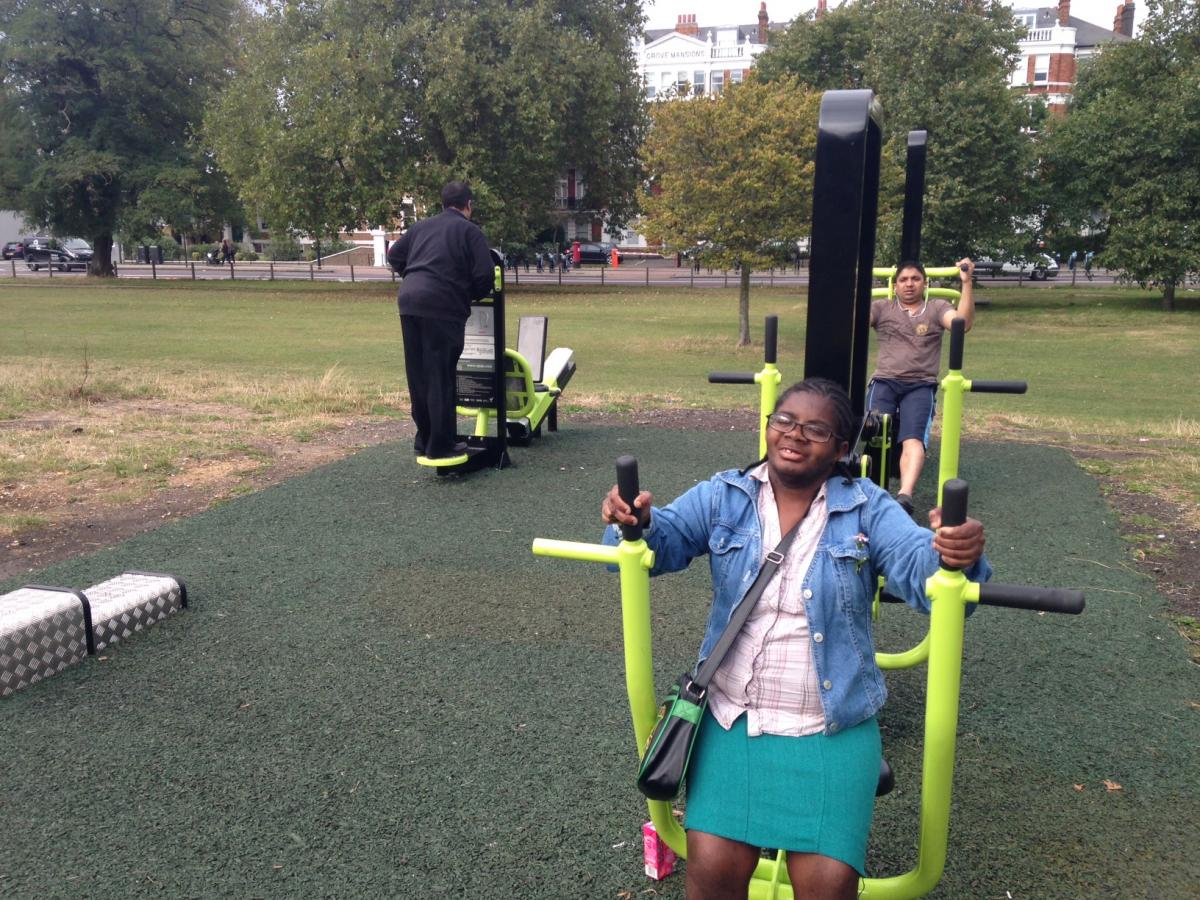 During the last few months of the year, we'll be getting festive by going to panto, testing our balance on the ice at the Natural History Museum's Ice rink and singing along to Frozen at The Prince Charles Cinema in Leicester Square. We'll also be heading back to Kingston Ten Pin bowl for a rematch on the bowling alley. For the full schedule, click here.