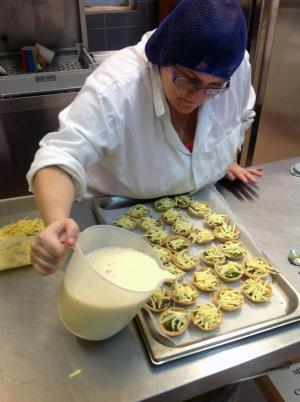 Share Community operates two social enterprises - Share Catering and Share Gardening, which take on external service contracts.
These Share ventures provide an opportunity for our graduates to experience real-life business within a safe and supported working environment. These enterprises therefore provide a natural pathway into employment for many of our students who want to work, but might face barriers to external employment elsewhere.
Our aim is to provide a high-quality service - akin to anything anyone would expect in the commercial sector - while showcasing the skills and experience of our students. At Share, we are very keen to emphasise what we people can do, not what they can't.