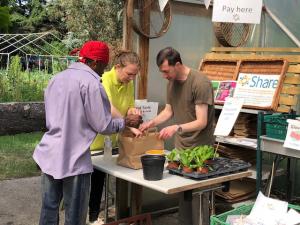 Employability skills and a pathway to employment are integral elements of all aspects of Share's training and support services.
We have two job coaches working in-house with our students to support them into work-related activities, including volunteering and work experience.
Share's social enterprises – Share Nurseries and Share Catering – also provide real-life work experience for our students to get them ready for work.
To find out more about Share's employablity work, contact Shannon Blackwood, our job coach at Share HQ, via email shannonb@sharecommunity.org.uk or Julia Roxborough, our job coach at the Share Garden, via email juliar@sharecommunity.org.uk.