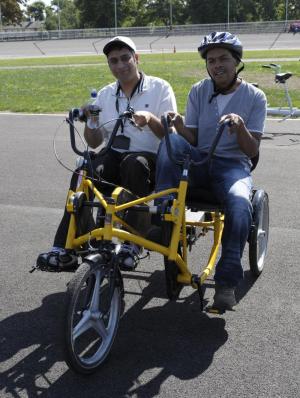 As well as working with disabled people preparing for employment, Share works with disabled adults who are aiming to live more independently, seeking greater inclusion, wellbeing, and leisure opportunities, or a combination of these.
At Share, we therefore offer a number of social and leisure acitivites throughout the year, including working in partnership with other organisations to provide services that will benefit our students.
In addition to our mainstream courses, we run regular classes in:
Art and Crafts
Yoga
Creative writing
From time to time, we also organise special visits to museums and parks, and arrange days out cycling or evenings out dancing.
Our focus is very much on our students, so the activities we arrange are based on direct feedback from our students about what they would like to do. Our job is to support them to achieve their goals and aspirations.
To find out more about independent living and wellbeing programmes, email info@sharecommunity.org.uk or telephone 020 7924 2949.