Complete our initial enquiry form 
For more detailed information on our courses: download our information pack
Programmes run throughout the year, so people can join at any time.
Referral process
Students may be referred by a social worker, health worker and other professionals  such as Disability Employment Advisers and Support Brokers
Students may also refer themselves
The cost of coming to Share depends on the numbers of days a student would like to attend Share
Students can come to Share for a minimum of one day and a maximum of five days a week, Monday to Friday
The particular days of the week that a student attends Share are arranged in a consultation with the student and course tutors
Share operates a regular review system for all its students. For students who have an allocated social worker, reviews are usually held at three, six or 12 monthly intervals at Share, depending on each individual's specific needs
Share reserves the right to call a review at any time if it is considered necessary.
Share requests that any student with personal care needs must arrange to have a personal assistant to help them, either through Social Services or Direct Payments.
Payment options
Use your personal budget. If you have a personal budget and you are receiving your payments direct.
Referral by a social worker or health worker. If you don't have a personal budget, your social worker or health worker can refer you to Share. If you let them know you would like to study at Share, we will work with them to get you signed up.
Self-fund. If you can afford to pay for your studies from your own funds.
Risk Assessments
Share ensures that a thorough risk assessment is carried out for each student during the initial inquiry process. Due to the vulnerable nature of Share's client group, we hold the right to refuse applicants that have a history of sexual violence towards others.
Referral to other services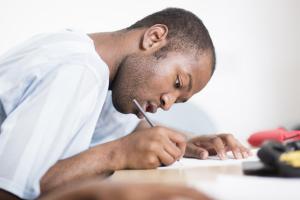 There will be occasions when, in order to provide a client with the most appropriate service or opportunity, he or she will be offered a referral to one or more of the following:
A colleague within Share
An external support organisation
Employers and/or training providers
In arranging and implementing referrals, Share staff will:
Obtain the client's agreement for referral after explaining clearly the reasons for the proposed referral
Explain the referral process to clients so that they are aware of what is expected of them, what they need to do and how the referral colleague or organisation will work
Highlight what, if any, continuing responsibility the Share staff member making the referral will have towards the client and provide written confirmation of this
Ensure that referrals are appropriate to the needs and abilities of the client
Ensure that referrals match the basic requirements of any third party
Follow the Share Confidentiality Policy
Make referrals within five working days of the date of agreement with the client
Keep records of all referrals
Monitor the outcomes of all referrals to see whether or not the client is satisfied with the results
Give clients accurate and up to date information about referral organisations including name, location, contact details, area of expertise, and name of a contact (where possible)
Establish appropriate arrangements with external organisations to facilitate referrals
For any further information, email info@sharecommunity.org.uk or call 020 7924 2949.