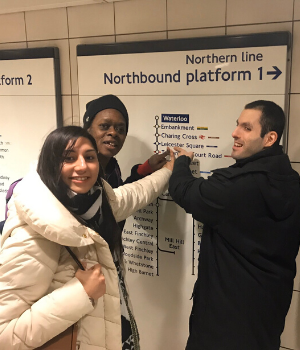 Our social inclusion project Go Anywhere Do Anything has been successfully running for six years. It aims to combat loneliness by providing trips out for disabled adults to enjoy social and leisure activities at evenings and weekends. Many people take these activities for granted, but they are challenging for those who face barriers and need extra support. We believe everybody has the right to have fun!
But we need more funding. We're thrilled to have a major donor on board but we've still some way to go to secure the future of this worthwhile project.
Although the coronavirus situation has necessitated current trips being postponed, we still need your help. We've set up a Virgin Money Giving page and plan to run various fundraising initiatives in the future including a dance-a-thon! You can donate to support Go Anywhere Do Anything here.
---
Share students experience virtual reality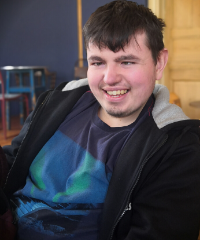 Our students had a fantastic time taking part in UnReal City, an immersive performance blending theatre and virtual reality by those with learning disabilities. The all-day event included workshops to find out what virtual reality is all about and culminated in an experience where two people at a time consider what personal connections mean in an increasingly digital world. UnReal City is a production at Battersea Arts Centre by Access All Areas who work alongside charities and other organisations to improve the quality of life of people with learning disabilities and autism. James said of the show, 'Amazing! It was fun. It was so freaky'.
Watch James in the virtual reality workshop
---
Our students explore technology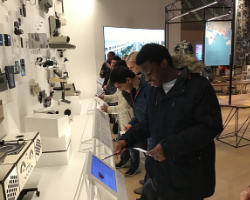 Our My Community and Me class have been focusing on technology. This helps them learn about different types of technology and the practical skills needed to help incorporate it into everyday life, from using apps on a mobile phone to taking photos and keeping in touch with friends. They've been on some amazing trips to explore these ideas further visiting local technology stores such as Currys PC World, Auto Trader HQ and even the Design Museum.
---
New funding for Share's creative textiles project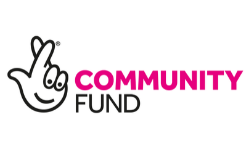 We're delighted to receive funds from The National Lottery Awards for All to continue growing our creative textiles project. We want to show that disabled people are talented too by showcasing our students' creativity and skill displaying their work at events and ultimately running our own fashion show. Our project is environmentally conscious encouraging the reuse and recycling of clothes and textiles rather than buying new. The Awards for All funding will allow students to visit galleries for inspiration and develop their creative skills, communication skills and confidence.
---
Shop in Tesco and help Share raise funds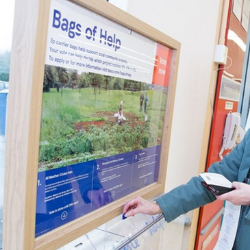 We've been chosen by Tesco as one of three causes to support in their 'Bags of Help' scheme. Customers vote for their favourite cause when shopping during April, May and June and Tesco will award £2000 to the winner, £1000 for second place and £500 for third place.
Your votes will help us continue our work raising funds to secure the future of Go Anywhere Do Anything, tackling loneliness by enabling disabled adults to get out and enjoy fun, social activities at evenings and weekends.
Click for a list of participating stores
---
Share's Coronavirus policy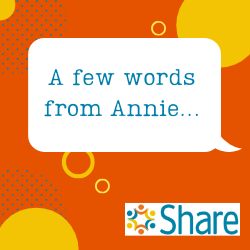 Everyone's talking about the COVID-19 virus which is causing concern across the country. Here at Share we're super-aware of maintaining high levels of hygiene in order to reduce the risk of any contagion spreading. We're keeping a close eye on advice from local councils and the government, and will take all steps necessary to protect our students, staff, volunteers, and visitors. We ask that everyone involved with Share help us to minimise the risk of infection. This includes frequent washing of hands and use of hand sanitiser. Please don't come to Share or send the person you care for to Share if you or they are at all unwell. Thank you!
Click here for more details on our policy
---
About Share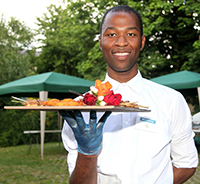 Share provides training and employment support for disabled adults, including those with learning disabilities, physical/sensory impairments, autism and mental health needs.
Our core services include: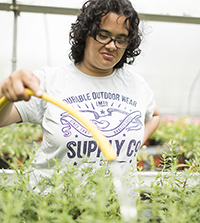 For further information, visit Share's website, email info@sharecommunity.org.uk or telephone 020 7924 2949.
If you would like to find out more about enrolling at Share or would like to arrange a visit, fill in our online enquiry form, email info@sharecommunity.org.uk or telephone 020 7924 2949.
Find out more about other ways to get involved with Share
---
Diary dates for 2020
Please note our upcoming Parents and Carers Meeting that was due to take place on Tuesday 24 March is now cancelled due to the coronavirus situation. Future dates will be announced as soon as possible.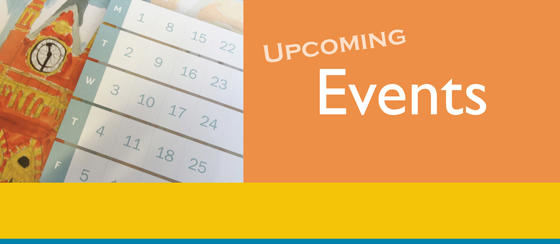 ---
You are receiving this email because you have had previous contact with Share Community, a registered charity based in Battersea that provides training and employment support for disabled adults. To find out more about Share, visit our website at www.sharecommunity.org.uk