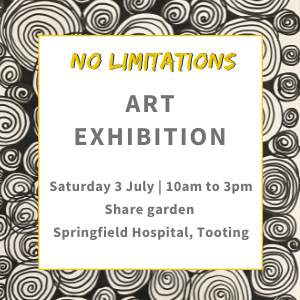 We're busy getting ready for our art exhibition 'No Limitations' at the Share garden on Saturday! It's incredibly exciting, if a little nerve-racking, to be taking part in the Wandsworth Arts Fringe for the first time this year. Our students have been working hard creating an inspiring range of artwork showcasing their talent. Pieces are personal and powerful, expressing everyday experiences by recycling items into art.
Please join us on Saturday 3rd July between 10am and 3pm for a lovely day in the garden. We'll have light refreshments and Share Nurseries will be open for plant sales so you can wander round and pick up some summer greenery whilst you're there. The event is free with no tickets required.
*There is some building work around Springfield Hospital but pedestrian access is unaffected. However if you're driving please use the Glenburnie Road entrance as cars can't access via the Burntwood Lane entrance.*
The art group have
made a video
to tell you all about it - do check it out!
---
Share continues wellbeing partnership with The National Archives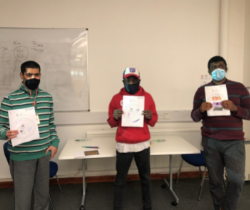 We've been so privileged to collaborate with the outreach team at The National Archives who have delivered fun online learning sessions to our students, most recently on the history of Royal Seals. Making dry archival material engaging and stimulating is a real challenge, yet the team worked hard to make the sessions accessible and light-hearted, including quizzes and Horrible Histories videos. Allowing access to their amazing collection in this way helps bring history alive, giving people a chance to explore their understanding of history and identity. The National Archives have written a lovely blog piece all about it.
---
Get your garden looking blooming lovely!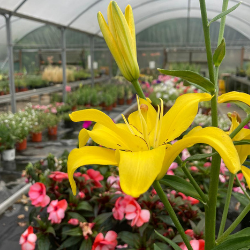 Despite a few rainy days, the summer season is upon us. If you haven't already, now is the time to make the most of your garden. From hanging baskets to brightening up borders or a balcony, Share Nurseries stocks a range of competitively priced outdoor plants to suit your needs. We've got vibrant pink busy lizzies, pretty marguerite daisies (both £4 each) and bold yellow and red lilies (£5 each).
As a social enterprise, we reinvest any profits into developing our services, so buying from us means you're supporting adults with learning disabilities to live more independently.
The garden is open for plant sales Mondays to Fridays 10am until 3pm, although as a one-off is open on Saturday 3rd July for the Share art exhibition.
---
Carers Week – making carers visible and valued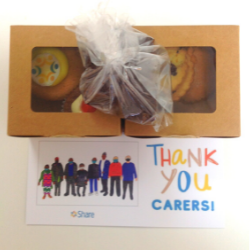 Last month we celebrated Carers Week, an annual campaign to raise awareness of caring, highlight the challenges unpaid carers face, and acknowledge the contribution they make to families and communities throughout the UK.
To thank and recognise families and carers supporting Share students, our catering group prepared and baked cakes and biscuits as gifts along with plants from the Share garden.
Thanks to Big Lottery funding we now have dedicated Family Liaison Officers who provide ongoing support to our students' families and carers. This includes signposting or referrals to other agencies like social services, advice and advocacy services, and community activities.
---
Giant Dolls' House booklet 'Alone Together' available to buy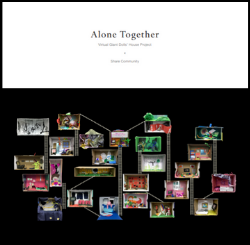 Many of you will remember a wonderful project Share participated in over lockdown, the Giant Dolls' House project. Run as part of her architectural practice, it's the initiative of Catja de Haas and aims to make people aware of the importance of homes and communities and to celebrate a united diversity.
Participants make a dolls' house in a shoebox. Share students Kellie and Roxanne were initially involved and it was such a fascinating and enjoyable project that soon our entire arts group created shoeboxes, expressing their thoughts and feelings about what lockdown meant for them.
With the support of the project we've recently published a beautiful 60 page booklet featuring all our students' designs.
Please contact info@sharecommunity.org.uk to get your copy.
Suggested minimum donation of £5.
---
Share launches new community based course in Lambeth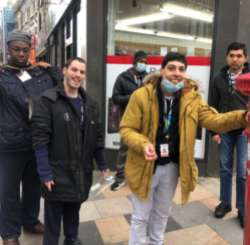 Share is committed to developing training programmes that get people out of the classroom and participating more fully in society.
We're delighted to announce the launch of a brand new course that helps people to independently visit gyms, adult community classes, libraries, parks and get involved in other local activities.
Get Out and About will be run out of our Brixton site at We Are 336, London's largest disability hub, although is open to students regardless of which borough they live in.
---
Pop-up vaccination clinics in Wandsworth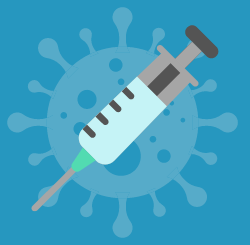 Wandsworth NHS continue to work hard providing vaccinations for residents, with walk-in and pop up services available for those who are eligible for a first dose. At some sites this has now extended to those eligible for their second dose too.
The latest walk-in sessions and pop-up clinics are regularly updated on the Wandsworth CCG website with each vaccination site stating whether they offer the Pfizer or Oxford/AstraZeneca vaccine.
---
BBC research shows disabled people 'forgotten' during the pandemic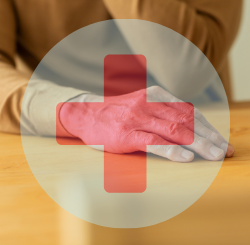 Research from the BBC has highlighted the devastating effects of the pandemic on the lives of disabled people. With routines affected, services cut, and medical appointments cancelled, over 3,300 people said they'd experienced a decline in their physical and mental health since March 2020.
Disability charity Scope said the findings confirmed that disabled people's needs 'had been forgotten'.
---
Volunteering opportunities at Share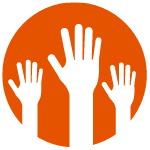 If you're passionate about supporting people with a learning disability then volunteering at Share could be just what you're looking for. It's not only a chance to do something rewarding, it's also a great way to learn new skills and make new friends. As well as befrienders and social buddies, we need people to volunteer on our various training and wellbeing programmes, including catering, community based classes, independent living and more.
---
Current vacancies at Share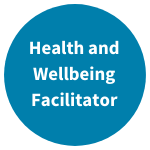 Health and Wellbeing Facilitator
3 days a week, permanent role
Deadline 6th July 2021
---
You are receiving this email because you have had previous contact with Share Community, a registered charity based in SW London that provides training and support for disabled adults. To find out more about our services visit www.sharecommunity.org.uk.