With Christmas nearly upon us it's time to reflect on the past year. As a charity we continually evaluate and measure the services we provide. And we're delighted to share with you our newly published annual Impact Report.
The report shows the positive impact that Share made during the last financial year. It shows how we dealt with the challenges of the pandemic, and how we adapted our services to emerge stronger.
We've proud of all our students for their achievements and resilience, our staff for their commitment and positivity, our volunteers for their invaluable help to run our services, and our funders for their continued support.
We hope you enjoy reading the stories and updates of the past year. If you'd like to have a physical copy sent to you in the post please email rachelh@sharecommunity.org.uk.
---
Share seeks new Chief Executive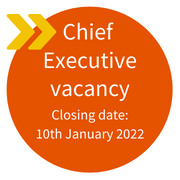 Following on from the announcement in the last newsletter that our CEO, Annie McDowall, will retire next year, we're currently looking for our next inspirational leader to take our charity forward. The Chief Executive will work with the Senior Management Team and the Board of Trustees to shape our future plans and help us grow.
We need a compelling, resilient and committed leader with a values base that aligns with our own, passionate about championing the social and economic inclusion of disabled people.
The closing date is 10 January 2022.
---
What's it like being a trustee at Share?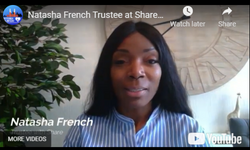 Trustees' Week took place in November to showcase the important work that trustees do, and highlight the benefits of getting involved.
Battersea Volunteers interviewed Natasha French about being a trustee at Share. We'd like to say thank you to Natasha for sharing her insights about diversity and volunteering for causes you feel passionate about.
We currently have a trustee vacancy for a treasurer, if you're interested in getting involved, or know somebody who might be, please visit our website for more details.
---
Christmas wreaths and decorations for sale at the Share garden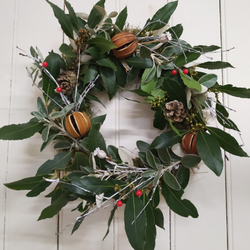 We still have gorgeous natural Christmas wreaths available to buy at the Share garden for £15 each, and some very cute hanging decorations, just £1.50 each. They're all hand-made by our students who've been very busy; they started collecting poppy heads and teasels two months ago to dry out, then they painted or sprayed them to use on the wreaths. They've also been learning how to use the saw and drill safely to create the decorations.
Do pop by and buy some! Share Nurseries is open Monday to Friday from 10am until 3pm in the gardens of Springfield Hospital, Tooting.
---
Vacancies at Share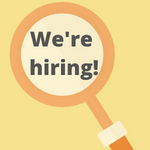 We're growing! We have a variety of positions available at Share. If you're interested in joining our team and helping improve the lives of people with learning disabilities, then we'd love to hear from you.
Digital Skills Tutor
permanent, full-time
Volunteer Coordinator
permanent, part-time
Employment Specialist
permanent, full-time
Chief Executive
permanent, full-time

View all vacancies
---
Share holiday closing times and response to Omicron
Share closes for Christmas at 1pm on Friday 24th December 2021.
In light of the alarming spread of the Omicron variant, and the increasing infection rate in London boroughs, Share is advising students to stay at home from Monday 20th December. We're providing Zoom sessions with online activities and students and parents/carers have been provided with login details and timetables. The Clapham Junction site and the Share garden remain open for those who need to access in-person services, however our Brixton site at We Are 336 will close from 20th December.
We plan to reopen on 4th January 2022 and will contact students and parents and carers should anything change.
For any queries please contact info@sharecommunity.org.uk or 020 7924 2949.
---
Festive wishes from Share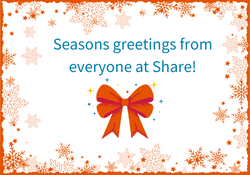 Finally, we'd like to send our very best wishes for the holiday season and wish you a happy and healthy New Year.
We'd like to express our appreciation for all the support we've had during 2021 from our volunteers, donors, funders, trustees, staff, and our wonderful students and their parents and carers. Thank you!
View a festive message from Share students!
---
You are receiving this email because you have had previous contact with Share Community, a registered charity based in SW London that provides training and support for disabled adults. To find out more about our services visit www.sharecommunity.org.uk.