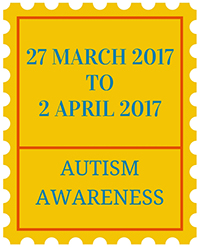 27th March 2017 kicks off World Autism Awareness Week, with World Autism Awareness Day falling on 2nd April 2017 and World Autism Awareness Month taking place from 2nd to 30th April 2017.
To celebrate the event, Share has a number of activities planned for Share students during this time to raise a greater awareness and understanding of autism among students, staff and volunteers:
Special autism-friendly sport sessions, including yoga, zumba and boccia

Music and art workshops to explore happiness

Relaxing mindfulness meditation sessions

A dance workshop run by Movement Works designed to optimise physical development, enhance communication, global understanding and accelerate learning
In addition, our creative writing workshops during this week will focus on expressing thoughts and feelings on what makes each person happy
We also have a guest speaker from St George's Hospital coming in to deliver a session for Share students on 'Understanding Autistic Spectrum Disorders'.
Share is working towards becoming an National Autistic Society (NAS) autism accredited organisation, which involves reviewing and developing a better environment and communication tools for all our autistic students.
---
Parents/Carers' Meeting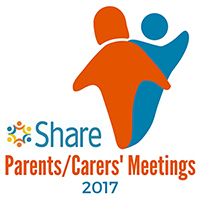 A reminder for all parents/carers of students attending Share that the next Share Carers' Group Meeting will take place from 11.00am to 12.30pm on Wednesday 22nd March 2017 at Share HQ.
Join us for some coffee and cake, and share your ideas and challenges with peers and Share staff, and tell us how we can help you to support the person you care for better.
These meetings take place every two months. See our website for further information and the dates of all future meetings.
To book your place for the Share Carers' Group Meeting, email Annie McDowall via anniem@sharecommunity.org.uk, or telephone 020 7924 2949.
---
Jenny Shand hangs up her gardening boots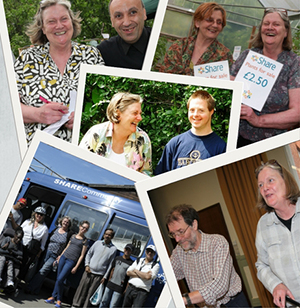 It is with a lump in the throat that this month we say a fond farewell to Jenny Shand, our Horticulture Training Manager extrordinaire, who is finally hanging up her gardening boots at the end of March after just over 23 years of growing the Share Garden from an open pasture where sheep roamed in suburban Tooting to a working garden and peaceful retreat for Share students.
Jenny's creative approach to teaching and horticultural insight will be sorely missed by students and staff alike.
All the very best for a very happy retirement, Jenny, from everyone at Share, and thank you so much for the huge contribution you have made to Share over the years.
Sarah Bailes, Share's Deputy Horticulture Manager, will be taking over from Jenny on 1st April 2017.