There are people involved with Share who are simply heroic. Phoebe Scriven, one of Share's trustees, is one of them, and has been training to run the London Marathon since late last year.
Despite injury and working in a high-pressured job, Phoebe takes her role as a trustee so seriously that she not only chairs the fundraising committee and attends all Board meetings, but she's also raising money for Share by running the London Marathon this year.
It says a lot about the extent to which she values Share, and we're all deeply grateful to her. As you'll have seen, lots of us at Share are 'getting fit with Phoebe', so here's hoping it doesn't all stop after 23rd April.
Please do sponsor Phoebe – every little helps, and you'll be helping us to give more opportunities for fitness and activity to our students.
You can sponsor Phoebe and support Share at http://uk.virginmoneygiving.com/Phoebe.Scriven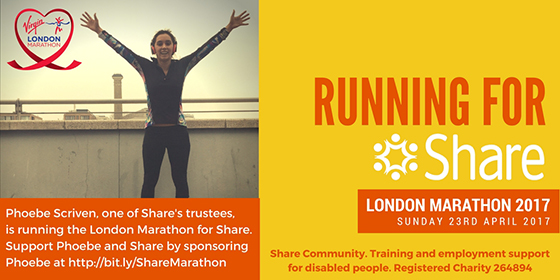 ---
Troubling times for disabled people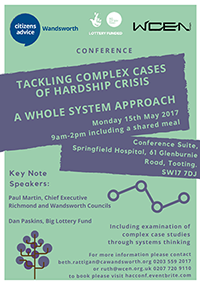 Story after story emerges about people having their benefits cut. The latest shocker was about 51,000 people losing the cars they'd got through the Motability scheme because they'd been turned down for PIP (Personal Independence Payment), the benefit that's replacing DLA (Disability Living Allowance). The cars are taken even when the claimant is going to appeal the decision, which leaves people stranded, isolated, and in many cases not able to get to work.
Three thousand people have been able to rejoin the Motability scheme, but the damage this policy is causing is severe, and if people have had specially adapted vehicles, they'll have to go back to the drawing board. 65% of decisions are overturned in the clients' favour at appeal, according to Ministry of Justice statistics. Muscular Dystrophy UK was reported in the Independent as saying that 900 people per week were losing their vehicles. Campaigners are trying to get changes made. Conservative MP, Peter Bone, said: "You need it for mobility purposes and maybe you use it for work, but because you lose your PIP award you lose the car at the same time.
"You appeal against the PIP award and ultimately the tribunal awards you back the PIP, but you've already lost the car and maybe your job because of it."
All power to your elbow, Mr Bone! Let's keep the pressure up – disabled people have the right to independence, choice and dignity. It's good to know that in Wandsworth, the Help Through Hardship Crisis Project is helping vulnerable people to tackle the most dreadful situations. They're holding their first year conference in May, and here's the link: https://cawandsworth.org/crisis
Have you been affected by these changes? Tell us your story. Email Share's Chief Executive, Annie McDowall, via email anniem@sharecommunity.org.uk
---
Healthy inequalities affecting disabled people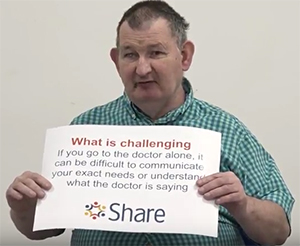 A recent BBC News story reported that patients with learning disabilities were missing out on regular health checks. These findings will come as no surprise to anyone working in our sector, but nevertheless make for stark reading.
Over the past few months, we've been working with Share students to find out about their experience of using health services in an effort to understand what works well for them and what remains challenging. 
Check out what our students had to say in this video which raises important points and gives our students a voice that we very much hope will be heard far and wide.
---
Plant sale and healthy living community day
Share is holding a plant sale and healthy living community day on Saturday 20th May 2017 from 10am to 4pm, and you're invited! Join us and find yourself in the tranquillity of the beautiful Share Garden which is based in the grounds of Springfield University Hospital in Tooting. 
As well as a huge array of vegetable, herb and bedding plants (all grown by Share's horticulture students) to choose from, we'll have FREE yoga, movement and mindfulness classes in the morning for everyone to enjoy.
Plus there will be cappella singing from the fabulous Treblemakers who will be performing between 11 and 11:45am.
Our pop-up café will also be serving irresistible healthy treats and refreshments, specially prepared by our catering students.
The free classes will run at the following times: 
Places are limited for the free classes, so if you would like to secure a place for any of these sessions, please email kavitab@sharecommunity.org.uk specifying which session you would like to attend to avoid disappointment.
This event is free, but if you register online we can make sure we have enough goodies for everyone!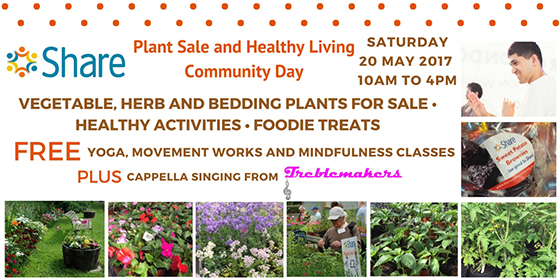 Share provides training and employment support for disabled adults, including those with learning disabilities, physical/sensory impairments, autism and mental health needs.
Our core services include:
Find out more about other ways to get involved with Share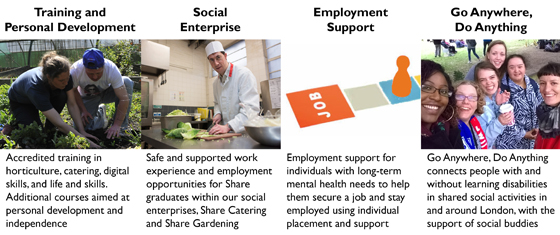 ---
Diary dates for 2017
Saturday 20 May 2017 Plant Sale and Healthy Living Community Day in the Share Garden
Sunday 18 June 2017 Open Garden Squares Weekend
Tuesday 20 June 2017 Share Student Summer Garden Party
Thursday 22 June 2017 Share's Evening in the Garden
Tuesday 7 November 2017 Share Annual Awards
More information about all our events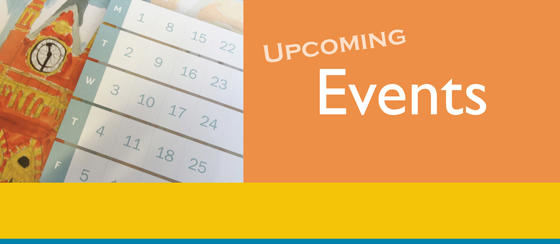 ---
You are receiving this email because you have had previous contact with Share Community, a registered charity based in Battersea that provides training and employment support for disabled adults. To find out more about Share, visit our website at www.sharecommunity.org.uk