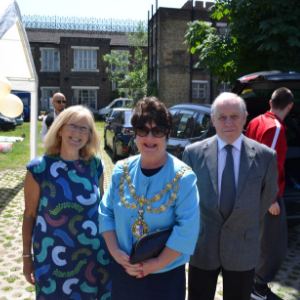 What a beautiful sunny day we had in June for our annual garden party at Share Nurseries in the grounds of Springfield University Hospital in Tooting. It was a fantastic opportunity for us to celebrate our students' successes with them and their families together with our many valued and generous supporters.
A big thanks to all those who supported the event including Cllr Jane Cooper, the Mayor of Wandsworth, the Tooting Business Network and those who kindly donated to our raffle, stand-up comedian Don Biswas, DJ Adrian Fraser and Roger Samuels who provided the entertainment.
Don't forget Share Nurseries is open to the public to buy plants weekdays from 9am until 3pm. To find out more contact our gardening team on 020 7924 2949.
---
Volunteering Opportunities at Share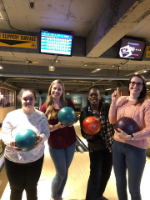 Volunteers' Week last month gave us an opportunity to reflect on the valued contribution made by our volunteers. We're extremely thankful for the different perspectives and skills they bring. Their dedication enables us to continue to deliver programmes to help improve the lives of our students.
Find out about our great new opportunity to get involved with our My Community and Me project on Thursdays and Fridays. It helps students get out and about and put classroom based learning into practice. To have a chat about the role or if you have any questions please contact Leanne Wood on leannew@sharecommunity.org.uk or phone 020 7801 9825.
---
Wandsworth Safer Transport Team visits Share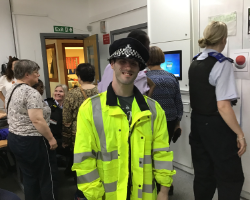 My Community and Me is a programme to take learning out of the classroom and put it into practice in the community.
Understanding how to stay safe in public is an important step to being independent and so we were grateful to the Wandsworth Safer Transport Team who visited Share recently to talk to our students about being safe when out and about.
For more information on our My Community and Me project contact Share's Health and Community Manager, Jenny Bourlet, via email jennyb@sharecommunity.org.uk or telephone 020 7801 9813.
---
How technology is helping our students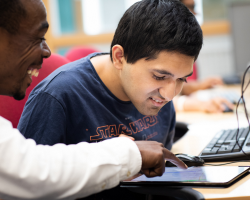 At Share we recognise how important technology can be to help people, especially those with learning disabilities. We aim to ensure more students have access to iPads and apps that help improve life skills like following recipes or buying items at the supermarket.
Ease of use, simplicity and adaptability make iPads a tool that really add value to our students' lives. Thanks to generous funding we've been able to increase how we use them at Share.
---
Share students enjoying a week of fun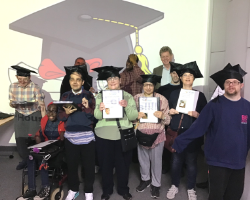 Well done to our Independent Living Skills students who celebrated completing their unit in basic cooking skills by taking part in a week of fun activities.
They were able to get out and explore the local community as well as have fun enjoying a pop up spa experience at Share HQ, visiting a pottery shop to paint ceramic tiles and even singing karaoke.
To find out more about our Independent Living and Wellbeing programmes please contact Gabrielle Antoniou on gabriellea@sharecommunity.org.uk or call 020 7801 9812
Find out what the students did
---
A few words from Annie...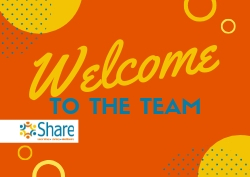 It's always sad saying goodbye to colleagues when they move on, but it's also really exciting to meet new people. This month I'm delighted to introduce you to two new talented people. Rachel Healy has taken on the role of Marketing and Communications Manager, following Kavita's departure. Rachel has a great marketing background, having worked in the past for various companies across a range of industries, from finance to the third sector. She lives in Tooting, so is familiar with Wandsworth Borough. I'm already enjoying working with her, and look forward to a bright and creative future at Share.
Our second new person this month is Aamir Khan, who takes up the new post of PA to Leanne and myself. Aamir has been working in Sheffield on a refugee project after graduating from the University of Sheffield last year. He's passionate about making a difference in the world, and we're sure that he's going to do great things for Share, including helping us to get more organised and making us even more efficient!
Have you seen our garden recently? It's looking fantastic, and everyone's working very hard indeed. Do pop along, stock up on your plants - there's a super variety to be purchased - and say hello to Ashley and Sarah and the team who are doing a really super job.
---
About Share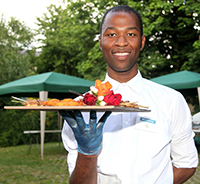 Share provides training and employment support for disabled adults, including those with learning disabilities, physical/sensory impairments, autism and mental health needs.
Our core services include: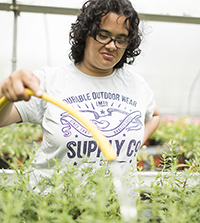 For further information, visit Share's website, email info@sharecommunity.org.uk or telephone 020 7924 2949.
If you would like to find out more about enrolling at Share or would like to arrange a visit, fill in our online enquiry form, email info@sharecommunity.org.ukor telephone 020 7924 2949.
Find out more about other ways to get involved with Share
---
Diary dates for 2019
Tuesday 5th November 2019. Share Annual Awards Day.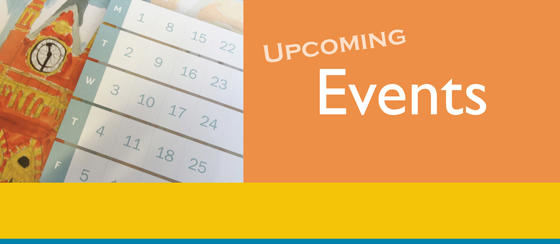 ---
You are receiving this email because you have had previous contact with Share Community, a registered charity based in Battersea that provides training and employment support for disabled adults. To find out more about Share, visit our website at www.sharecommunity.org.uk