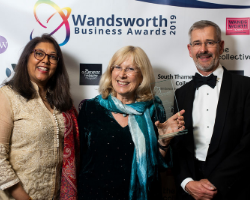 We're so proud that earlier this month Share won the prestigious Employer of the Year award at the Wandsworth Business Awards 2019. We were also highly commended in the category Best charity or Social Enterprise and finalists for Best Customer Service. We're honoured to be recognised among such talented organisations all working so hard to deliver innovation and excellence to our local communities.
---
New funding from City Bridge Trust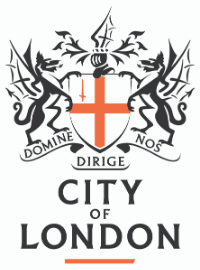 We're delighted to be awarded a grant of £130,500 over three years from City Bridge Trust, the charitable arm of the City of London Corporation.
This generous funding will provide crucial training to help people with disabilities get closer to paid or voluntary employment, develop skills to live independently and have more choice and control over what happens in their lives.
It will help us further integrate our use of technology to enhance learning and develop our employability training.
Read more about the funding here
---
Update on our libraries project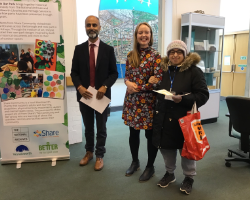 Our five week long collaboration with The National Archives and The Wandsworth Heritage Service ended in a special event and exhibition at Putney library on 11 October.
Our students used archived material and visits to local outdoor spaces as the inspiration to produce some innovative and beautiful artwork and they loved seeing it on display!

Read more about how the project evolved
---
We're looking for volunteers!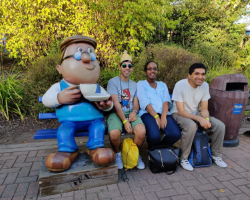 Our social inclusion project Go Anywhere, Do Anything is growing and we need new social buddies to help support our students venture out on new and exciting trips during evenings and weekends.
If you would like to help, or know anyone who can spare 4 to 8 hours every two months to help those with learning disabilities or autism experience fun and meaningful activities then Leanne would love to hear from you. Please get in touch on 020 7801 9825 or email leannew@sharecommunity.org.uk.
Find out more about being a social buddy
---
Our students visit the GP and learn about health checks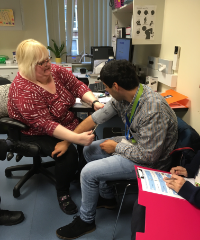 This month we've been visiting Chatfield Medical Centre to help students understand what happens at health checks. This is part of our My Community and Me project which supports students to learn valuable independent living skills like taking control of their health needs. Not only was the trip informative but everyone had fun learning about the medical equipment, having blood pressure taken, being weighed, and practising how to make appointments. We're so grateful to the friendly medical team there, especially Jane the healthcare assistant who took the time to show us everything in such detail.
---
Annie talks about our upcoming Share Conference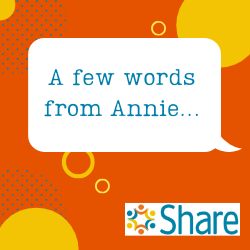 On November 15th, Share trustees, staff, students, volunteers, families and carers, and friends will get together for the first Share Conference, which we're holding at the lovely PCS conference centre at the Clapham Junction end of Falcon Road. It's an opportunity for us to reflect on what we've achieved over the past year, and to think about what we want to do differently going forward. We'll be hearing from a couple of other social enterprises about how they run, and the different kinds of working environments that people with learning disabilities are thriving in. If you're a parent or carer, we'd love you to join us! Just let Aamir Khan know that you'll be coming by emailing aamirk@sharecommunity.org.uk or phoning on the main Share number – 020 7924 2949. Share HQ and garden will be closed for that day, with all Friday students either taking part in the conference or doing alternative activities at the PCS centre.
---
About Share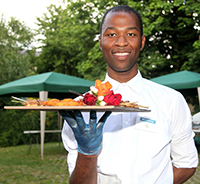 Share provides training and employment support for disabled adults, including those with learning disabilities, physical/sensory impairments, autism and mental health needs.
Our core services include: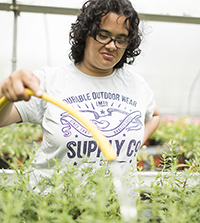 For further information, visit Share's website, email info@sharecommunity.org.uk or telephone 020 7924 2949.
If you would like to find out more about enrolling at Share or would like to arrange a visit, fill in our online enquiry form, email info@sharecommunity.org.uk or telephone 020 7924 2949.
Find out more about other ways to get involved with Share
---
Diary dates for 2019
Tuesday 5th November 2019. Share Annual Awards Day.
---
You are receiving this email because you have had previous contact with Share Community, a registered charity based in Battersea that provides training and employment support for disabled adults. To find out more about Share, visit our website at www.sharecommunity.org.uk