Share works with disabled people who need extra help and support in order to achieve their potential and realise their dreams and aspirations. Share's aim is to transform disabled people's lives so that they live more independently and make choices about all aspects of their lives. We provide training and employment support for disabled adults, including those with learning disabilities, physical/sensory impairments, autism and mental health needs.
Share was founded in 1972. We are based in the London Borough of Wandsworth, but we work across the boroughs in London, supporting residents from Lambeth, Southwark, Croydon and Merton among others.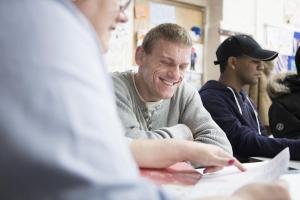 At Share, we focus on what people can do, not what holds them back. And we believe that everyone has something to offer their community, whether it be in employment or as active members of our society. We aim to inspire our students to live happy, healthy and independent lives.
Pan-disability, accredited training
We are the only organisation in our area to work across all disability categories, offering accredited training to meet a wide range of abilities, and we continue to develop flexible programmes that meet diverse needs.
Our programmes include independent living skills, basic skills, digital skills, horticulture, catering and food hygiene, arts and crafts. In addition, we run a number of personal development, health and wellbeing, and employability streams to encourage our students explore additional opportunities open to them.
We work with between 120 and 250 people each year, depending on the uptake of training places and types of programmes being delivered.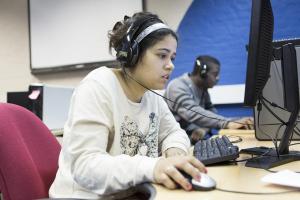 Most of our courses are accredited, which makes us unique among our network of training and day-care providers. We offer courses accredited by City and Guilds, the Chartered Institute of Environmental Health or NOCN. We work within a range of abilities to offer training from pre-entry level to Level 2.
Each student at Share undergoes a thorough assessment and induction, so that their learning programme matches their needs. Increasingly we are taking on an advocacy role, liaising between student (or potential student), social workers, and families, often arguing for resources to be made available.
Social enterprises
We operate two social enterprises – Share Nurseries, which sells plants, produce and garden creations, and Share Catering, which provides catering services for events and meetings. These ventures offer our graduates the chance work in a safe and supported environment, gaining valuable, practical work experience.
Working towards independent lives
Share's aim is to help more disabled people lead happy, fulfilled lives, living how they want to live, enjoying social networks and meaningful activity, whether that be paid or voluntary, learning, undertaking creative activity, or anything else that helps them to realise their potential.