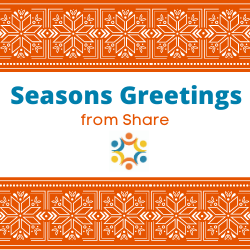 It's been a challenging year for everyone and Christmas celebrations may look a bit different this year but we wanted to send our very best wishes for the holiday season and wish you a happy, safe and healthy New Year. We do hope for renewed opportunities and a better 2021 for everybody. We'd like to express our immense appreciation for all the support we've had. From our volunteers, donors, funders, trustees, staff, to our wonderful students and their parents and carers, thank you!
Share will close for the Christmas period at 1pm on Thursday 24th December and will reopen on Monday 4th January 2021.
Just a reminder that our annual impact report is available to read on our website. If you'd like to receive a printed copy please email rachelh@sharecommunity.org.uk.
---
Coronavirus vaccine information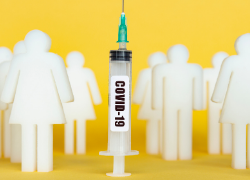 The Government and NHS are currently rolling out the coronavirus vaccine to make sure as many people as possible are protected against the virus. There are various vaccinations being developed, the vaccine that's been approved for use from December 2020 is the Pfizer/BioNTech coronavirus vaccine that offers up to 95% protection against COVID-19. Getting the vaccination is optional but it is important to stop people getting ill and to prevent the virus spreading. The more people are vaccinated, the harder it is for the virus to spread. Getting vaccinated not only protects you but also friends, family and your community. We're aware that there is a lack of easy read information about the vaccine as well as unreliable information circulating online and on social media.
The following links also provide further clarification:
Priority groups outlined by the Government
Government information on the vaccine programme
Information from the NHS about who can get the vaccine and how safe it is
A full detailed vaccine guide from Public Health England
Easy read document explaining who gets the vaccine first
Easy read document reminding people how they will know when they can get the vaccine
Watch Annie's video message here
---
Share interviewed on the BBC News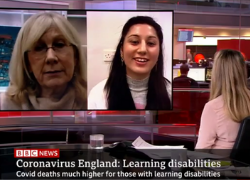 Mencap have called on the Government to prioritise those with learning disabilities for the COVID-19 vaccine. To support this, Share's CEO, Annie McDowall and Share student Fatima appeared on the BBC News channel to talk about the disproportionate impact of COVID-19 on people with learning disabilities and/or autism. In the interview Fatima shared how her life has changed during the pandemic, how it made her feel helpless and anxious and what steps she took to overcome this. If you didn't catch us live watch the clip on our website!
---
Christmas celebrations alive and well!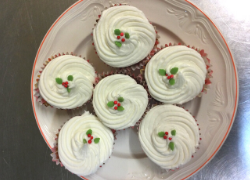 We weren't able to have our usual student Christmas party at Share, but that didn't stop us from finding new ways to celebrate. Staff put on a week of socially distanced festive fun both at our sites and on Zoom with card making sessions, crafts, games, quizzes and dance parties. The activities culminated with a handmade gift pack for every student at Share containing a Christmas cupcake, shortbread and a mince pie all made in the Share kitchen by chef tutor Kenny and the catering students. Also included were gorgeous all natural Christmas decorations made by Share staff, an easy read recipe to make at home plus a selection of festive themed worksheets containing games and word search activities.
---
Share art group take part in Dolls' House Project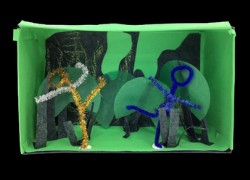 The giant Dolls' House Project is an international collaborative arts project. It engages local communities and raises awareness for homelessness and refugees. The aim of the project is to make people aware of the importance of a home and community for all and to celebrate a united diversity.
Participants make a dolls' house in a shoebox. Some of our students took part in this during lockdown and enjoyed it so much we carried on once our sites reopened with the whole arts group engaging and creating their own shoeboxes. The result is a reflective document of the lockdown experience. It gave our arts group a wonderful creative outlet to express the multitude of thoughts and feelings about how lockdown affected them. You can download a booklet with pictures of everyone's shoebox alongside their thoughts on our website.

View the booklet here
---
Annual health checks for people with learning disabilities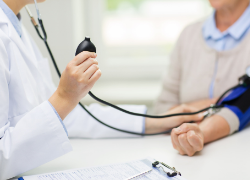 People with learning disabilities can get extra help and support when visiting the doctor. It's important to ask your GP to add you to the learning disability register in order to access this support. This also includes having an annual health check to stay safe and well and making sure you get the right care should you need it. There's more information on joining the register and having a health check on the NHS website. Mencap have also created an easy read guide with NHS England to help people understand why joining the register is so important.

View the Mencap easy read guide here
---
Current vacancies at Share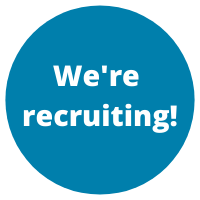 Full time, permanent
Based at the Share garden at Springfield Hospital in Tooting, we need someone passionate about helping disabled adults reach their potential, and qualified to teach and assess to Level 2 in Horticulture.
---
Diary dates
Christmas closing dates

Please note we're closed from 1pm on 24 December 2020 until Monday 4 January 2021.
Parent and carer meetings

A great opportunity for people to share stories and raise any issues or concerns. The next meeting is planned for 28 January 2021.
Please contact elise@sharecommunity.org.uk or call 020 7924 2949 for more details.
---
About Share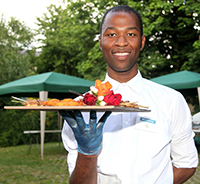 Share provides training and employment support for disabled adults, including those with learning disabilities, physical/sensory impairments, autism and mental health needs.
Our core services include: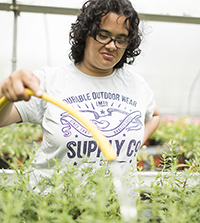 For further information, visit Share's website or email info@sharecommunity.org.uk.
If you would like to find out more about enrolling at Share or would like to arrange a visit, fill in our online enquiry form or email info@sharecommunity.org.uk.
Find out more about other ways to get involved with Share

You are receiving this email because you have had previous contact with Share Community, a registered charity based in Battersea that provides training and employment support for disabled adults. To find out more about Share, visit our website at www.sharecommunity.org.uk