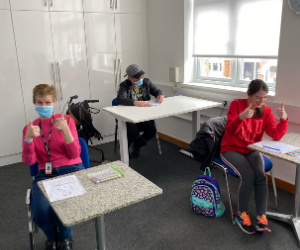 Students have been returning in much greater numbers since restrictions started easing and it's been wonderful to see so many familiar faces back at Share. We're working hard to continue delivering high quality services for all our students, providing support and training for those who prefer to remain at home.
We have a high take-up of the COVID-19 vaccination amongst students and staff and we're now testing staff weekly for the virus. We've robust social distancing and hygiene measures in place at all Share sites to help keep everybody safe. People are settling in well to a new routine and feedback has been excellent.
---
Volunteer befrienders needed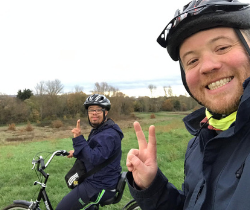 We urgently need volunteers to provide friendship and social contact to students who join our befriending project. Launched last year, the scheme aims to reduce loneliness by visiting and offering support to members in their local areas. Volunteer befrienders are carefully matched with people who have shared interests and they go out together for walks, bike rides, a trip to the shops, or maybe grab a coffee or tea. It's an incredibly rewarding project giving people a genuine chance to make a difference to those at risk of social isolation.
Joining as a volunteer guarantees being part of a friendly, welcoming and supportive team at Share and we'd love to hear from anyone who wants to get involved. Contact Peri on 020 7801 9814 or email: perim@sharecommunity.org.uk.
---
Share hosts COVID-19 vaccination clinic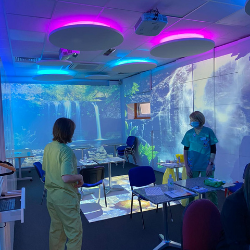 Recently we ran a vaccination clinic at Share HQ offering jabs to our students, their parents and carers in a familiar space. We're so grateful to NHS Wandsworth for making this possible. Local GP Dr Nicola Williams and nurses Tor and Caren came along to administer the vaccines and did a fantastic job keeping everyone relaxed and calm.
To make the experience as stress free as possible we held the clinic in our immersive learning space, projecting restful images and playing tranquil music to provide an ambient calm atmosphere. We'll be running another clinic for people to have their second doses, dates will be announced soon.
---
We're exhibiting at the Wandsworth Arts Fringe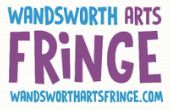 We're delighted to announce that we're participating in London's most eclectic arts festival this summer. The Wandsworth Arts Fringe is an inclusive, open access arts festival celebrating art in all its forms. Art at Share is a valued means of self-expression and personal development for our students.
Our exhibition No Limitations will be held at the Share garden on 3rd July and will showcase a variety of work including photography, drawings, sculptural pieces, and textile work. Artworks capture feelings and draw on the emotional impact of the pandemic. A common theme is sustainability and the need to re-use everyday objects. Save the date, we'd love to see you there!
---
Share's journey through lockdown

The last year has been a time of change with huge challenges met with flexibility and resourcefulness. We've recently documented a summary of Share's journey through lockdown; how we've adapted and how we continue to invest in providing high quality care to all those who use our services. You can read this report in pdf format by downloading it from our website.
---
Virtual socialising update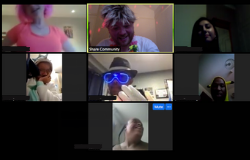 Go Anywhere, Do Anything is our social inclusion project allowing people to get out and enjoy a variety of recreational activities. Although the pandemic put a stop to outdoor fun, we moved the party online.
Our team have reached out to other organisations who support adults with learning disabilities to provide the best virtual social experiences possible. Since the first lockdown we've run nearly 60 activities including museum and stadium tours, club nights, watch parties, Taekwondo, DIY comedy and more. Recently members got together on Zoom for a St Patrick's Day celebration, tuning into a live show from The London Irish Centre and enjoying an impromptu Irish music gig from our talented tutor Shem!

Read more
---
Over £1,300 raised so far in the Co-op Community Fund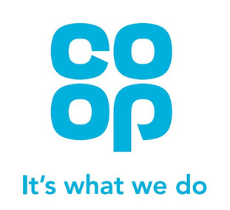 We're thankful to everyone who has supported us by shopping at the Co-op and choosing Share as their local cause. It's helping us deliver activities in the community, on-site, and remotely, getting people physically active and boosting mental health.
Now more than ever we need to lift people's spirits and help them feel less alone. You can still get involved by becoming a Co-op member, and every time you shop at the Co-op not only will you help Share, you'll earn rewards for yourself.
---
Sir Lenny Henry urges black Britons to have the jab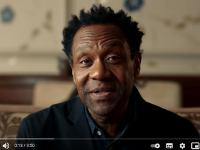 Sir Lenny Henry has written an open letter, signed by a number of household names, calling on black people in the UK to have the COVID-19 vaccine. The letter, recorded as a short film and supported by the NHS, asks people to trust the vaccine and not let 'concerns be the thing that widens racial inequality in our society'. Sir Lenny says, 'We don't want you to be left out or left behind. While other communities are rushing to get the vaccine and millions have already been vaccinated, some black people in our community are being more cautious.'
---
Mobile food access for Wandsworth residents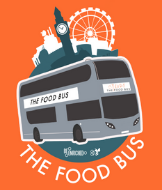 Be-Enriched are operating a fresh food van project across Wandsworth bringing fresh produce, store cupboard items, freshly cooked food, and frozen food around the borough for a fraction of the cost of supermarkets.
Crisis food is available for free with a referral or onboard request to the team. To find out more or to request a stop please email TheFoodBus@be-enriched.org.
Find out more on their website
---
Useful resources for carers

The Wandsworth Carers' Centre have lots of upcoming events and other resources to support unpaid carers including yoga sessions, computer classes, peer support forums, healthy living and general wellbeing support. Their latest newsletter contains all this and more and is available via their website.
View the website and download resources
---
Current vacancies at Share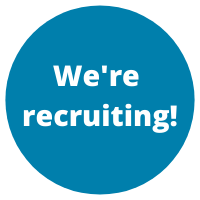 Lead horticulture trainer
Permanent, full time
Based at the Share garden at Springfield Hospital in Tooting, we need someone passionate about helping disabled adults reach their potential, and qualified to teach and assess to Level 2 in Horticulture.
---
Parent and carer forum

Thanks to everyone who attended the recent forum, the next meeting is planned for 6th May.
It's a great opportunity for people to share stories, provide feedback and raise any issues or concerns.
For more details please contact Elise, elises@sharecommunity.org.uk
---

You are receiving this email because you have had previous contact with Share Community, a registered charity based in SW London that provides training and support for disabled adults. To find out more about our services visit www.sharecommunity.org.uk.