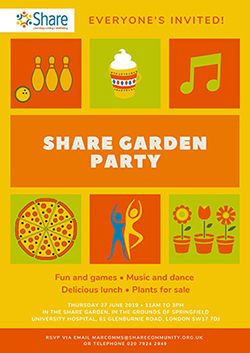 This year's Share Summer Garden Party is nearly upon us!
Join us on Thursday 27th June 2019, from 11am to 3pm, in the beautiful Share Garden within the grounds of Springfield University Hospital in Tooting for a fun day with all our students, their families, carers and friends, as well as our supporters and sponsors.
As always, we will be serving a delicious lunch and there will be lots of plants for sale from Share Nurseries.
Everyone is welcome!
Visit Share's website to register and find out more about our work.
---
Wandsworth Volunteer Sector Conference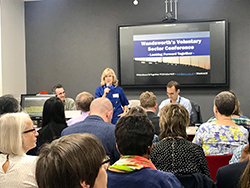 It was standing room only at Wandsworth's first Volunteer Sector Conference – Looking Forward Together – that took place on 15th May 2019.
The event was a chance for local voluntary organisations to come together to think about making their organisations stronger and more resilient.
---
Go Anywhere, Do Anything Year 5 report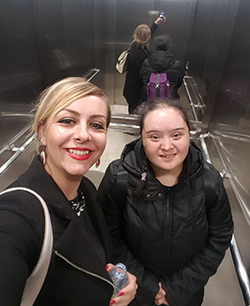 We've just published our Year 5 report for Share's Go Anywhere, Do Anything project.
It is amazing to think that this flagship initiative is five years old already! And what a journey it has been. The brief – to go anywhere and do anything – is simple but the joy that this project has brought to so many people over the years is immense and something we are hugely proud of.
This report charts the project's progress over the years, reviews our achievements and challenges, and outlines our hopes for the future.
To find out more about Share's Go Anywhere, Do Anything project, contact Leanne Wood, Share's People and Projects Manager, via email leannew@sharecommunity.org.uk or telephone 020 7801 9825.
---
Share students out and about in the community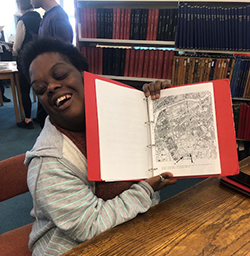 Share students have been taking a look back in time through old photos and maps curated by the Wandsworth Heritage Service at Battersea Library.
This trip was one of the first undertaken as part of our new My Community and Me project, which aims to enhance our students' learning by giving them opportunities to discover and participate in activities within the communities they live in.
To find out more about Share's My Community and Me Project, contact Share's Health and Community Manager, Jenny Bourlet, via email jennyb@sharecommunity.org.uk or telephone 020 7801 9813.
---
A tribute to the founder of L'Arche Communities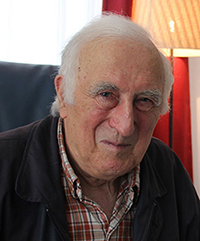 One of Share's core values is kindness, and we believe that everyone has something to offer others.
So we were sad to hear of the death of Jean Vanier, founder of L'Arche Communities. Vanier was a great humanitarian, and through L'Arche Communities, which have been established all over the world, he promoted ideals of caring and compassion, seeing people with learning disabilities as teachers of those without.
Our thoughts go to our friends at L'Arche West Norwood. In these troubled times, we need to be extra caring towards our fellow humans.
---
More new faces join the Share staff team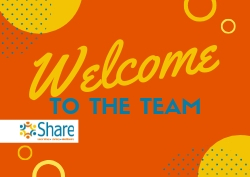 It is exciting times at Share as we continue to grow and develop our services.
So a big Share welcome to new team members joining our lovely community: Ashley Brown, Horticulture Project and Enterprise Manager; Sarah Foss, Horticulture Senior Trainer and Assessor; Kay Clayton, Community and Project Support Worker; Eleanor Smith-Hahn, Community and Project Support Worker; and Shem Jarrold, Independent Living and Basic Skills Tutor.
---
About Share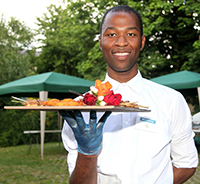 Share provides training and employment support for disabled adults, including those with learning disabilities, physical/sensory impairments, autism and mental health needs.
Our core services include: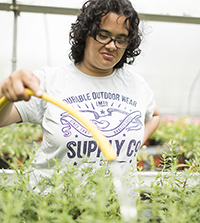 For further information, visit Share's website, email info@sharecommunity.org.ukor telephone 020 7924 2949.
If you would like to find out more about enrolling at Share or would like to arrange a visit, fill in our online enquiry form, email info@sharecommunity.org.ukor telephone 020 7924 2949.
Find out more about other ways to get involved with Share
---
Diary dates for 2019
Thursday 27th June 2019. Share Summer Garden Party.
Tuesday 5th November 2019. Share Annual Awards Day.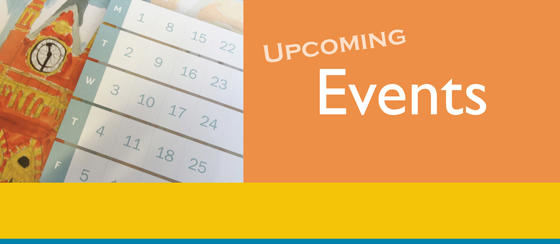 ---
You are receiving this email because you have had previous contact with Share Community, a registered charity based in Battersea that provides training and employment support for disabled adults. To find out more about Share, visit our website at www.sharecommunity.org.uk