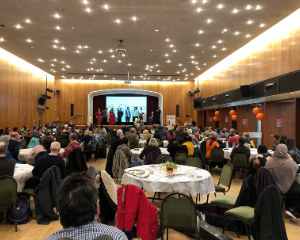 Our Awards Day is always a happy and fun packed occasion and this year was no exception. With more students than ever learning with us we had so much to celebrate and it was a great pleasure to see the smiles and pride in their accomplishments.
A particular hit was the dance and movement session run by Movement Works which had everybody up out of their seats and moving around. We were also treated to an entertaining interactive performance by our music students here at Share.
Thanks again to Cllr Jane Cooper, the Mayor of Wandsworth and Marsha de Cordova, MP for Battersea and Shadow Minister for Disabled People, who helped us with the presentations of the awards to our students and volunteers.
---
The Christmas Forest donates a tree to Share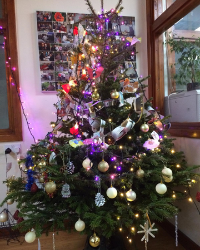 We were so lucky to receive a beautiful Christmas tree donated by The Christmas Forest who support TREE AID, a charity that helps people in the drylands of Africa to lift themselves out of poverty and protect their environment. TREE AID supports people to grow trees to create thriving sustainable communities. Trees improve soil quality for better harvests, reduce soil loss through wind or flooding, protect ecosystems and increase biodiversity. This keeps the environment fertile.
Our students have loved decorating the tree and Share HQ is now looking gloriously festive!
Find out more about The Christmas Forest
---
Impact Report and 2020 calendar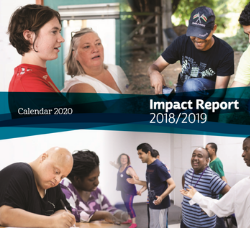 Our annual Impact Report details the positive changes that Share has made to the lives of disabled adults. You can find all the statistics relating to our outputs in the last financial year plus case studies and stories of the fantastic achievements our students have made. The report also features updates on some of our projects including My Community and Me and our social inclusion initiative Go Anywhere Do Anything. There's lots of feedback from students, parents and carers, and volunteers. In a handy calendar format you can either download a pdf from our website or contact Rachel Healy rachelh@sharecommunity.org.uk if you'd like to receive a hard copy.
---
Buy Christmas trees and festive wreaths from Share Nurseries!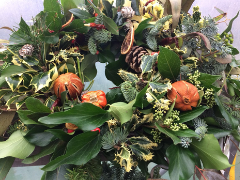 Share Nurseries in Tooting now has a fabulous selection of festive wreaths and table decorations for sale. All our designs are made by students and staff and are completely unique. Our natural wreaths and winter flowering plants are sure to liven up any front door and make Christmas merry and bright. And we have Nordmann fir trees in stock too, all for very reasonable prices.
Click here for prices and details
---
Encouraging local shops to be autism friendly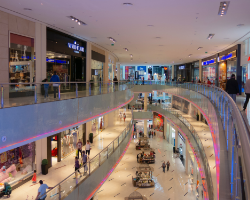 Going shopping can be a very stressful experience for those with autism especially at Christmas time with so many lights, loud music and general noise. Read about the National Autistic Society's Autism Hour campaign and how shops can adopt a few small changes all year round to help make a better shopping experience for everyone. We're inviting local stores to work with us to help them take action to support autistic shoppers.
---
A few words from Annie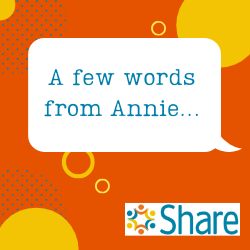 I don't know how many of you watched the heartbreaking news item on the BBC about Mark Stuart, a young autistic man who died in the Royal Blackburn Hospital 4 years ago. He was left starving and desperately thirsty after the urgent operation he needed was repeatedly cancelled. He went 5 days with no food or water, in mounting agony. His parents are still seeking justice, and have many unanswered questions. An independent investigation found that Mark's autism was a factor in this tragedy. "Mark and his parents were disadvantaged from day one by a lack of reasonable adjustments at crucial stages of his treatment. We believe this did contribute to the final outcome," it said. "The conduct of the nursing staff on duty overnight...fell short of the standards set out in the nursing and midwifery code of practice in relation to treating people with kindness, respect and compassion."
Jane Harris of the National Autistic Society said in the BBC report, "It's a tragedy that Mark's life was cut short. The report found no evidence that the health care professionals involved in his care considered his needs as an autistic man." She explained that "[Autistic people] can be over-sensitive or under-sensitive to things like light, sound or touch, which can make already stressful situations overwhelming. If these reasonable adjustments aren't made their health can be at risk. It's 10 years since the Autism Act and almost 25 years since the Disability Discrimination Act - all public services should be adapting their work for autistic people."
How lucky are we in this part of South West London that if someone with learning disabilities or autism has to go to St George's Hospital, there is a small team of amazing nurses there to support you every step of the way. Padraic Costello is the Learning Disability Clinical Nurse Specialist leading the team, and you won't find anyone kinder or more compassionate. Someone is there for you Monday to Friday, 9-5. Clearly this highly valuable service needs to be better resourced, but it does provide vital support and reassurance, ensuring that reasonable adjustments are made and securing understanding of each individual's needs. You can refer yourself or your loved one by phone or email, Padraic.Costello@stgeorges.nhs.uk, 020 8725 2217. Here at Share, we're making sure that each of our students has a Hospital Passport, so that if they do need medical help, there's a document with all the crucial information about their needs, including sensory sensitivity and communication preferences.
---
About Share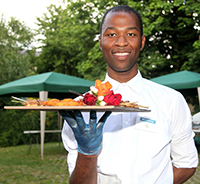 Share provides training and employment support for disabled adults, including those with learning disabilities, physical/sensory impairments, autism and mental health needs.
Our core services include: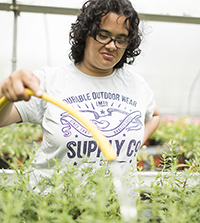 For further information, visit Share's website, email info@sharecommunity.org.uk or telephone 020 7924 2949.
If you would like to find out more about enrolling at Share or would like to arrange a visit, fill in our online enquiry form, email info@sharecommunity.org.uk or telephone 020 7924 2949.
Find out more about other ways to get involved with Share
---
Diary dates for 2019
Please note Share will be closed from 25th December 2019 and will reopen on Thursday 2nd January 2020.
---
You are receiving this email because you have had previous contact with Share Community, a registered charity based in Battersea that provides training and employment support for disabled adults. To find out more about Share, visit our website at www.sharecommunity.org.uk