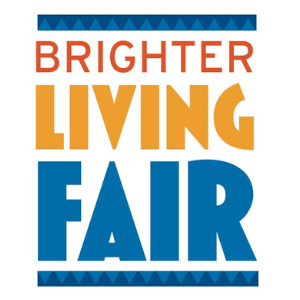 Share Community will be at Wandsworth's annual Brighter Living event on 20 September and we'd love to see you there so do come and say hello! Wandsworth's adult social care team is holding the free event at the Wandsworth Civic Suite for people with care and support needs.
We'll be among more than 30 stalls from local charities, businesses and community groups all offering support with health and wellbeing with the aim of reducing isolation, promoting digital access and helping people maintain their independence.
---
Our students learn about health checks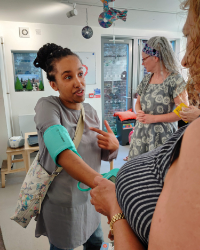 Learning how to take control of your own health and wellbeing is an important step in tackling the health inequalities that exist for disabled people. Adults with learning disabilities die younger than those without, with heart disease and cancer the main culprits. It's important to improve support for people to attend health screening and be able to access local health services.
Recently our students Chris and Veneshia visited the Lambeth Learning Disability Forum to understand what happens at annual health checks.
---
Our fantastic trip to Côte Brasserie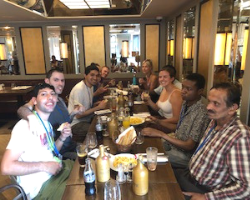 Challenging public perceptions of those with disabilities is important to us at Share. Lack of understanding can often leave people with learning disabilities feeling isolated and invisible. We love it when a local business welcomes us and makes our students feel at ease. That's why it was such a delight to visit our local restaurant Côte Brasserie and receive the welcome we did. Positive experiences like these within the local community really enrich our students' lives and build their confidence.
---
Share goes to the dentist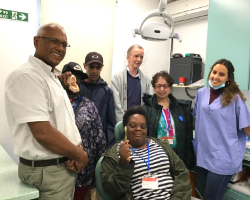 There are various barriers to good oral care and accessing dental services for people with learning disabilities. These include awareness and anxiety. Yet good oral health is an important factor for general health and quality of life. Recently we visited Summerstown Dental Practice in Tooting to learn about dental care.
Thanks so much to the team there who were so welcoming and supportive and did a great job of removing anxiety around visiting the dentist.
---
Seeking: Corporate and Community Fundraiser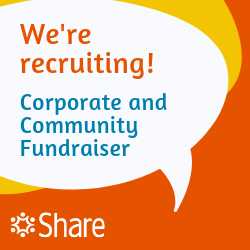 Would you like to work for a dynamic organisation committed to improving the lives of disabled people? There's still time to apply for our new exciting 3 day a week Corporate and Community Fundraiser role.
If you're interested in developing and delivering strategies to raise funds and awareness of Share within the SW London community, please get in touch. The deadline is 28 August.
For more details or if you'd like to have a chat about the role please contact Leanne Wood on leannew@sharecommunity.org.uk or call 020 7801 9825.
---
Annie talks about how Share embraces veganism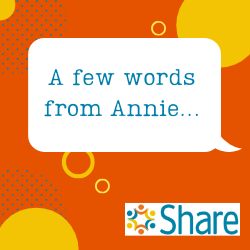 Climate change is everyone's responsibility, and here at Share, we're keen to do our bit to minimise our impact on the environment. We recycle wherever possible, and a new staff and student action group will be looking at what else we can do to help save the planet. At the garden, our beautiful plants are grown without chemicals, and we're producing healthy, wholesome food crops, many of which find their way to Share's kitchen.
Today the lunchtime salad included home-grown cucumbers and tomatoes. We've also started having one day a fortnight with an entirely vegan menu – and people are loving it so much that we're planning to make it a weekly event. Kenny and the kitchen team have made delicious soya mince spaghetti Bolognese, lentil burgers that went down a treat, and spicy no-meat balls that had the students clamouring for more.
The clever folk in the Share kitchen even made an entirely vegan summer pudding, crammed with summer fruits, teeming with vitamins, and served with cream made from soya. Look out for the exotic and tasty new chickpea-based sandwich which will be appearing in our buffets.
Find out more about Share Catering
---
About Share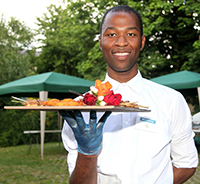 Share provides training and employment support for disabled adults, including those with learning disabilities, physical/sensory impairments, autism and mental health needs.
Our core services include: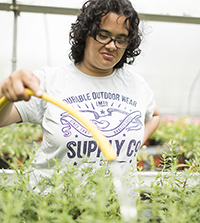 For further information, visit Share's website, email info@sharecommunity.org.uk or telephone 020 7924 2949.
If you would like to find out more about enrolling at Share or would like to arrange a visit, fill in our online enquiry form, email info@sharecommunity.org.uk or telephone 020 7924 2949.
Find out more about other ways to get involved with Share
---
Diary dates for 2019
Tuesday 5th November 2019. Share Annual Awards Day.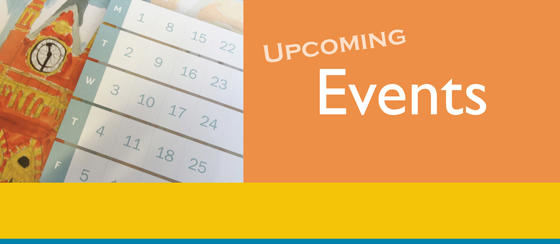 ---
You are receiving this email because you have had previous contact with Share Community, a registered charity based in Battersea that provides training and employment support for disabled adults. To find out more about Share, visit our website at www.sharecommunity.org.uk