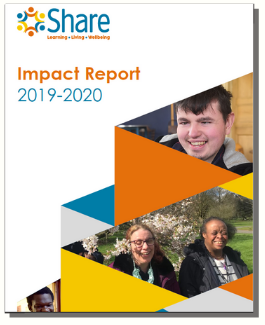 We're pleased to announce that our new impact report is now available to read. What a year it's been. This time last year none of us could possibly have imagined what was about to unfold. There have been huge challenges all round and we've responded with resilience and adaptability. In the report you'll find stories, features, and statistics about the impact Share's work has had during the past financial year, plus how we're looking to the future and embracing change in the wake of COVID-19. We want to celebrate the steps our students have taken, however big or small, and we're immensely proud of all they've achieved.
The report is available to download as a pdf but do get in touch if you'd like to receive a printed copy, just email rachelh@sharecommunity.org.uk with your postal address and we'd be delighted to send you one.
---
Christmas trees and wreaths now available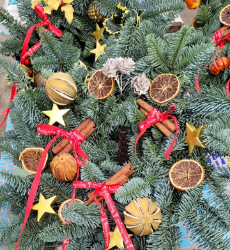 It's that time of year again! We're selling a range of Christmas trees and gorgeous wreaths at Share Nurseries in Tooting. All our wreaths are made by students and staff and are completely unique.
We also have an array of lovely festive plants available to buy, including Helleborus Niger, or Christmas Rose, and Christmas Kalanchoe. We all need some cheering up this Christmas and these are just the job. Share Nurseries is open from 10am until 3pm weekdays, stock is limited this year so be quick!
Click for directions to the garden
---
Share's Black History Month celebrations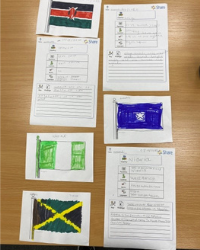 In October, two of our projects worked together to mark Black History Month. Students in our STEPS programme researched countries and notable people who had a significant impact on black lives and presented their research in class.
Alongside this, our catering students studied flags from black and Asian countries and each week they explored different dishes from the Caribbean, Africa and Asia.
We aim to embed this knowledge into everything we do throughout the year so that October isn't the only time we celebrate black heritage.
---
Support Share when you shop at the Co-op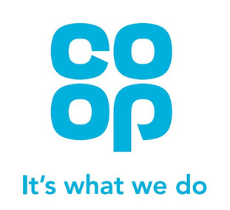 We're delighted to be selected to take part in the Co-op Local Community Fund. This means that we are one of three causes in the community that Co-op members can support. You can help us by shopping at the Co-op and selecting Share as your cause. You'll first need to become a Co-op member, you can join online or by downloading the Co-op app. Then simply choose Share and when you shop at Co-op, not only will you earn rewards for yourself, the Co-op will also donate funds to Share.
---
Huge response to our call for befrienders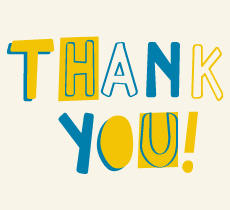 We've had an amazing response to our call for volunteer befrienders. Thanks to recent funding from The London Community Foundation we're developing our befriending project longer term. After witnessing the negative impact isolation had during lockdown, we've been recruiting volunteer befrienders to meet up with our students and go for walks, bike rides round the park, or help with grocery shopping. This helps encourage communication and gives a much needed boost to mental health. We wanted to say a heartfelt thanks to all those that have responded and supported the scheme. We're thrilled to have filled our current cohort of volunteers but if you wish to get involved we're still recruiting for the next round, the closing date is mid-January 2021.

More details here
---
The NHS is there for you if you need them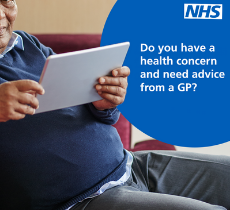 During the pandemic there's been a significant decrease in the number of people accessing NHS services when they need it and this could have a detrimental effect on public health. The NHS are keen to reassure and remind people that if you need them, they are there. It's important to attend any hospital check-ups and to contact your health provider if you have any concerns about your health. NHS services have robust infection control measures in place to keep people safe should they need to attend appointments. The NHS have made short films showing these safety measure in GP practices, hospitals and mental health settings.

Watch the NHS Wandsworth film
---
Current vacancies at Share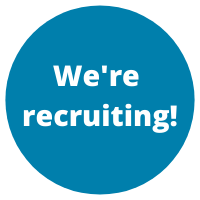 We have the following vacancies at Share:
Music tutor or therapist
21 hours per week, permanent
We're looking for someone qualified to Grade 8 or above in voice or instrument with experience of planning and delivering teaching or therapy to adults with learning disabilities and autism.
Lead horticulture trainer
Full time, permanent
Based at the Share garden at Springfield Hospital in Tooting, we need someone passionate about helping disabled adults reach their potential, and qualified to teach and assess to Level 2 in Horticulture.

Current opportunities at Share
---
Diary dates
Christmas closing dates

Please note we're closed from lunchtime on 24 December 2020 until Monday 4 January 2021.
Parent and carer meetings

A great opportunity for people to share stories and raise any issues or concerns. After the meeting on 4 December 2020, the next one is planned for 28 January 2021.
Please contact elise@sharecommunity.org.uk or call 020 7924 2949 for more details.
---
About Share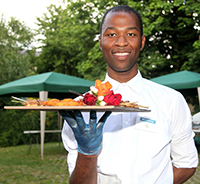 Share provides training and employment support for disabled adults, including those with learning disabilities, physical/sensory impairments, autism and mental health needs.
Our core services include: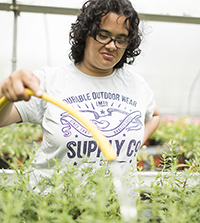 For further information, visit Share's website or email info@sharecommunity.org.uk.
If you would like to find out more about enrolling at Share or would like to arrange a visit, fill in our online enquiry form or email info@sharecommunity.org.uk.
Find out more about other ways to get involved with Share

You are receiving this email because you have had previous contact with Share Community, a registered charity based in Battersea that provides training and employment support for disabled adults. To find out more about Share, visit our website at www.sharecommunity.org.uk