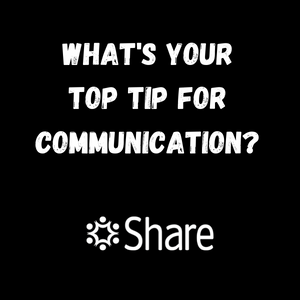 Communication is vital, it's about expressing ourselves as well as listening to others, and it's also how we connect with the world around us. We're all individual in how we communicate best and it's important to give people time and space to express themselves in their own unique way.
Many people feel unsure about how to communicate with someone who has a learning disability. There are some simple rules to follow such as using accessible language, avoiding jargon, and going at the pace of the person you're communicating with.
To help others understand different needs and become better communicators, students and staff at Share have created a fun and helpful video with some top tips.
---
Share expands services in Brixton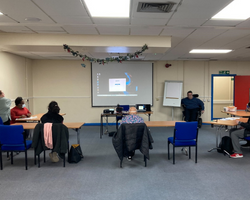 As part of our commitment to providing services for people in Lambeth, we've added another day to our timetable at We Are 336 in Brixton. We're now open at the site Monday to Thursday with additional Digital Life Skills and Get Out and About sessions added on Thursdays.
We're developing our office space to provide improved onsite staff and wellbeing support. And with the support of Lambeth Borough Council we're creating a dedicated kitchen facility to teach home cooking skills, helping people learn how to make healthy meals independently.
---
Pudding the therapy dog welcomed at Share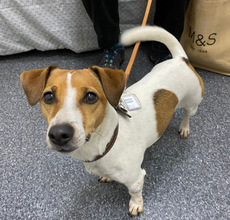 This month we were delighted to welcome Pudding, a young Jack Russell dog, together with her owner Mrs Whitehead, as regular visitors to Share in Clapham Junction. Pudding is a therapy dog with Pets As Therapy, a national charity that enhances the wellbeing of thousands of people across the UK by giving them access to the companionship of an animal.
Students who choose to can spend some time with Pudding in our quiet relaxation room. She's a calm and friendly dog who enjoys belly rubs and tickles under the chin, and we look forward to getting to know her better.
---
Helping people with learning disabilities live active social lives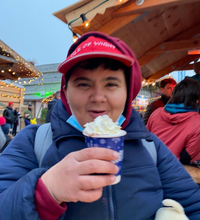 Our Go Anywhere, Do Anything project supports people to get out and socialise, try new things, and explore the sorts of leisure opportunities that many of us take for granted.
Despite the pandemic and constant changes to the guidelines, we've managed an impressive lineup of trips and experiences, all carried out Covid-safely with the support of our incredible social buddy volunteers.
We're always on the lookout for friendly, reliable volunteers so if you want to do something new, make friends, and have fun, then do get in touch.
This short video gives a taste of just some of the things we've been up to.
---
Winter plant selection for sale at Share Nurseries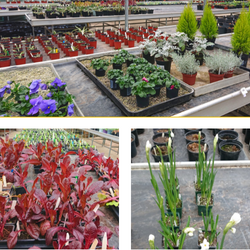 It might be cold outside but we're a hardy bunch at the Share garden. Our horticulture students have been busy, wrapping up warmly and working outside or potting up in the warmer glasshouse.
We have a range of plants available to buy in our polytunnels, all very reasonably priced. We've got all sorts, lettuce for those on a January health kick, (one tray is just £3.50), rosemary to liven up your cooking, (from £1.50), and some pretty narcissus paperwhite to brighten up your home, (just £3.50 each).
Do come and visit Share Nurseries in the grounds of Springfield Hospital, Tooting, we'd love to see you!
---
Connect with us on social media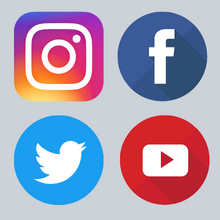 Did you know Share has active Twitter, Facebook and Instagram accounts? We also share our videos on YouTube.
Join us on your favourite networks to be part of a community working to improve the lives of disabled people.
Twitter * Facebook * Instagram * YouTube
---
Vacancies at Share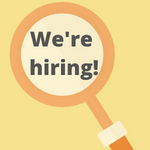 We're growing! We have some exciting positions available at Share. If you're interested in joining our friendly committed team and helping people with learning disabilities to live more independently, then we'd love to hear from you.
HR and Office Manager
permanent, full-time
Senior Community and Events Fundraiser
permanent, part-time
Independence and Life Skills Tutor
permanent, part-time
Community and Project Support Worker
permanent, full-time and part-time positions available

View all vacancies
---
You are receiving this email because you have had previous contact with Share Community, a registered charity based in SW London that provides training and support for disabled adults. To find out more about our services visit www.sharecommunity.org.uk.