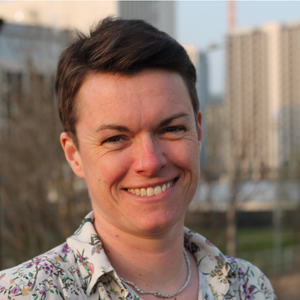 We're delighted to announce the appointment of our new CEO, Abi Carter, who will join Share on 9 May. Abi brings her skills and experience from roles in the public, private, and third sectors in the UK and abroad. She's currently Head of Growth and Partnerships at Dot Dot Dot, a social enterprise that provides safe, inexpensive housing to property guardians who volunteer for good causes. Abi is also currently volunteer Chair at Paddington Development Trust, an organisation that aims to empower deprived communities in London, through employability, social entrepreneurship, health and well-being programmes, and facility development.
Abi succeeds Annie McDowall who is retiring after 19 successful years. Annie's passion for positive change has made a lasting impact at Share, and the wider voluntary and community sector. We'd like to thank Annie for her significant achievements, and wish her the very best for the future.
Everyone at Share is looking forward to welcoming Abi to the team. We're excited about the future under her guidance and leadership, as we continue to develop and implement our post-pandemic recovery strategy.
---
New social inclusion initiative launched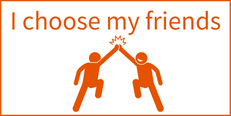 We've introduced a new scheme, 'I Choose My Friends', to our established Go Anywhere Do Anything social inclusion programme. The aim is to identify and nurture friendships at Share by helping people go out and socialise together. Going out with a friend to relax and have fun is something many of us take for granted, yet it's important to encourage positive mental health, develop healthy relationships, and help people feel less lonely. With help from volunteers, members who join the scheme meet up outside Share's opening hours, in evenings or weekends, to go out and enjoy themselves. It's open to everyone who attends Share, so far we've had a few match-ups that have been very successful, with crazy golf, pizza and even a nightclub trip!
Read Vishal and Mansoor's story
---
Spring has sprung at the Share garden!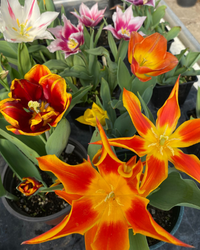 With the clocks changing for Spring and the sunshine beginning to poke through, it's the perfect time to start thinking about planting up flowerbeds and containers.
Share Nurseries currently has some fabulous plants for sale, all grown on-site by our staff and students. You can bag some beautiful tulips including Early Harvests for £5.50 each, Little Beauties for £4.50 or gorgeous white Virdi Floras for just £3. There are also herbs, irises and for those wanting to grow fruit, some redcurrants ready for planting out. Students have also handcrafted a wonderful wigwam and are selling the structure, complete with newly-planted sweet peas ready to start climbing, for £20.
Buying from us means you're directly contributing to the charity's mission. All money raised from plant sales is ploughed directly back into Share, helping us to keep providing essential support services for disabled people.
Share Nurseries is open 10am until 4pm, on weekdays only, based in the grounds of Springfield Hospital.
Directions to the Share garden
---
Funding helps Share run healthy cooking event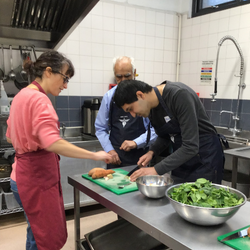 Thanks to support from the Wandsworth Grant Fund, last month we hosted a cooking event at our professional-grade kitchen to teach our students how to prepare and cook nutritious meals. We were joined by Zoe from Healthy Living Platform who ran an informative, enjoyable session teaching five students and their families about nutrition, portion control, and how to develop practical cooking skills.
They cooked a delicious meal of sweet potato curry, brown rice and banana bread cupcakes. The day was a huge success and everyone went home with recipes and ingredients to try the meal out at home.
Read more and see pictures from the day
---
Resources for carers - Wandsworth Carers' Centre

The Wandsworth Carers' Centre is a registered charity that has a specialist team providing information and advice to support unpaid carers. They can help with many carer related issues including applying for benefits, housing, and advocacy. The centre also provides a counselling service, respite services, and a range of courses and workshops. They aim to be accessible to all, with staff who speak several languages including Hindi, Punjabi, Gujarati, Urdu, Sylheti, Bengali, Vietnamese, Cantonese, and Spanish. They'll even organise for an interpreting service to be used if your language isn't on their list. You can sign up to receive their regular newsletter at the bottom of their homepage.
More about Wandsworth Carers' Centre
---
Celebrating Autism Acceptance Week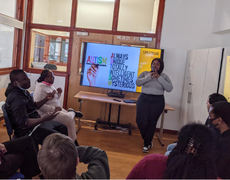 This year our students marked Autism Acceptance Week at the end of March by learning new skills. To reflect the cultural diversity of people who come to Share, students learnt how to count to ten in different languages, making a short video to showcase their achievements.
We also run Spectrum at Share, a weekly meeting for all our students to attend and share their thoughts, talk about how they're viewed by others, and how each person prefers to be supported. The group have started work on a new project for later in the year, they're planning to create a video sharing their individual experiences with autism.
Watch the students' video about counting in different languages
---
Vacancies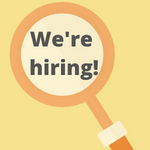 We have some exciting positions available at Share. If you're interested in joining our friendly committed team and helping people with learning disabilities and/or autism to live more independently, then we'd love to hear from you. If there's nothing suitable for you but you know of someone else who might be interested please do spread the word and encourage them to get in touch.
Digital skills tutor
permanent, full-time
Classroom and Community Assistant
permanent, part-time and full-time roles available
Chef Trainer
permanent, full-time
Plus, various bank staff positions for chefs, SEN tutors and classroom assistants.

View all vacancies
---
Volunteer opportunities
We've got a wide range of opportunities to volunteer at Share and help make a difference.
If you can spare a few hours a week as a befriender, social buddy, volunteer support worker, or just to help out at one of our centres, please get in touch on 020 7924 2949 or hradmin@sharecommunity.org.uk.
---
Connect with us on social media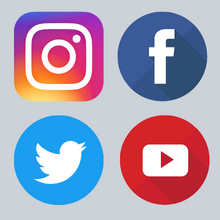 Did you know Share has active Twitter, Facebook and Instagram accounts? We also share our videos on YouTube.
Join us on your favourite networks and be part of our online community.
Twitter * Facebook * Instagram * YouTube
---
You are receiving this email because you have had previous contact with Share Community, a registered charity based in SW London that provides training and support for disabled adults. To find out more about our services visit www.sharecommunity.org.uk.