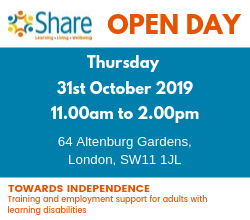 If you care for or support somebody who could benefit from our services at Share then please come along to our Open Day on Thursday 31 October at our headquarters in Clapham Junction.
You can find out about our new developments and programmes designed to help adults with learning disabilities, physical and sensory impairments, autism and mental health needs develop skills out of the classroom and take the next steps towards employment.
---
Share named as finalist in the Wandsworth Business Awards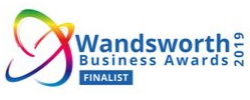 Share has been nominated in three separate categories for the annual Wandsworth Business Awards – Best Charity or Social Enterprise, Employer of the Year and Best Business for Customer Service. We're thrilled to be recognised for our commitment to helping those with learning disabilities live happy, fulfilled and independent lives.
Wandsworth Chamber of Commerce runs the awards to celebrate local business excellence and achievement. We're proud to be among the many other organisations to showcase the commitment and hard work of our staff, supporters and students.
---
Share students explore the history of local parks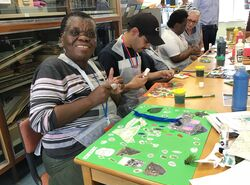 We're working with The National Archives and Wandsworth libraries and Heritage Service on an exciting new project looking at historical documents about parks. Students have enjoyed tranquil yet informative walks in local parks and also taken part in workshops creating collages and other artistic designs inspired by archived material. The project will culminate with an exhibition of their artwork in November so watch this space!
Read more about the project here
---
Share's Annual Awards Day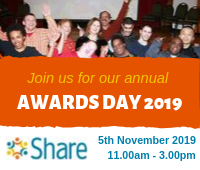 Our Annual Awards Day is here again! Taking place on 5th November at the Civic Suite in Wandsworth the awards are a great opportunity to celebrate the achievements of our students and the contribution from volunteers and other supporters. We mark our student successes whether nationally accredited qualifications or progress towards goals in independent living and personal development.
---
All about healthy eating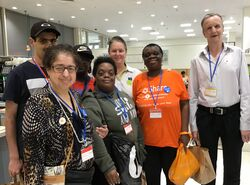 Our students recently took part in a healthy eating workshop run by Waitrose. One of our core objectives is to tackle the health inequalities that exist for those with learning disabilities. So it was great for students to learn how to identify healthy food options when shopping in the supermarket, including which foods count as one of your '5 a day' and how to use the traffic light system.
---
Annie talks about our core values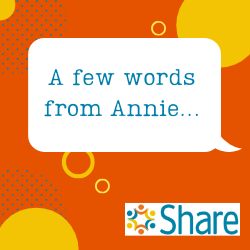 At Share, we really care about how people experience our organisation. Whether you're a Share student, a member of staff, a parent, a carer, a volunteer, or someone from a partner agency, we want every encounter you have with us to be positive. We aim to bring a smile to everyone's face when they come to Share, and we actively work to build alliances with people and organisations. That's why I'm so delighted to see the very high scores that people give us when we send out our annual surveys. An astounding 98% of our students said they felt happy at Share, with 88% saying we helped them to make decisions on their own and 83% saying we helped them to do things independently. 97% of parents and carers felt that we helped our students to become more independent, with 100% of respondents saying that we helped people to communicate more effectively, be more confident, and have better relationships.
Happy staff make for a successful organisation, and so having 92% of staff saying that they're happy at Share is excellent news. 75% felt that we'd changed for the better, and would continue to improve. And 100% of volunteers would recommend volunteering with us to others. All of our surveys are anonymous, and we follow up with "you said, we did" action plans. It's through feedback from parents and carers that we're focusing our independent living skills on more community based activities, for example. Kindness and compassion are core Share values, and I'm proud to say that I'm confident that whatever your relationship with Share, we will be doing everything we can do give you an unbeatable experience.
---
About Share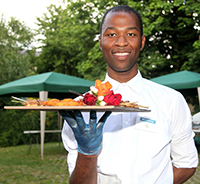 Share provides training and employment support for disabled adults, including those with learning disabilities, physical/sensory impairments, autism and mental health needs.
Our core services include: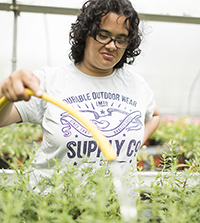 For further information, visit Share's website, email info@sharecommunity.org.uk or telephone 020 7924 2949.
If you would like to find out more about enrolling at Share or would like to arrange a visit, fill in our online enquiry form, email info@sharecommunity.org.uk or telephone 020 7924 2949.
Find out more about other ways to get involved with Share
---
Diary dates for 2019
Thursday 31st October 2019. Share Open Day.
Tuesday 5th November 2019. Share Annual Awards Day.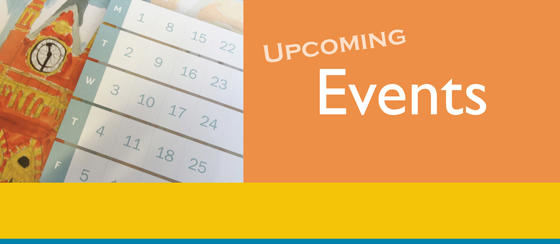 ---
You are receiving this email because you have had previous contact with Share Community, a registered charity based in Battersea that provides training and employment support for disabled adults. To find out more about Share, visit our website at www.sharecommunity.org.uk