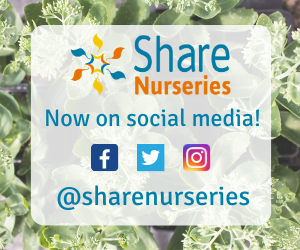 Share Nurseries is now on social media! We're delighted to announce the launch of dedicated social media channels for our social enterprise Share Nurseries. We sell a range of quality plants and gardening sundries at our horticulture site in Tooting and want to connect more with our local community. Follow us for all the news from the Share garden including plants for sale, offers, gardening tips, behind the scenes updates on our students' work, horticulture therapy news and views and more.
Find us on Twitter, Facebook and Instagram, all @sharenurseries
---
We're recruiting trustees!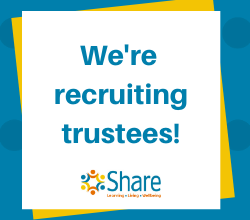 If you'd like to contribute to a dynamic and creative charity to help us achieve real change in the lives of disabled adults then we'd love to hear from you.
We're recruiting trustees to join our committed and diverse board. We're especially interested to hear from those with a personal interest in Share or legal, fundraising or property management experience.
For more details please send an email with TRUSTEE in the subject line to our Chief Executive, Annie McDowall: anniem@sharecommunity.org.uk.
Please include your phone number if you would like her to call you. Or click below for more details on our website.
Click here for the full specification
---
Share students explore their creativity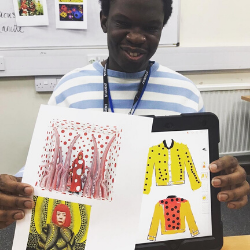 Our arts and wellbeing programme is going from strength to strength. There's long been a general understanding of the positive effects taking part in arts programmes can have on health and wellbeing. We provide creative multi-sensory experiences and opportunities for people with learning disabilities to help express themselves. Our students have been engaging in a range of activities giving them a chance to interact with others, grow in confidence, and explore their creative sides. They've been working on textiles and upcycling, digital and sensory art with lots more exciting things to come in 2020!
Read about our 3 step programme here
---
Help us to be more inclusive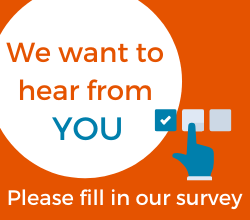 What makes somebody volunteer for a charity? We're working with nine other charities in Wandsworth to better understand why some people volunteer and some don't. We recognise that for some of our charities, the diversity of our current volunteers may not always reflect the diversity of our beneficiaries. We're interested in hearing from you, whether you volunteer or not, about your views and experiences of volunteering. With your help, we are keen to broaden our diversity as well as reach people out there who may be fantastic volunteers, but face barriers to getting involved. Please take a few minutes to complete our survey, your views are very important to us so thank you!
If you'd like to find out more about our project, or you'd like us to share our findings and next steps, please get in touch on voldiversity2020@hotmail.com.
---
New year, new opportunity?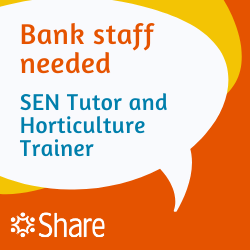 A flexible workforce is essential for us to provide continued quality support and services to our students. We need bank staff who can step in on an ad hoc basis to provide cover for our teachers when they're on leave or unwell. We currently need SEN tutors to teach independent living, employability, digital skills and/or English and maths courses at our site in Clapham Junction. We also need horticultural trainers to work at our garden in Tooting. Classes run from 10am until 4pm and work is offered as-needed and normally booked in advance. If this is you please get in touch with Leanne at leannew@sharecommunity.org.uk.
---
What you need to know about Brexit and the EU Settlement Scheme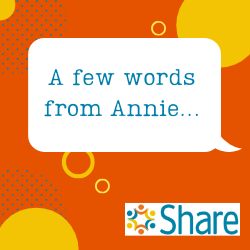 Some of our students and readers need to know about how the UK leaving the EU might affect them. If you are an EU citizen you or your family members can apply to the EU Settlement Scheme to continue to live, work and study in the UK. We've put together information from Citizens' Advice to help you understand if you will be affected by Brexit, and if so, what steps you need to take. This may affect you, even if you've lived in the UK for many years.
If you need to apply for Settled Status, Citizen's Advice recommend you do it now. If you're a carer, the person you're looking after may need to apply to the EU Settlement Scheme. After the UK leaves the EU you might be asked to prove that you have a right to do things like get a job or use the NHS. You'll be able to do this by showing you have 'pre-settled status' or 'settled status' under the EU Settlement Scheme, or British citizenship.
You should apply by 31 December 2020 as your rights could change after that date.
Please click here for more detailed guidance
---
About Share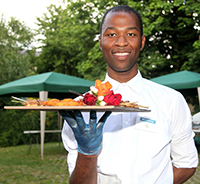 Share provides training and employment support for disabled adults, including those with learning disabilities, physical/sensory impairments, autism and mental health needs.
Our core services include: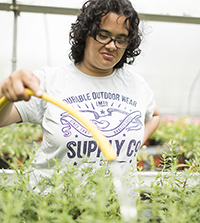 For further information, visit Share's website, email info@sharecommunity.org.uk or telephone 020 7924 2949.
If you would like to find out more about enrolling at Share or would like to arrange a visit, fill in our online enquiry form, email info@sharecommunity.org.uk or telephone 020 7924 2949.
Find out more about other ways to get involved with Share
---
Diary dates for 2020
Parent and Carers' meeting - Tuesday 24 March, 3.30pm - 5.00pm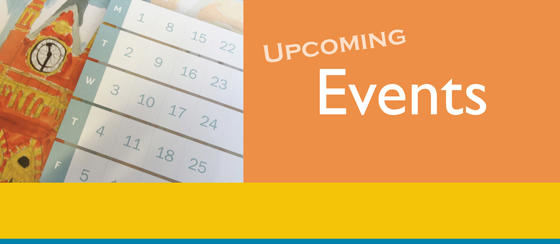 ---
You are receiving this email because you have had previous contact with Share Community, a registered charity based in Battersea that provides training and employment support for disabled adults. To find out more about Share, visit our website at www.sharecommunity.org.uk