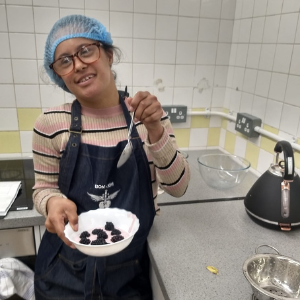 Last month we completed a new purpose-built kitchen facility at 336 Brixton Road. Thanks to funding from the London Borough of Lambeth we've created an accessible space in which our students can learn home-cooking skills.
Featuring countertops adapted for wheelchair use, loads of preparation space, and a monitor to display easy-read recipes, the kitchen also has the types of equipment and appliances you'd find in most home kitchens.
Our overriding aim is to improve health and wellbeing. Learning how to make simple yet nutritious meals for themselves will encourage people to make healthier choices, and build their confidence and kitchen skills at home.
Our students are already enjoying the space, helping staff set out the new utensils and preparing some tasty light meals. We've made a video to tell you all about it so check it out on the link below.
---
Date and venue announced for Wandsworth Arts Fringe fashion show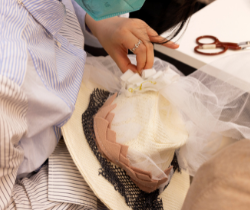 Our collaboration with the Royal College of Art is going full steam ahead and we've been wowed by the creativity on show during our joint workshops. The project, titled Fashion + Joy = Share + RCA, features Share students in art and wellbeing, and alumni and students from the RCA's MA Fashion Programme.
They've been working on hat designs that will feature in a millinery fashion show taking place on 17 June at the Royal Academy of Dance from 4-6pm. The show promises to be a joyful, fun, and highly creative event that will challenge perceptions about disability and ableism. We'd love to see friends and supporters of Share there, so please do save the date!
(photo credit: Michele Panzeri)
---
Share students visit the Austrian Embassy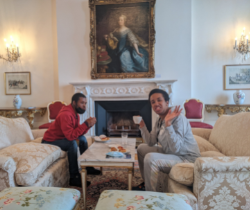 We're always keen to get out and explore, supporting our students to discover different places and learn something new. So we were delighted recently for students on our community-based programmes, My Community and Me, and Get Out and About, to have the opportunity to visit the Austrian Embassy in Belgravia.
They were greeted by Mila and given a tour of the Ambassador's home, learning about all the events that go on there. The group were also treated to refreshments and pizza!
---
Share garden takes part in Superbloom Communities Project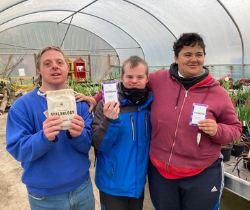 Students at the Share garden in Tooting have been busy planting seeds kindly donated by Historic Royal Palace's Superbloom Communities Project. From June to September 2022, the Tower of London will transform the Tower moat into a spectacular field of flowers to celebrate the Queen's Platinum Jubilee. The project has invited community groups to join them and create their own mini-displays to enjoy. We can't wait to see our flowers blooming, watch this space!
---
Tribute to Jean Jefcoate
Share CEO, Annie McDowall, shares her tribute to Jean Jefcoate, a valued supporter and friend of Share.
'I was greatly saddened to hear of the death of Jean Jefcoate, beloved wife of Roger Jefcoate, with whom she supported many charities, including Share. Roger and Jean made frequent donations to Share from the Roger and Jean Jefcoate Trust, and Roger has provided invaluable support through advocating on our behalf with other funding bodies. He also gives us excellent advice on fundraising and other matters. Meeting Jean when they both visited Share in 2005 was a joy and a privilege. We first met Roger in 2004, when he supported our bid to the Worshipful Company of Drapers for a donation towards our minibus. I know that everyone at Share will be joining with me in sending love and sympathy to Roger.'
---
Get green fingered with Share Nurseries!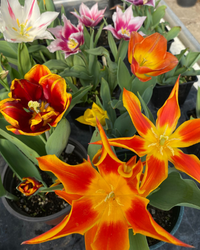 With Spring well and truly underway, it's the perfect time to plant up flowerbeds and containers. The Share garden is looking lovely and Share Nurseries currently has an array of competitively priced outdoor plants to suit your needs.
Buying from us means you're directly contributing to the charity's mission. All money raised from plant sales is ploughed directly back into Share, helping us to keep providing essential support services for disabled people.
Share Nurseries is open 10am until 4pm, on weekdays only, based in the grounds of Springfield Hospital.
Directions to the Share garden
---
Vacancies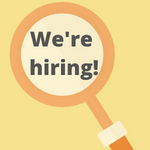 If you're interested in joining our friendly committed team and helping people with learning disabilities and/or autism to live more independently, then we'd love to hear from you. If there's nothing suitable for you but you know of someone else who might be interested please do spread the word and encourage them to get in touch.
Chef Trainer
permanent, full-time
Lunchtime Activities Leader
permanent, part-time
PLUS, bank staff positions for chefs, SEN tutors and classroom assistants.

View all vacancies
---
Volunteer opportunities
We've got a wide range of opportunities to volunteer at Share and help make a difference.
If you can spare a few hours a week as a befriender, social buddy, volunteer support worker, or just to help out at one of our centres, please get in touch on 020 7924 2949 or hradmin@sharecommunity.org.uk.
---
Connect with us on social media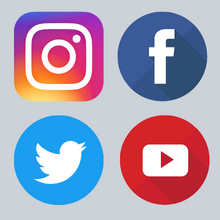 Did you know Share has active Twitter, Facebook and Instagram accounts? We also share our videos on YouTube.
Join us on your favourite networks and be part of our online community.
Twitter * Facebook * Instagram * YouTube
---
You are receiving this email because you have had previous contact with Share Community, a registered charity based in SW London that provides training and support for disabled adults. To find out more about our services visit www.sharecommunity.org.uk.