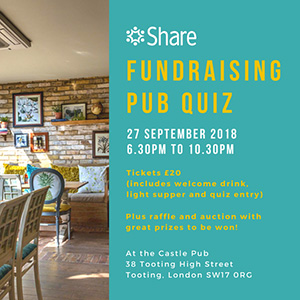 With only a week to go to Share's Fundraising Pub Quiz, which takes place on 27th September 2018 from 6.30pm to 10.30pm at the Castle Pub in Tooting, this is a last call to grab the last few remaining tickets.
We've got a fun evening planned for everyone with an amazing raffle and special auction (a real collector's item, especially for all you cricket fans out there!).
Tickets are £20 per person and include a welcome drink, light supper and quiz entry.
Prizes for our winning team and commiseration gifts for the losing team!
Tickets are available to purchase through Eventbrite. Entry is by ticket only and there are only a few tickets left so BOOK NOW! If you'd like to take a full table, it's best to buy all of the tickets at the same time so we can guarantee a full table.
To find out more or to discuss sponsorship opportunities to promote your business or service at the event, contact Caroline Cox via email ceepmr@hotmail.co.uk or telephone 07721 016 015.
---
Share students share their digital skills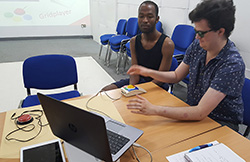 Two Share students – Fynn and Jodian – have each been awarded a City & Guilds Building Communities Award for their work to support disabled people to engage more with digital technology through the Can Do Cyber Citizens Programme run by disability charity, Leonard Cheshire.
To find out more about Share's employment support programme, contact Share's Job Coach, Claire Smith, via email claires@sharecommunity.org.uk or telephone 020 7801 9823.
---
Funding boost to revamp digital skills at Share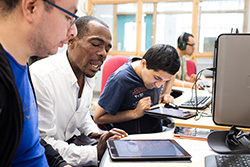 Huge thanks to the Ian Karten Charitable Trust for funding to help us to revamp Share's Digital Skills programme, making it more mobile and accessible for all.
To find out more about Share's Digital Skills programme, contact Share's Digital Inclusion Manager, Gina Morten, via email ginam@sharecommunity.org.uk or telephone 020 7924 2949.
---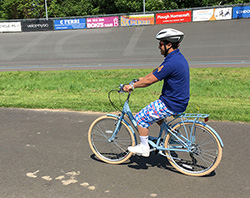 Exercising and learning – that's exactly what Share's Basic Skills students have been doing this summer, thanks to funding from Sports England.
With the help of Wheels for Wellbeing, a charity that promotes inclusive cycling for all, our students have been putting in the laps, and then counting them up and analysing their own data!
---
Shanice making a star effort to get fit and healthy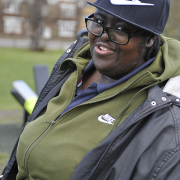 As always, the latest statistics from our Outcome Star, which measures our students' progress over time, make for interesting reading.
This month, check out Shanice's story and how she's getting fit and healthy with the help of our healthy living programme, working hard in the Share Catering kitchen, and enjoying her time out and about with Share's Go Anywhere, Do Anything programme.
---
---
---
Share Annual Awards Ceremony and Lunch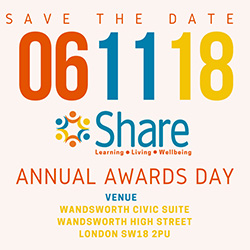 Join us, and our friends and supporters for Share's Annual Awards Ceremony and Lunch on Tuesday 6th November 2018, from 11am to 3pm to celebrate Share's year of 2018.
A highlight of our academic calendar, this event is our chance to show off the best of Share!
Book your place now via Share's website.
To find out more, contact Kavita Bowry via email marcomms@sharecommunity.org.uk or telephone 020 7801 9821.
---
Healthy recipes from Share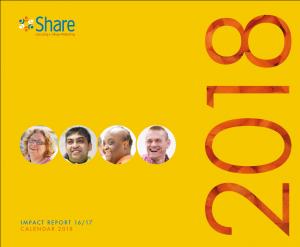 Have you tried any of the recipes featured in Share's Impact Report for 2016/17?
All of the recipes in the Impact Report/Calendar were developed as part of Share's independent living skills programme in association with our healthy living project, Live Well, Feel Great!, to help our students to learn everyday skills such as cooking a simple, nutritious meal for themselves.
Tell us how you got on and which recipe is your favourite. We'd love to know! Email info@sharecommunity.org.uk
---
About Share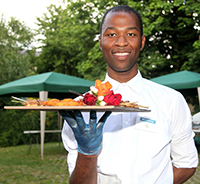 Share provides training and employment support for disabled adults, including those with learning disabilities, physical/sensory impairments, autism and mental health needs.
Our core services include: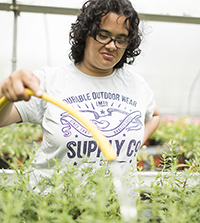 For further information, visit Share's website, email 
info@sharecommunity.org.uk
 or telephone 020 7924 2949.
Find out more about other ways to get involved with Share
---
Diary dates for 2018
Thursday 27 September 2018 Fundraising Pub Quiz
Tuesday 6 November 2018. Share Annual Awards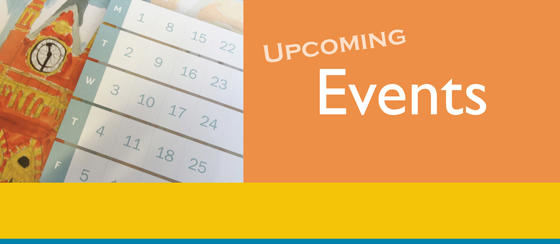 ---
You are receiving this email because you have had previous contact with Share Community, a registered charity based in Battersea that provides training and employment support for disabled adults. To find out more about Share, visit our website at www.sharecommunity.org.uk