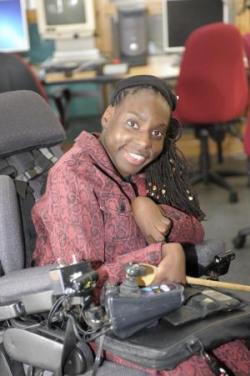 Share has a fully equipped IT room networked with a number of PC and Apple Mac computers running Microsoft Office and Adobe software packages for personal learning and group work. In addition, we have a number of iPads for students' use.
Share's digital skills courses are designed to underpin all areas of our training, whether it be for living, work or creativity. Depending on a student's interests and objectives, courses will include training on:
Microsoft Office (eg, basic or more advanced work using Word, Excel, Publisher and other Microsoft Office products)
Internet-based work (eg, writing e-mails and undertaking research by conducting internet searches)
Design work (eg, using software programmes to design products such as posters, certificates, business cards)
Computer management (eg, installing devices, using support to solve problems such as disk errors or internet connections)
Qualifications
OCNLR ICT Certificate (QCF Approved) Entry-level qualification to help students to learn the basics of computing
OCR ITQ Certificate or Diploma, Levels 1 and 2. Nationally recognised qualifications that cover essential office-based IT skills to meet employers' needs
Entry-level qualifications in Microsoft Office, Adobe and CompTIA
What do students gain from the experience?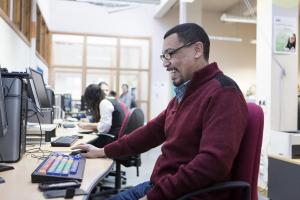 Students develop their communication skills by listening to instructions for different tasks in an office-style environment and by undertaking various computer-based work. They learn how to transfer the skills and knowledge they have developed from using one programme to help them understand new material. In addition, they recognise how to prioritise workloads and organise ongoing tasks as well as enhancing their problem-solving abilities when they encounter IT problems.
Personal development and employability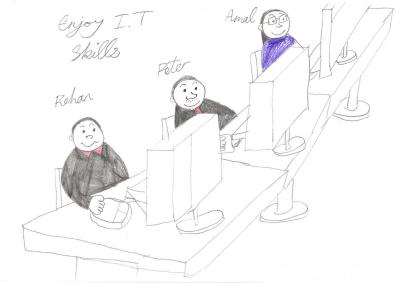 Students learn about the benefits of computers in helping and improving their everyday lives. Depending on the level of qualification they seek to achieve, students are able to learn the skills necessary for a range of administrative and office-based roles.