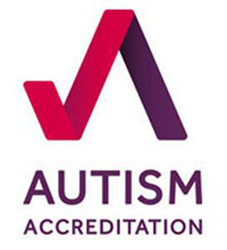 Well, it has been quite a month at Share! Made even better by the news, that Share Community has been awarded Autism Accreditation by the National Autistic Society.
This makes us only the second accredited organisation in Wandsworth and the first day care service in the borough to achieve accreditation.
Over the past three years, Share has reviewed and improved every part of the organisation, from making its environment less cluttered and brighter through to making sure its communication is accessible and autism friendly.
Find out more in Share CEO, Annie McDowall's note on a job well done!
---
Plant Sale and Healthy Living Community Day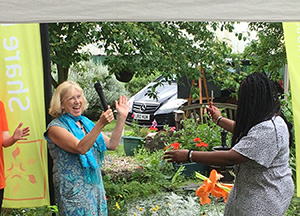 Our Plant Sale and Healthy Living Community Day on 2nd June 2018 was everything we'd hoped for. It was wonderful to see so many people from the local community who came along to help us celebrate the launch of our gardening social enterprise, Share Nurseries.
Huge thanks to everyone who supported the event, including our local MP for Battersea and Shadow Minister for Disabled People, Marsha de Cordova, the Deputy Mayor of Wandsworth, Cllr Jane Cooper, all our amazing sponsors, stallholders, and partners and supporters, Bikeworks and Treblemakers.
A reminder that Share Nurseries is now open to the public for plant sales from Monday to Friday, from 9am to 3pm. To find out more, contact Share's Horticulture Training Manager, Sarah Bailes via email sarahb@sharecommunity.org.uk or telephone 07837 180774.
---
Share students experience a little drama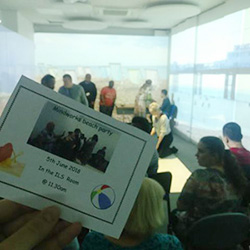 This month, our Independent Living Skills students have been learning drama as a creative and fun way to express their interests and views, thanks to Mindworks, a charity that provides psychological services.
To find out more about Share's Independent Living Skills course, contact Eolan Healy, Share's Independent Living Skills Team Leader, via email eolanh@sharecommunity.org.uk or telephone 020 7801 9813.
---
Parents and carers' meeting – July 2018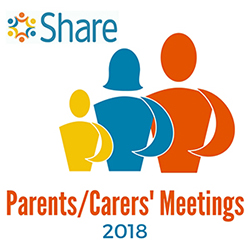 The next Parents and Carers' meeting takes place on Wednesday 25th July 2018 at the slightly earlier time of 10am to 11.30am.
This month's discussion will focus on 'How Share can support students to use the internet safely at home'.
To find out more or to book your place, please contact Share's Wellbeing and Outreach Manager, Karen Miles, via email karenm@sharecommunity.org.uk or telephone 020 7801 9813.
---
New staff join the Share garden team


A very warm Share welcome to Deborah Shachar (far left) and Jaime Johnson (left) who both join the Share garden team. Deborah joins us as Horticulture Therapist and Deputy Manager, and Jaime joins us our Horticulture Job Coach.
---
Thank you to all our volunteers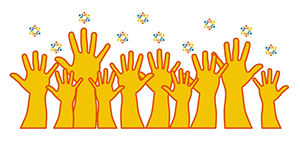 We celebrated Volunteers' Week this month. But really we don't need a special week to say thank you to each and every person who gives up their time for the pure joy of doing good. We remain ever grateful because we know we simply could not do what we do without them. You only have to read our volunteer stories to see what a difference each person's contribution makes to people at Share:
Why I volunteer at Share
A Share social buddy's story
A Share volunteer's story – teaching and learning at Share
There is nothing like eating a piece of cake!
If you have some spare time and would like to find out more about how you can volunteer at Share, get in touch! Contact our People and Projects Manager, Leanne Wood, via email leannew@sharecommunity.org.uk or telephone 020 7801 9825
---
Healthy recipes from Share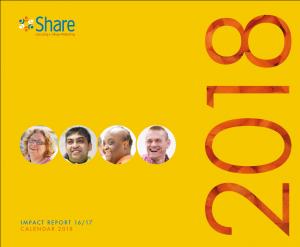 Have you tried any of the recipes featured in Share's Impact Report for 2016/17?. 
All of the recipes in the Impact Report/Calendar were developed as part of Share's independent living skills programme in association with our healthy living project, Live Well, Feel Great!, to help our students to learn everyday skills such as cooking a simple, nutritious meal for themselves.
Tell us how you got on and which recipe is your favourite. We'd love to know! Email info@sharecommunity.org.uk
---
About Share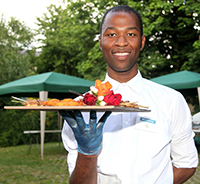 Share provides training and employment support for disabled adults, including those with learning disabilities, physical/sensory impairments, autism and mental health needs.
Our core services include: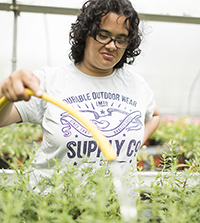 For further information, visit Share's website, email 
info@sharecommunity.org.uk
 or telephone 020 7924 2949.
Find out more about other ways to get involved with Share
---
Diary dates for 2018
Tuesday 6 November 2018. Share Annual Awards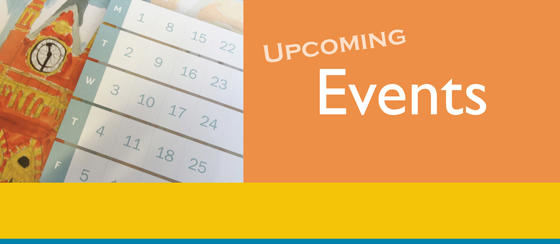 ---
You are receiving this email because you have had previous contact with Share Community, a registered charity based in Battersea that provides training and employment support for disabled adults. To find out more about Share, visit our website at www.sharecommunity.org.uk