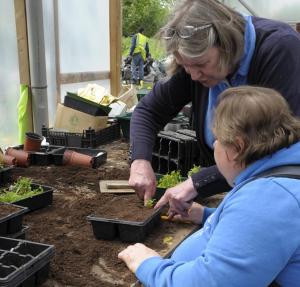 Share's horticulture courses take place in its 2.5-acre walled garden in the grounds of Springfield University Hospital, Tooting. Students work in polytunnels all year round to produce bedding plants, food crops, herbs, plants from bulbs and decorative plants. As part of their training, students learn about:
Prepare and plant areas (eg, digging, forking and raking using hand tools)
Propagate plants (eg, from seeds and cuttings) Understanding soil types Plant, care for and harvest crops (eg, vegetables, flowers), weed, prune, water, feed plants
Decorative work (eg, designing and preparing hanging baskets)
Garden and nursery maintenance (eg, grass cutting, trimming, pot washing)
Pests and disease identification and control
Qualifications
City & Guilds Skills for Working Life Certificate or Diploma in Horticulture, Entry Levels 2 and 3
City & Guilds Award, Certificate or Diploma in Horticulture Skills, Level 1
City & Guilds Award, Certificate or Diploma in Work-based Horticulture, Level 1 or 2
City & Guilds Award, Certificate or Diploma in Work-based Horticulture (Production), Level 2
What do students gain from the experience?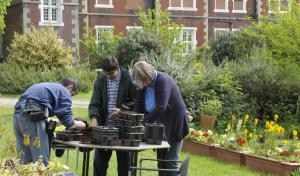 Students learn about health and safety in a working environment, how to communicate effectively with one another and how to develop their own abilities. Students grow in confidence, both from working as part of a team and by independently developing their dexterity. They improve their ability to concentrate and enjoy the pleasures of fresh air and exercise in a stimulating and friendly environment.
Personal development and employment opportunities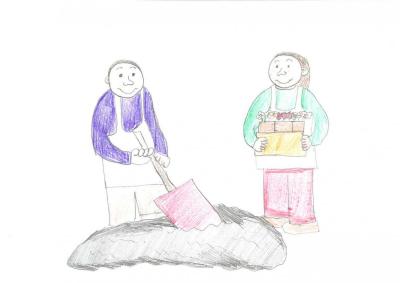 Our horticultural projects enable students to develop their confidence and self-esteem. They also open up career opportunities in parks and gardens, nurseries and garden centres, landscape gardening and plant maintenance. All horticulture students who achieve the required standards are given the opportunity to work in Share Nurseries, Share's horticulture social enterprise.