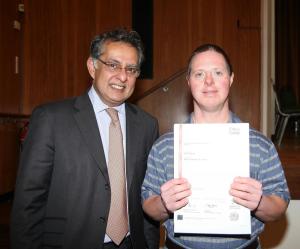 COVID update: We're currently prioritising wellbeing and supporting mental health with less focus on accreditation, however we're constantly reviewing and will resume our usual syllabus in time.
Share provides accredited training for disabled people. These courses run throughout the year, so students can join Share or be referred at anytime.
Our accredited courses include:
Students are supported to achieve qualifications by working at their own pace. A personal training plan is therefore devised for each student according to their individual needs.